Can Wisconsin Shareholders Of Closely-Held Companies Sue Over Director Misconduct?
Sponsored answer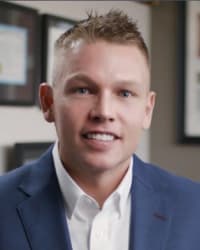 Contact me today
Answer
Yes. As long as you owned your shares at the time of the misconduct and still own them today, you can bring a shareholder derivative lawsuit.
What Is A Shareholder Derivative Lawsuit?
A shareholder derivative lawsuit is simply one where you derive your right to sue from your ownership interest in the corporation.
You can use a shareholder derivative lawsuit to do things like provide checks and balances, redress wrongdoing on behalf of the corporation, oust wrongdoers, or to accomplish a buyout of the company.
Scenario: A CEO Maximizing His Own Profit At The Company's Expense
The CEO has jacked up his salary to the point where the shareholders aren't getting distributions anymore. He is also directing business that should be for this company to another company he owns where he gets a larger cut of the profit. Can anything be done?
Yes. This is just the sort of situation you might see in a closely-held corporation, which is one with a limited number of private shareholders. Both minority and majority shareholders have the right to bring a shareholder derivative lawsuit to address the misconduct.
Officers and directors can't just do anything they like, even in closely-held corporations. This is because they owe a fiduciary duty to their shareholders. That means they must comply with their obligations to the corporation and the shareholders. This includes legal duties like those of loyalty, honesty and fair dealing.
If you can show that the officer or director has breached their fiduciary duty or engaged in intentional wrongful conduct, you can seek damages on behalf of the corporation or other remedies.
Whether you can show this will depend a lot on the situation. For example, your shareholder agreement may have something to say regarding how the CEO's salary will be set. If it does not, there are statutes that set up a default arrangement.
In a shareholder derivative action in Wisconsin, you'll also have to contend with the "business judgment rule." Basically, this rule says that courts will not second-guess decisions that can be attributed to any rational business purpose. You will need to show more than that the officer or director made decisions you didn't like.
Clarify Your Goals For A Shareholder Derivative Lawsuit
More often than not, a scenario like the one above only occurs after relationships have completely broken down. If that's the case, it's important to pause and consider your goals before you bring a lawsuit.
Do you want redress for the company? Are you seeking to punish or oust the wrongdoer? Do you simply want a buyout yourself, or do you think the company needs to be sold altogether? Your answers will dictate our strategy as we move forward.
Disclaimer:
The answer is intended to be for informational purposes only. It should not be relied on as legal advice, nor construed as a form of attorney-client relationship.
Other answers about Securities Law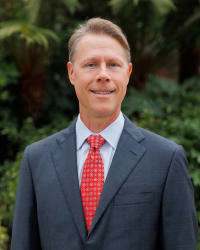 Most partnerships work harmoniously but, on occasion, honest partners can be victimized by a dishonest managing partner. This problem is not limited …Sponsored answer by Mark B. Wilson
Contact me
Required fields are marked with an asterisk (*).
To:

Brandon M. Schwartz
Super Lawyers:

Potential Client Inquiry