What Do I Do If I'm Falsely Accused Of A Sex Crime In San Diego, California?
Sponsored answer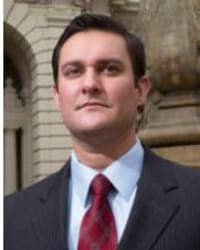 Contact me today
Answer
Call an attorney immediately if you are charged with a sex crime in San Diego! Sex crimes in California carry some of the longest sentences imposed by a judge. Sex offenses are very defensible, and trust must be placed in the hands of a skilled criminal defense attorney. 
A lawyer will immediately shield you from further questioning by police and begin mounting a defense in your favor. Tell your lawyer everything you know about the accuser. Accusers often have a history of conduct that makes their credibility unbelievable.
Why Are People Falsely Accused?
California has specific laws relating to sexual offenses, and judges and prosecutors vigorously enforce these statutes and look to impose maximum sentences. However, false accusations are common in situations where:
The accuser mistakenly identifies the person who committed the crime
Misleading or inaccurate forensic evidence is presented as fact
The accuser makes conflicting or false statements
A vindictive spouse or partner lies to gain an advantage in a divorce or custody dispute
Police or prosecutors make investigative or interrogation errors or commit official misconduct
Countless TV crime dramas, such as "CSI," make some people believe they have no chance of being found "not guilty" when DNA evidence is introduced. However, a knowledgeable criminal defense attorney will scrutinize all the alleged evidence against you. DNA isn't always a slam dunk for prosecutors, who often exaggerate forensic evidence accuracy or make other misleading claims.
What Constitutes A Sex Crime Charge?
Anyone accused of a sex crime can face state and federal charges. Offenses that occur over the internet and those that cross state lines can be considered federal crimes. These include:
Forcible rape
Statutory rape
Sexual assault
Sexual battery
Sexual harassment
Child molestation
Sexual abuse of a child
Contacting a minor with the intent of committing a sexual offense
Seduction of a minor
Lewd or lascivious acts
Indecent exposure
Child pornography
A conviction or guilty plea for a felony or misdemeanor can result in jail time, significant fines and having to register as a sex offender with the state.
Take Action Before Charges Are Filed
The time between the beginning of a police investigation and the prosecutor deciding whether to file charges is known as the "pre-file investigation." In the event that an alleged incident boils down to your word against the accuser, you may become aware that you are the potential target of a criminal case when law enforcement attempts to contact you, your family, your friends or your employer. In many cases, search warrants have already been issued.
It's critically important that you contact an experienced attorney as soon as you learn of an investigation and before you talk to the police, if possible. If they contact you before you have legal representation, you have the right not to speak to officers under the Fifth Amendment to the Constitution. Hiring an attorney before charges are filed can help avoid a trial. Your lawyer will also diligently work to develop a strong pre-file defense argument to delay or dissuade prosecutors from filing charges.
Why You Need An Experienced Defense Lawyer
Even being charged with a sex crime can create a criminal record and cause devastating repercussions for your reputation, employment, housing and educational opportunities. It can also result in losing a professional license. Convictions or guilty pleas can result in lengthy jail or prison terms, expensive fines and registering as a sex offender for 10 or 20 years, or even for the rest of your life. Your attorney can help you:
Understand the nature of the charges or potential charges against you
Develop an appropriate defense
Gauge whether a plea bargain is in your best interests
Weigh the ramifications of pleading guilty or going to trial
Know what to expect after a trial or conviction
Regardless of the charge, we will work diligently to reduce the severity of the offense and penalties, help you avoid charges altogether, receive probation or house arrest instead of prison or jail time, or commit to certified programs that can reduce charges and sentences.
Our firm has the advantage of having a former prosecutor who understands how these cases are built and charged. We have successfully defended clients in these types of cases for a combined 40 years in Southern California and San Diego County.
Disclaimer:
The answer is intended to be for informational purposes only. It should not be relied on as legal advice, nor construed as a form of attorney-client relationship.
Other answers about Sex Offenses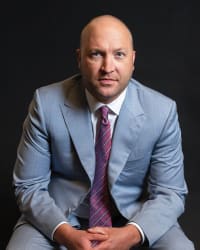 A sex crime conviction resulting from an unfounded or false accusation can lead to crushing lifelong consequences. Sex offense charges can destroy a …Sponsored answer by Jonathan W. McConnell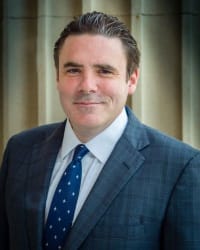 If you or someone you love ever stands accused of a sex crime, it is critical that you find a strong, reliable defense attorney. Sex crime charges …Sponsored answer by Evan Kelly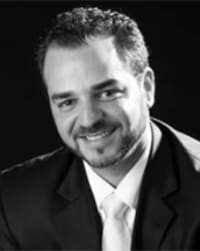 The answer is that it's easier to define what is not consent than it is to define what is consent.Virginia law typically infers a lack of consent …Sponsored answer by Kaveh Noorishad
Contact me
Required fields are marked with an asterisk (*).
To:

Alexander H. Fuqua
Super Lawyers:

Potential Client Inquiry