How Can I Defend Against A Sex Offense Allegation In New York?
Sponsored answer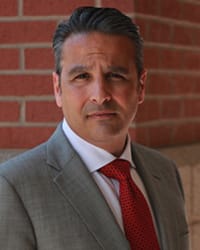 Contact me today
Answer
Being accused of a sex crime can destroy your life. Even false allegations can threaten a person's reputation, marriage and family, employment, professional licenses, housing and educational opportunities. Consequences can last a lifetime.
That's why it's advisable to contact an experienced criminal defense attorney to protect your reputation and disprove accusations or develop an aggressive defense strategy that protects your rights. Depending upon the circumstances, success can result in dismissed charges, acquittal or reduced charges and penalties.
Sexual Offenses In New York
Due to the stigma associated with sex crimes, it's crucial to address charges or police investigations immediately. Prosecutors vigorously try charges for these offenses, which include:
Rape
Aggravated sexual abuse
Child pornography
Sexual contact with a minor
Sexual abuse of a child
Internet sex crimes
Sexual abuse
Forcible touching
Sexual misconduct
Prostitution
Solicitation
New York law distinguishes between sex crimes by classifying them as Class A through Class E felonies or Class A and Class B misdemeanors. Convictions for Class A felonies can bring a life sentence, but even a Class B misdemeanor can result in up to three months in jail. Fines range from $500 to $30,000. Being found guilty can also mean that the person may have to register as a sex offender for the rest of their life.
Legal Defense Strategies For Sex Crimes
Each case is different, with its own twists and turns, but there are many valid legal defenses. These include:
Innocence, including false allegations
Rights violations, such as police coercion
Police errors, including unlawful procedures
Consent
Consent is not a valid defense in cases where the alleged victim is under 17 years old or is a vulnerable individual.
Equitable Defense Strategies
In some instances, the accused may have committed the offense but doesn't have a criminal record and has a supportive network of family and friends. They may have a stellar record, which may include military service. The incident may have been so out of character that prosecutors or the court will consider their positive traits and accomplishments and agree to reduce the charges and penalty.
Why You Need Experienced Representation
It is critically important to talk to a knowledgeable attorney as soon as you are aware that you are being targeted in an investigation and before you speak to the police. The Fifth Amendment to the Constitution guarantees your right to talk to an attorney. Your lawyer can help you:
Understand the charges or potential charges
Build a case appropriate for the evidence and circumstances
Determine whether a plea bargain is in your best interests
Understand the possible repercussions of pleading guilty or going to trial
Prepare for what's next if a conviction results
Working with an attorney who has previous experience prosecuting these cases can help build the strongest defense strategy possible. In many cases, it's the difference that leads to dismissed charges, avoiding trial or receiving probation and staying out of prison. You may also be eligible for programs that can reduce charges and sentences.
Disclaimer:
The answer is intended to be for informational purposes only. It should not be relied on as legal advice, nor construed as a form of attorney-client relationship.
Other answers about Sex Offenses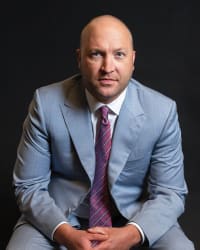 A sex crime conviction resulting from an unfounded or false accusation can lead to crushing lifelong consequences. Sex offense charges can destroy a …Sponsored answer by Jonathan W. McConnell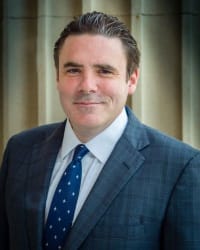 If you or someone you love ever stands accused of a sex crime, it is critical that you find a strong, reliable defense attorney. Sex crime charges …Sponsored answer by Evan Kelly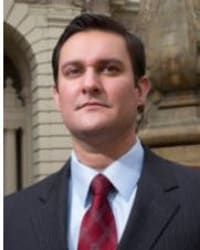 Call an attorney immediately if you are charged with a sex crime in San Diego! Sex crimes in California carry some of the longest sentences imposed …Sponsored answer by Alexander H. Fuqua
Contact me
Required fields are marked with an asterisk (*).
To:

Michael Spano
Super Lawyers:

Potential Client Inquiry