What steps can a childhood sexual abuse survivor in New Jersey take to sue?
Sponsored answer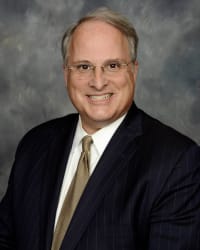 Contact me today
Answer
First, you need to find a lawyer who knows the law and has experience litigating cases in the state where the abuse occurred. I was among the attorneys who helped draft the legislation to change the New Jersey statute of limitations in favor of victims of childhood sexual abuse. Before that, I also helped draft the legislation that removed immunity for religious institutions in these claims. Over the years, I have represented hundreds of abuse survivors in this state – more than any attorney.
Reaching back in time to hold abusers and employers accountable
Child sexual abuse is a silent crime. Children and youths are reluctant to tell anyone out of shame or intimidation or out of fear they will not be believed. They grow up having to address their trauma.
Important changes were enacted in New Jersey in 2019 to enable adult survivors of childhood sexual abuse to pursue justice:
Survivors of abuse may sue, not only the clergy member, teacher, coach or individual who committed the abuse, but also the church, school (public and private) or any other institution that employed the abuser or otherwise enabled the abuse to occur.
The statute of limitations was extended, and the legislators created a two-year window, from Dec. 1, 2019, through Nov. 30, 2021, where any survivor of sexual abuse, no matter how old they are now or how many years have passed, to bring a lawsuit.
Hope for those who miss the two-year window
In addition to the legislature creating the two-year window, the new law recognizes that decades may pass before victims of childhood abuse come to grips with what happened to them or feel strong enough to take legal action. For child sexual abuse survivors who miss the two-year window and are not able to file their claims by Nov. 30, 2021, the statute of limitations remains open for these survivors until they reach age 55.
Even a survivor who is already over 55, may still bring a cause of action against their abuser and/or the institution. In addition to the window and the 55-year old extensions, survivors of childhood sexual abuse who miss the window and are over the age of 55 may also file suit if they bring their claims within seven years of the date they reasonably connect their abuse with the damages in their life. However, these plaintiffs must get court authorization through a Lopez hearing, in which a judge decides if the delay in filing suit is reasonable.
Building a case to support your claim
Naturally, a main obstacle to justice is the amount of time that has passed. The institution will claim that memories fade, and that the abuser, their supervisors or key witnesses may no longer be living. For this reason, when suing a school or any institution such as the Catholic Church, it is critical we get the abuser's personnel files. The institution should turn over those employer documents as part of the discovery process, but historically that has proved difficult. These organizations are powerful and have significant resources to resist claims. They are defended by large law firms and are very experienced in fighting sexual abuse lawsuits.
The value of an experienced trial lawyer on your side cannot be overstated. I know the questions to ask, and I have been successful in unearthing lost or intentionally buried documents. When looking for law firms that advertise in New Jersey, be sure that the lawyer you chose is a lawyer who knows our courts, the local players and the applicable laws.
If you or your child suffered childhood sexual abuse, you are not alone, and you have stronger rights than ever. Gianforcaro Law has been advocating for survivors of abuse in New Jersey for over 30 years.
Disclaimer:
The answer is intended to be for informational purposes only. It should not be relied on as legal advice, nor construed as a form of attorney-client relationship.
Disclosure:
No aspect of this advertisement has been approved by the Supreme Court of New Jersey. Please visit the Super Lawyers Selection Process for a detailed description of the Super Lawyers selection methodology.
Other answers about sexual abuse - plaintiff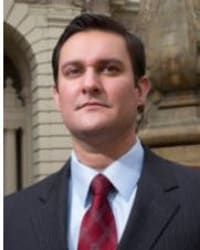 Pornography charges are prosecutable if they involve child pornography, and violations are outlined in California Penal Code 311. Possession of …Sponsored answer by Alexander H. Fuqua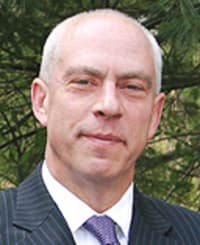 Few offenses are as disturbing and injurious as childhood sexual abuse.  In the state of New York, childhood sexual abuse is taken so seriously that …Sponsored answer by Marty Rutberg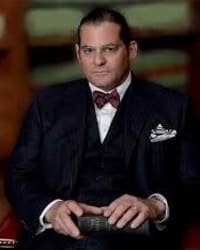 The short answer is yes. You can file a civil lawsuit when you've been abused. There are a few things you may be considering when you're …Sponsored answer by Robert R. Fuggi, Jr.
Contact me
Required fields are marked with an asterisk (*).
To:

Gregory G. Gianforcaro
Super Lawyers:

Potential Client Inquiry