What is the difference between institutional sexual abuse vs. private sexual abuse in New York?
Sponsored answer
Contact me today
Answer
Few offenses are as disturbing and injurious as childhood sexual abuse.  In the state of New York, childhood sexual abuse is taken so seriously that in 2019, the legislature passed the Child Victims Act, which dramatically extended the statute of limitations. Now, people who were sexually abused in childhood have until age 55 to file a civil claim and people over the age of 55 have until August 13, 2021 (originally August 14, 2020 but extended in response to the Coronavirus pandemic.) The law is the same whether the abuse occurred in an institutional setting or in a private setting.
As in all civil cases for injuries, the details and circumstances in each case will affect the amount of compensation to which a victim may be entitled.
Sexual abuse in an institution
The term "institutional sexual abuse" is used to describe abuse that occurs in a "trusted institution," places where children and adults alike are supposed to be safe and protected such as camps, youth organizations, schools, hospitals, nursing homes and religious settings. Such cases are often in the public eye and heavily covered by the media
 In such cases, the legal claim giving rise to compensation is that the institution negligently failed to prevent or negligently enabled the abuse. The negligence may take many forms. Examples include hiring someone without checking to see if they have a history of sexual misconduct or not taking action when there are signs of a potential problem.
Because the claim against the institution is for negligence, it is likely to be covered by insurance. Additionally, many institutions have the financial resources to pay compensation with or without insurance. For those reasons, victims of institutional sexual abuse often have a reasonable expectation of receiving financial compensation. Likewise, attorneys are able to take these cases with a reasonable expectation of helping their client.
These cases are complex and the institution is likely to be defended by experienced attorneys. The victim who makes this legal claim will need experienced attorneys too.
Sexual abuse in private
When sexual abuse occurs in private, involving a stranger, a relative or a partner, it is every bit as wrong, illegal and harmful as when in occurs in an institution. But in a private situation, the available legal claim is usually against the abuser only. This claim would be for the abuser's intentional wrongdoing, not for institutional negligence.
Insurance does not cover intentional (criminal) conduct. And most of the time, a private defendant does not have assets against which the victim could enforce a judgment. In this situation the victim still has the right to file a lawsuit but has very little chance of recovering compensation. By the same token, it is often impossible for attorneys to take such cases because they have no expectation of a satisfactory outcome.
If you are a victim intending to make a legal claim, here are a few of the factors you may want to consider before doing so. Civil suits may be time consuming. It is possible that something you held private will now become public knowledge. During the case, you may have to confront the abuser and the people who let it happen. These are not reasons to avoid taking action. They may actually be good reasons to proceed. But it is important to know the process may involve uncomfortable moments and will touch upon old wound.
That said, there are attorneys who include sexual abuse cases in their practice and have a network of resources and professionals who can help. They are well-prepared to stand up for victims of sexual abuse and will work diligently to make your voice heard. You should never have to pay for a consultation and, if an attorney accepts your case, it should be on a contingency basis – meaning no legal fee unless you recover the money for which you sue.
Disclaimer:
The answer is intended to be for informational purposes only. It should not be relied on as legal advice, nor construed as a form of attorney-client relationship.
Other answers about Sexual Abuse - Plaintiff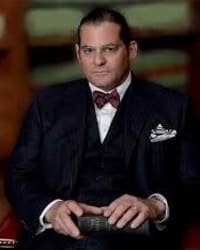 The short answer is yes. You can file a civil lawsuit when you've been abused. There are a few things you may be considering when you're …Sponsored answer by Robert R. Fuggi, Jr.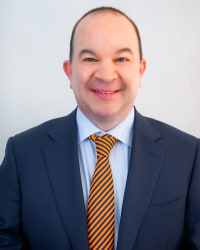 In the last few decades, many states have revisited their laws on child sexual abuse, particularly those regarding statutes of limitations. If you …Sponsored answer by Jason Tremont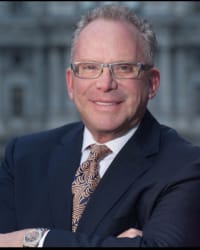 Victims of childhood sexual abuse have more time today to file a lawsuit than in the recent past. A big part of this is because the conversation …Sponsored answer by Jay L. Edelstein
Contact me
Required fields are marked with an asterisk (*).
To:

Marty Rutberg
Super Lawyers:

Potential Client Inquiry