How do I know if I have been a victim of sexual harassment in California?
Sponsored answer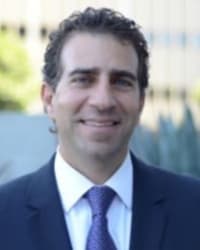 Contact me today
Answer
No one should be made to feel uncomfortable or unsafe at the workplace because of someone else's inappropriate behavior. Any experience in which you have felt uncomfortable at work because of someone else's behavior could be considered sexual harassment.   
If you think you have suffered from sexual harassment, you could have a case.  
Types Of Sexual Harassment  
Examples of Sexual Harassment include:  
Physical contact (touching, grabbing, pinching, poking and more violent physical forms)  
Unwanted sexual advances or any sort of sexual advance from a supervisor is strictly prohibited
Sexual jokes, comments, subtle gestures, repeated inappropriate behavior 
Sexual communication, whether verbal or through technological communications like emails, instant messages, text messages and the like  
This is just some of the conduct that may be considered sexual harassment. Anything done to you at or outside of the workplace by people related to your employer that makes you feel sexually uncomfortable could potentially be considered sexual harassment.  

The Harassing Person Can Be Your Boss or Any Other Employee 

The inappropriate actions can be committed by anyone at work, including your boss, an equal co-worker, a subordinate, the company manager, the owner or anyone with or without seniority. Even people outside of work, such as customers, independent contractors or outside workers can be held responsible for sexual harassment.  

Also, sexual harassment can involve ongoing, repeated action that creates a hostile, humiliating or intimidating work environment, or it can be a one-time incident.   
Retaliation for Reporting Sexual Harassment  
An employee should be free to complain about any form of harassment. Retaliation occurs when a company demotes, fires or causes some negative consequence for complaining of sexual harassment. An employee should have a clear place, person or way to complain about sexual harassment.
It is illegal for your employer or supervisors to retaliate against you for reporting sexual harassment.
Empowering You  
You have the right to be free from sexual harassment in the workplace. An experienced attorney can help empower you to protect your rights and get you just compensation. Sexual harassment laws exist so that you can work in a safe, harassment-free workplace. Get the help you need to protect your rights at work.  
Disclaimer:
The answer is intended to be for informational purposes only. It should not be relied on as legal advice, nor construed as a form of attorney-client relationship.
Other answers about Sexual Harassment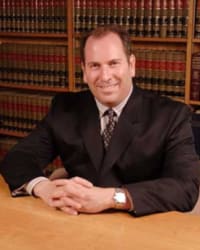 Employers have a responsibility to provide their workers with a safe, hostility-free environment. Unfortunately, there are numerous ways workplace …Sponsored answer by Daniel L. Feder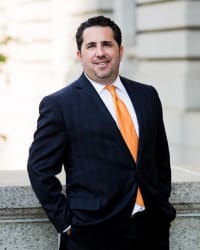 Sexual harassment is still a significant problem in the United States with more than a third of women reporting being the victim of such abuse and …Sponsored answer by Brian D. Spitz
Contact me
Required fields are marked with an asterisk (*).
To:

Ron Makarem
Super Lawyers:

Potential Client Inquiry