What should I do if I am being sexually harassed at work in Ohio?
Sponsored answer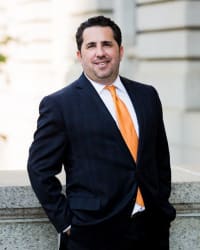 Contact me today
Answer
Sexual harassment is still a significant problem in the United States with more than a third of women reporting being the victim of such abuse and that 43 percent of men have reported being subjected to sexual harassment. And, this problem is not going away as the number of sexual harassment claims have doubled since 1997 according to the Equal Employment Opportunity Commission (EEOC). So, if you are the victim of sexual harassment at your job, you are not alone, and it is not your fault.
Before we get into what to do if your boss, manager, or co-worker is sexually harassing you, it is important to know what sexual harassment means. In Ohio, there are generally two types of sexual harassment - (1) quid pro quo sexual harassment; and (2) hostile work environment sexual harassment. First, quid pro quo (which means this for that) sexual harassment occurs when an owner of the business, manager, boss or supervisor offers to trade a tangible job benefit (such as job security, time off, a promotion, raise or even better shifts) in exchange for sexual favors (intercourse, oral sex, blow jobs, kisses, naked pictures or sex videos, etc.). Victims of quid pro quo sexual harassment do not lose their rights because they gave into the demands of the harasser on prior occasions. Second, hostile work environment sexual harassment can occur when there is severe and pervasive conduct of a sexual nature that make work conditions intolerable. This may include sex-based comments, jokes or innuendos; intrusive questions about sexual preference, history and practices; making sexually suggestive comments or gestures like fake orgasms, pelvic thrusts or repeatedly poking a tongue into the cheek; groping, touching, rubbing against, squeezing, tickling, massaging or stroking, especially in regards to your genitals, breasts or buttock; staring, ogling or leering in a sexual manner; sexual-based name calling, such as ho, bitch, whore slut, etc.; making comments or ridiculing a worker's sexual parts; sending emails, notes, letters, text messages, social media posts, or voice mail of sexual or lewd nature; posting or circulating sexually graphic or suggestive pictures, videos, graphics, or drawings; making comments, jokes or attacks regarding an employee's gender identity or sexual orientation; exposing sexual parts or undergarments by the harasser; ranking workers' sexual appeal; repeatedly asking out on dates or romantic endeavors; and other similar conduct. 
There are several steps to take if you even think that you are being sexually harassed at work, which include:
1. Make sure that you are safe.
While sexual harassment may come from unwanted comments or offensive emails, it also obviously includes unwanted touching, grouping, rubbing, and even rape or other forced sexual conduct. If you feel that you are in physical danger, immediately get yourself to someplace that you feel safe. Once you are safe, you can report to an uninvolved supervisor, manager or HR why you left. If you feel that you are in serious danger, call 911. Under no circumstances should you keep yourself in a situation should you feel that you are in danger.
FREE SEXUAL HARASSMENT INITIAL CONSULTATION
NO FEE GUARANTEE WITH OHIO GENDER DISCRIMINATION ATTORNEYS
2. Call an employment lawyer to help you navigate what comes next.
Our attorneys are not here just to sue your employer.  We are here to help. Get a free initial consultation so that our sex harassment lawyers can work with you to help you with each of the following steps. This is not something that you have to go through alone. Upon engaging our employment law attorneys, we can help you navigate the following steps.
3. Document the sexually offensive conduct and keep the evidence safe.
Obviously, if the sex harassment is coming via text message, email, Snapchat, or other form of social media, keep those as evidence even if you have to take a screen shot. Print out emails. Copy emails or other electronic emails to a jump drive or the hard drive on your phone. If the harassment is verbal, Ohio laws allow you to record conversations without the other person knowing. Download a voice recording app to your phone so that it can record whenever the harasser is around. Take notes with dates, times, what happened and any witnesses that may be present (but, don't worry if there are not witnesses as harassers typically are smart enough to engage in such conduct in front of others). Keep your documentation safe – and do not leave it at work. The evidence should not be kept on work provided equipment, such as computers, phones or networks, nor left in your desk drawer because such evidence will likely disappear should you be fired, or the harasser finds it.
4. Report the conduct by following your company's sexual harassment procedures.
The manner and method that you report the sexual harassment is very important to not only protecting a potential claim, but also you and your job. Our attorneys are here to help you best put together the notice is a way that will properly notify your employer. Once the notification to the company is properly crafted, it is important to submit the notice in a way to confirm the report has been submitted. This can include sending it by fax, keeping the fax receipt, by email with a read-receipt and keeping the sent file, or even just taking a picture of putting the written notice on the HR representative's desk. If you really want to get the employer's attention, you can send the report by FedEx or certified mail.
Proper notification can be critical to your claim. In Ohio, the employer may be directly responsible for the sexual harassment, especially quid pro quo sex harassment, committed by your manager or boss. However, the company will not likely be liable for such harassment by non-managerial employees or co-workers unless you have properly reported it and given the employer the opportunity to fix the problem and get rid of the offender. If the sexual harassment by a co-worker or manager continues, it will be important to continue to document it.
FREE EMPLOYMENT DISCRIMINATION INITIAL CONSULTATION
NO FEE GUARANTEE WITH OHIO WRONGFUL TERMINATION LAWYERS
5. Let your lawyer know about any potential retaliation.
Once you have opposed a boss's or manager's sexual advances or reported the sexual harassment, it is unlawful for your employer to retaliate against you in any way whatsoever. You cannot be demoted, have your pay reduced, fired, or even be made fun of. It is illegal for your employer to take any action that would make it less likely for you or anyone else to report or oppose sexual harassment. Because the manner and scope of the retaliation vary on a case by case basis, your experienced employment law attorney will help you best decide what to do next.
6. Do not quit your job without talking with your attorney first.
Quitting your job, if not done the right way, may negate any sexual harassment claim that you may have. Typically, if you are experiencing sexual harassment at work, you can request and take a medical leave of absence to deal with the consequences of the harassment, which is particularly so if you qualify under the Family and Medical Leave Act (FLMA). During his time, you and your attorney can plan the proper way to separate you from your employment while preserving or potentially resolving your sex harassment claims. Additionally, by quitting, you may be foreclosing your opportunity to get unemployment benefits. When dealing with a hostile work environment, you should not give the typical two-weeks' notice. Many courts and judges have held that giving two weeks' notice is an admission that the conduct was not so severe and pervasive as to sufficiently impact your ability to work. To that end, if the sexual harassment is causing you to leave your job, just pick up your things and leave. You can send an email explaining your resignation once you are out of the environment and safe - and you can get help drafting that letter from one of our employment law attorneys.
Protecting yourself after your boss sexually harasses you.
If you have been a victim of sexual harassment, you should speak with an attorney promptly. Many situations have a statute of limitations attached, which may make it hard or impossible for you to bring a case after a certain amount of time. It can hurt your case if you delay, so contact an attorney as soon as possible.
FREE SEXUAL HARASSMENT INITIAL CONSULTATION
NO FEE GUARANTEE WITH OHIO GENDER DISCRIMINATION ATTORNEYS
This answer is provided by employment attorney Brian D. Spitz, who has been recognize in Newsweek as one of the Top 20 Leaders in Employment Law in the United States and a 30 Top Nationwide Attorneys; and is a member of the Million Dollar Advocates Forum, among other recognitions. Brian is the managing partner of The Spitz Law Firm, LLC is one of the largest strictly employee-side law firms in the United States, with offices in Cleveland, Columbus, Cincinnati, Toledo, Akron, and Youngstown, Ohio.
Disclaimer:
The answer is intended to be for informational purposes only. It should not be relied on as legal advice, nor construed as a form of attorney-client relationship.
Other answers about Sexual Harassment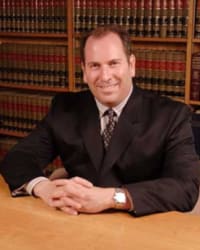 Employers have a responsibility to provide their workers with a safe, hostility-free environment. Unfortunately, there are numerous ways workplace …Sponsored answer by Daniel L. Feder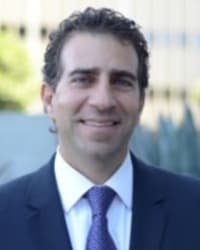 No one should be made to feel uncomfortable or unsafe at the workplace because of someone else's inappropriate behavior. Any experience in which …Sponsored answer by Ron Makarem
Contact me
Required fields are marked with an asterisk (*).
To:

Brian D. Spitz
Super Lawyers:

Potential Client Inquiry