Do I need to hire a lawyer for my Social Security Disability Claim in Georgia (Metro Atlanta)?
Sponsored answer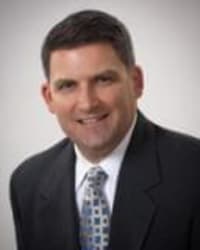 Contact me today
Answer
Making the decision to apply for disability benefits is not easy. You have likely lived with a disabling physical or mental condition for awhile and have now reached the point where it has affected your ability to maintain and sustain gainful employment. Qualifying for Social Security Disability benefits will provide you with monthly financial assistance and medical insurance.
Our firm recommends filing the initial application yourself then hiring a lawyer after your initial denial. The reason for this is that the initial application is extremely easy and involves providing information to SSA which only you know the answer to, such as your name, address, SSN, DOB, education, work history, doctors, medications, etc. There is no hearing at this level and all SSA will do is gather your medical records, send your file for an opinion with one of their medical providers, send you for an independent medical evaluation and then give you a decision. Even though we do not often complete the initial application, we are always available to answer any questions you may have at this stage. You can file for Social Security Disability (SSDI) benefits in one of three ways: (1) filing online at www.ssa.gov, (2) calling (800) 772-1213 or (3) by visiting your local SSA office. If you have access to a computer, we recommend the online process. SSA does too.
If you are denied, however, you should consider hiring an attorney to assist with the Request for Reconsideration, which is the first level of appeal, and the Request for Hearing, which is the second level of appeal and the point at which you go before an Administrative Law Judge. Our firm has handled more than 4000 cases in over 20 years and our SSDI staff has been with us for more than 15 years. We know the local judges. We know the law. There are no medical conditions we have not seen and we have tackled complicated cases many firms would not touch. Our win rate is much higher than the national average. We have the highest peer rating ("AV Preeminent") from Martindale-Hubbell and I am one of two lawyers in the state of Georgia to have the "Super Lawyer" designation in the area of Social Security Law.
At Rogers, Hofrichter & Karrh, LLC, we can help you in many ways, including:
1. Filing all levels of appeals (reconsideration through federal court litigation, if necessary), 2. Gathering all relevant and necessary medical records from your doctors, 3. Obtaining opinions from your treating physicians, 4. Securing independent opinions from reputable specialists in the area of your disability, 5. Dealing with the day-to-day contact with the Social Security Administration and the staff of the Administrative Law Judge assigned to your case, 6. Filing all necessary paperwork on your behalf, 7. Assisting you in developing a successful strategy for winning your case and 8. Answering any questions you may have along the way.
We do not charge for initial consultations and no fees of any kind are paid unless and until you win your case. If you have questions about your claim, or would like to speak with me or a lawyer with my firm about how we can help you with your claim for Social Security Disability benefits in Metro Atlanta and in Georgia, please call us at (770) 460-1118 or email me at [email protected]. Also check out our website for more information about SSDI claims and other disability claims (WC, VA, LTD) at www.roholaw.com.
Mike Hofrichter, Rogers, Hofrichter & Karrh, LLC
Disclaimer:
The answer is intended to be for informational purposes only. It should not be relied on as legal advice, nor construed as a form of attorney-client relationship.
Other answers about Social Security - Disability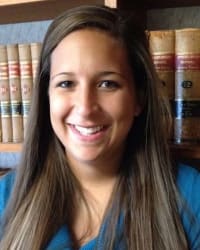 While it's advisable to consult with a Social Security Disability Insurance (SSDI) lawyer before filing a claim, it's crucial to get one before …Sponsored answer by Amy Chadwick
Contact me
Required fields are marked with an asterisk (*).
To:

Michael J. Hofrichter
Super Lawyers:

Potential Client Inquiry