What Should I Do If I'm Denied Social Security Disability Benefits In New York?
Sponsored answer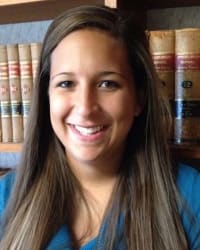 Contact me today
Answer
While it's advisable to consult with a Social Security Disability Insurance (SSDI) lawyer before filing a claim, it's crucial to get one before appealing a denial. If you lose your case before an administrative law judge without an attorney, it's extremely difficult to have the Appeals Council overturn that decision.
Most initial SSDI claims are denied for several reasons, including insufficient medical information, failure to meet income requirements, not following a doctor's orders, drug or alcohol issues, or the lack of proof of your inability to work for more than one year due to an illness or injury.
What Is SSDI?
SSDI provides benefits to New York workers with disabilities – physical or mental – who have paid into the Social Security trust fund through payroll taxes. You are eligible for benefits once you pay into the program for a specified period of time.
According to the Social Security Administration (SSA), more than 7 million workers and their families receive SSDI benefits. According to experts, a 20-year-old worker has a 30% chance of acquiring a disability before they reach retirement age.
Low-income individuals with disabilities who do not qualify for SSDI may receive benefits under the Supplemental Security Income (SSI) program. SSI benefits are based on a person's financial needs, not work history. Individuals must meet general income guidelines to qualify.
SSDI Eligibility Requirements
For those who have earned the necessary work credits and become disabled, it's important to note that SSDI does not involve short-term disabilities. You qualify for SSDI only if:
You cannot do the work you performed before becoming disabled.
You cannot adjust to other jobs due to your disability.
Your disability has lasted or will last for at least one year or will likely result in death.
Monthly benefits depend on your Social Security earnings history. The higher the earnings, the higher your monthly benefits will be.
Medical Impairments That Qualify For SSDI
In addition to the requirements above, the SSA provides a "blue book" of impairments that typically qualify for SSDI. These include:
Cardiovascular conditions, such as coronary artery disease and chronic heart failure
Neurological disorders, including Parkinson's disease, multiple sclerosis and cerebral palsy
Musculoskeletal conditions, such as bone and joint dysfunction and chronic back problems
Respiratory diseases, including asthma and cystic fibrosis
Blood disorders, such as hemophilia and sickle cell disease
Speech and sensory issues, such as hearing loss and vision problems
Digestive tract disorders, including inflammatory bowel disease
Immune conditions, such as kidney disease, HIV/AIDS and lupus
Mental disorders, including autism, schizophrenia, anxiety and depression
If your condition isn't included in the blue book, you may still qualify for SSDI if you meet specific criteria. Whether it is on the SSA list or not, your condition must be supported by medical evidence, including:
MRIs
CT scans
X-rays
Blood work
Physical exams
Treatment records
Mental health records
This evidence must be recent and specify the time from when the disability occurred or was diagnosed up to the present. The disorder must also be severe enough to prevent you from performing your regular work duties.
Applying For Benefits
SSDI disability claims can be filed in person, over the phone or online. The more organized you are, the better chance you have for approval. This includes documentation of work history and medical information, such as the dates of medical procedures or therapy sessions and a list of medications you're taking.
A key factor is establishing the "disability onset date" when you became too disabled to work full-time. This can be determined through medical evidence, work records, other statements you provide in your application and, possibly, through interviews with your family and friends.
Once the claim is filed, there is a five-month waiting period, giving SSA time to validate your application. Working with an experienced SSDI attorney can be crucial for saving time and speeding up the process. Delays can cause further hardships for people needing these benefits.
Appealing A Denied Claim
Don't be discouraged if your claim is denied. According to the National Organization of Social Security Claimants' Representatives, SSA rejects 64% of initial applications. You will have four opportunities to appeal:
Reconsideration: You must file this request within 60 days of receiving notice from SSA that your claim was rejected. Usually, only a small amount of claims are approved at this stage.
Administrative law judge hearing: You must request this hearing within 60 days of an unsuccessful reconsideration. You and your attorney have the right to submit evidence and question all witnesses, including experts provided by SSA.
SSA Appeals Council: This is the final level for an SSA administrative review related to your claim. The council typically reviews cases if errors were made during previous appeals or if new and material evidence is submitted.
File a claim in federal court: If you disagree with the Appeals Council's decision and believe your disability qualifies for SSDI, you can file a civil lawsuit in federal court.
The sooner you work with an experienced SSDI lawyer, the better chance you'll have of receiving timely benefits dating back to the onset of your disability. Not all attorneys help with initial applications, but I have extensive experience in this process. I understand SSA's rigorous requirements and the documentation needed to help you avoid a long and frustrating process.
Many people with disabilities who may already be financially strapped worry that they can't afford an attorney for these cases. However, there are no upfront legal fees for SSDI cases. Lawyers only get paid when we obtain a successful outcome securing past-due benefits. Furthermore, those fees are capped by federal rules.
If you have already filed your claim on your own and it was rejected, it's crucial to consult with a lawyer before beginning the appeals process. I have worked with clients with disabilities in New York since 2014, helping them receive the benefits they deserve. If you cannot work because of a long-term disability, schedule a free consultation to discuss your claim and how we can help make the process easier.
Disclaimer:
The answer is intended to be for informational purposes only. It should not be relied on as legal advice, nor construed as a form of attorney-client relationship.
Other answers about Social Security - Disability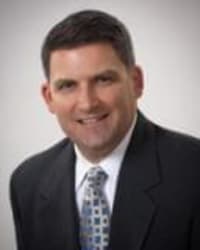 Making the decision to apply for disability benefits is not easy. You have likely lived with a disabling physical or mental condition for awhile and …Sponsored answer by Michael J. Hofrichter
Contact me
Required fields are marked with an asterisk (*).
To:

Amy Chadwick
Super Lawyers:

Potential Client Inquiry