Question
Can I sue the road contractor in South Carolina for my accident?
Sponsored Answer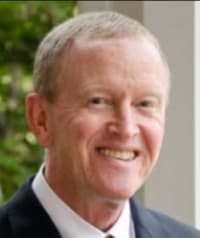 Answer
The short answer is yes, in some cases.
If an accident was caused in whole or in part by the condition of a roadway, the road contractor who designed, constructed or repaired the road, and/or the governmental entity that accepted the construction project at its completion, may be liable for the injuries.
Examples of potentially actionable road defects include low shoulder, improper or absent roadway striping, improper or absent road signs or warnings, improperly banked curves, etc. Road maintenance issues such as failure to trim trees and vegetation may create visibility issues that cause accidents.   
Suing a road contractor or Department of Transportation requires much research and investigation. What's more, road contractors and DOT often will try to deflect fault and blame to the driver who got in the accident. This can be especially true if the driver was operating a motorcycle.
But that doesn't mean that an attorney experienced in these types of cases cannot overcome these defenses using well-qualified experts and litigation tools such as accident reconstruction. South Carolina residents who are focusing on recovering from their injuries shouldn't be expected to bring forth a case of this complexity all on their own. Getting assistance from a qualified legal advocate with experience handling road defect cases is essential to achieving recovery and appropriate compensation.
How building a case can work
One of the first steps that can come with determining fault in a case like this involves hiring expert engineers to examine the accident scene, take photographs and measurements, and otherwise preserve the information available near the time of the accident. 
Protecting the evidence ensures that highway and traffic engineers can compile comprehensive data based on the scene to better analyze any defects in the roadway.
Problems that lead to accidents often stem from violations of road construction standards and regulations. While there may be some grey areas, for the most part, contractors and DOT have to follow state and national level standards. Newly constructed or newly redesigned roads should be closely scrutinized for violations of standards. Having familiarity with these standards and regulations is essential to building a road defect case.
While injured motorists have three years from the date of the injury to file a case (which drops to two if a government entity such as DOT is involved), they can be disadvantaged by not taking immediate action. Evidence may be lost forever. Security cameras from businesses near the scene will overwrite their footage, skid marks will fade and other markings may wash away, and contractors or DOT may replace or change signs or roadway markings. Injuries may remain acute and disabling for much longer than the conditions at the accident site. Reaching out for help in a timely manner is the key to proving a roadway defect case and recovering full compensation.
Disclaimer: The answer is intended to be for informational purposes only. It should not be relied on as legal advice, nor construed as a form of attorney-client relationship.
Other Answers About Personal Injury - Plaintiff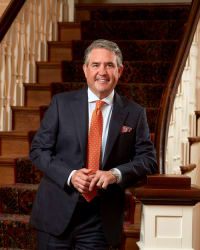 What should I do after suffering an injury at the oil or gas workplace?After suffering an injury, an oil or gas …
Sponsored answer by Collen A. Clark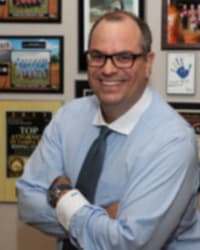 Unfortunately, the truth is that Floridians who suffer injuries likely won't know whether their insurance …
Sponsored answer by Jason M. Melton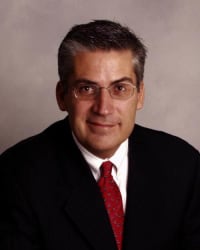 How can I find the best personal injury attorney in Massachusetts?Dealing with an injury and recovery can be …
Sponsored answer by John C. Manoog, III
To: Charles W. Whetstone, Jr.
Super Lawyers: Potential Client Inquiry
Required fields are marked with an asterisk (*).
Disclaimer:
The information contained in this web site is intended to convey general information. It should not be construed as legal advice or opinion. It is not an offer to represent you, nor is it intended to create an attorney-client relationship. The use of the internet or this contact form for communication is not necessarily a secure environment. Contacting a lawyer or law firm email through this service will not create an attorney-client relationship, and information will not necessarily be treated as privileged or confidential.