Question
Why Hire An Attorney If You Are Injured On A Commercial Or Public Property In South Carolina?
Sponsored Answer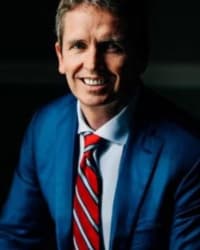 Answer
If you've been hurt on someone else's property, you may be wondering, what are your rights? Do you have to go to court? Can you navigate the process by yourself?
The short answer is that it's definitely advisable to enlist an attorney. There are numerous advantages to doing so. Given the complexity and challenges involved in most premises liability (injuries on commercial, private or public property), you will have a much greater chance of success with a skilled attorney by your side.
Here are some of the many benefits of hiring a premises liability attorney in South Carolina.
Preserving Evidence And Conducting An Investigation
It's important to have an attorney as early in the process as possible to preserve evidence and develop your case.  In regards to accidents and injuries that occurred on commercial or public property, there may be security camera footage that could prove vital to proving liability in your case. However, many property owners purge that footage within a short timeframe.  Therefore, it is important to put them on notice of a claim and also send a "spoliation" letter which directs them to retain and preserve evidence that might be essential to a potential case.
Additionally, an attorney can gather other evidence to support your claim, including witness statements, depositions, medical evidence and more.
Proving Negligence
Negligence is at the core of most premises liability claims. To prevail, you must prove that the property owner either: (1) created a dangerous condition on the premises; or (2) knew of a dangerous condition on the premises; or (3) should have  reasonably known about the dangerous condition on the premises. The injured party has the burden of proving negligence by a preponderance of the evidence (that is, more likely than not).
Property owners may try to challenge your claim on numerous grounds. For example, they may try to argue that the danger was open and obvious, so you should have avoided it. Or they may try to claim that your own negligence contributed to the accident. At the end of the day, if the premises owner could have foreseen of a dangerous condition on the premises, they have a legal duty to fix or prevent it.  Moreover, the property owner may also have a duty to warn of the dangerous condition on the premises.
In some cases, you may still have a route to financial recovery even if the premises owner was not at fault. The property owner may have a no-fault insurance policy that can cover your medical bills and lost wages, even for minor injuries. A lawyer can help you determine whether that coverage is available and help you pursue it.
Preparing For Trial
The vast majority of premises liability cases end up in litigation. That doesn't necessarily mean your case will go to trial, but you will likely have to file a lawsuit, conduct depositions, enlist experts and lay the groundwork for a solid recovery.
A skilled lawyer can navigate the many intricacies of the litigation process in South Carolina. An attorney is especially critical for high-stakes cases involving serious injuries such as:
Broken bones
Traumatic brain injuries
Back and neck injuries
Burn injuries
Injuries requiring surgery
Your lawyer will need to not only prove negligence but also present a strong case for damages which involves detailing the harm you have suffered as a result of the injuries that were incurred.
What To Look For In A Premises Liability Lawyer
It's important to hire an attorney who has experience in the field of premises liability. Additionally, ask if he or she is willing to take your case to trial if necessary. Often, property owners and insurance companies are hesitant to go to trial because of the risks involved. When you have an attorney who is willing to fight for you in court, that may be sufficient leverage to pressure the opposing parties and insurance companies into a favorable out-of-court settlement.
You should also make sure your attorney understands what you're going through. An injury can impact your life in a big way. Your health and well-being are top priorities, and your lawyer should be compassionate, empathetic and supportive.
Disclaimer: The answer is intended to be for informational purposes only. It should not be relied on as legal advice, nor construed as a form of attorney-client relationship.
Disclaimer: The answer is intended to be for informational purposes only. It should not be relied on as legal advice, nor construed as a form of attorney-client relationship.
Other Answers By Ian D. Maguire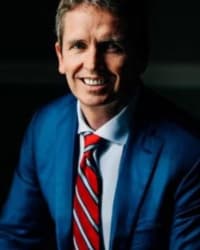 After an accident or injury in South Carolina, you may feel overwhelmed by the prospect of navigating the legal …
Sponsored answer by Ian D. Maguire
Other Answers About Premises Liability - Plaintiff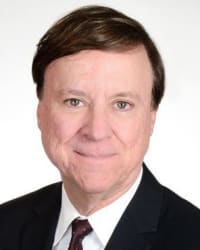 No injury is welcome, but an injury that is worthy of a lawsuit can be particularly startling and frustrating. …
Sponsored answer by George T. Bochanis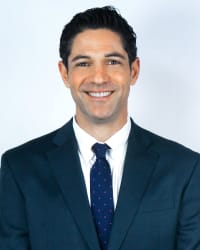 Yes, you can. However, there are a few things you should know about the process. As with most litigation, bringing …
Sponsored answer by Michael J. Rosnick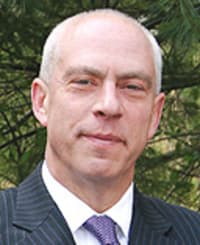 Negligence can come in many forms. You may think of negligence as incompetence or an unwillingness to perform …
Sponsored answer by Marty Rutberg
To: Ian D. Maguire
Super Lawyers: Potential Client Inquiry
Required fields are marked with an asterisk (*).
Disclaimer:
The information contained in this web site is intended to convey general information. It should not be construed as legal advice or opinion. It is not an offer to represent you, nor is it intended to create an attorney-client relationship. The use of the internet or this contact form for communication is not necessarily a secure environment. Contacting a lawyer or law firm email through this service will not create an attorney-client relationship, and information will not necessarily be treated as privileged or confidential.