How Do I Get A Felony Dropped Or Reduced To A Misdemeanor In San Diego, California?
Sponsored answer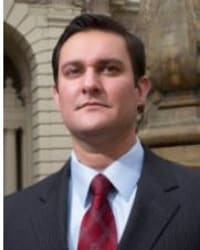 Contact me today
Answer
Unlike state court, once a person is convicted of a felony offense in federal court, there is no possibility of reducing the charge to a misdemeanor. 
However, prior to a conviction, with the help of an experienced federal defense attorney, it may be possible to negotiate a misdemeanor instead of settling on a felony.
Defining Federal Crimes
Being targeted by a federal investigation and charged with a crime can be an intimidating experience. Some offenses violate both state and federal laws. Federal cases are those that cross state lines, occur over the internet or involve federal agencies. These charges include:
Child pornography
Sex crimes
Human trafficking
Drug offenses
Bank robbery
White collar crimes, such as securities fraud and embezzlement
Identity theft
Mail fraud
Terrorism
Firearms crimes
Mortgage and insurance fraud
RICO cases involving the Racketeer Influenced and Corrupt Organizations Act
Defendants often feel helpless against the prosecutorial powers of the federal government in these cases. However, if you are the target of a federal investigation, it's vital to contact an experienced criminal defense attorney as soon as possible.
Federal Sentencing Guidelines
When someone is convicted of a crime in federal court, sentences are typically much longer than state penalties for similar offenses. Federal sentencing guidelines are complex, and penalties range from prison terms to probation to house arrest. In many cases, judges must impose "mandatory minimum" sentences. For those receiving prison time, the penalties for misdemeanors vs. felonies are drastically different. For instance:
Misdemeanor penalties: These offenses typically carry a jail term of one year or less. Classes are divided according to the maximum time behind bars:
Class A: Six months to one year
Class B: 30 days to six months
Class C: Five days to 30 days
Felony penalties: While the definition of these more serious crimes differs from state to state, the federal government considers them crimes punishable by one year or more in prison. The five felony classes and sentence lengths are:
Class A: Death penalty or life in prison
Class B: 25 years or more
Class C: 10 years to 25 years
Class D: Five years to 10 years
Class E: One year to five years
How Are Federal Charges Reduced?
Once a person is convicted of or pleads guilty to a federal crime, judges have little leeway under federal sentencing guidelines over penalties. That's why it is essential to work with an experienced criminal defense attorney who understands the rules and knows how to work with prosecuting attorneys to reduce or drop the charges. There are two typical ways your lawyer will try to accomplish this:
Pretrial negotiations: A knowledgeable attorney understands that creating "reasonable doubt" about the case against you is vital to your defense. Your lawyer will aggressively dispute the prosecutor's evidence, which can lead to reduced or dropped charges. If it's a first offense, an experienced attorney may also convince the prosecutor to reduce a felony to a misdemeanor, especially if there's a chance that the jury will decide in your favor.
Plea bargains: As long as you approve, it's common for defense lawyers to negotiate an agreement with the prosecutor and the court where you plead guilty to a lesser offense in return for a lighter sentence or having other counts against you dropped. While it likely means you will serve some type of penalty, it is usually much less than if you were convicted at trial.
Knowledgeable attorneys may also advise you to cooperate with authorities by sharing information with the prosecution. These limited immunity agreements, known as "proffers," can lead to charges being dropped or lead to significant reductions in a sentence, or can be the difference between going to prison or not going to prison.
Additionally, the Federal Bureau of Prisons offers programs that can reduce the amount of prison time. Experienced lawyers understand how these alternative systems work as part of their arsenal to advocate for the best possible sentence.
The Value Of Experience
While no defense attorney can, or should, guarantee that federal charges against you will be reduced or dropped, working with a lawyer who has a proven track record in these types of cases can lead to the best results.
Our firm has decades of experience successfully defending clients in Southern California and San Diego County. We will tirelessly fight to have charges against you either reduced or dropped entirely.
Disclaimer:
The answer is intended to be for informational purposes only. It should not be relied on as legal advice, nor construed as a form of attorney-client relationship.
Contact me
Required fields are marked with an asterisk (*).
To:

Alexander H. Fuqua
Super Lawyers:

Potential Client Inquiry