How Can I Divorce My Business Partner In Minnesota?
Sponsored answer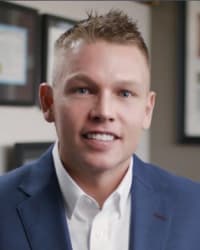 Contact me today
Answer
Divorcing a business partner is never easy. That partnership may have started by way of a friendship or through family relations with the goal of a long-lasting and profitable relationship. But for one reason or another, matters have gone south, and a business divorce is on the table.
Before we get into any details, it is important to note that while business divorce can bring heavy emotion, the sooner someone reaches out for help from an attorney experienced in this area, the better chance there is of a quick resolution, or at least a plan to get there. Letting bitter emotion build over time rarely makes things easier.
The first step in divorcing a business partner comes with looking into the internal governing documents of a business. They often lay out the guiding provisions to unwind the business relationship.
The internal governing documents
Depending on what kind of company it is, the documents will have different names.
Corporation: Bylaws or shareholder agreement
Partnership: Partnership agreement
Limited liability company (LLC): Operating agreement
These documents will lay out the provisions for what should happen in a business divorce.  For instance, the governing documents will provide whether the dispute needs to be filed in arbitration or in state court, and if so, which state.
Additionally, these internal governing documents may also lay out provisions if a partner or owner decides to sell their share of the business. These will typically take the form of:
Earnings ("EBITDA") calculation: This is a calculation based on the earnings of the entity before interest, taxes, depreciation and amortization are deducted.
Asset minus debts calculation: This approach utilizes the book value of the company's assets minus the debts or liabilities and divides the result by the owner's interests.
Texas shoot-out clause: An alternative approach provides that one of the business owners provide an offer to buy-out the other owner's interest.  The responding owner can choose to accept the offer or buy the other owner out at the same offered price.
If the business has no internal governing documents
There are a number of reasons why the entity does not have internal governing documents. Perhaps the owners didn't have an attorney when they formed the business or they never executed the governing document prepared for them. If there are no documents, there are still legal statutes that can be examined for default guidelines to govern the handling of the dispute, buy-out calculation, and other intricacies involved in the typical business divorce.
One more word of caution
As mentioned previously, business partnerships can be fostered from friendships or family relations. So, it can be common for a business divorce to bring out ugly emotions. It benefits no one to post negative comments on social media or to speak negatively in general about the business operation itself. If anything, it can reduce the business's value. Cutting off one's nose to spite one's face is never advisable, and particularly not in a business divorce.
Why an attorney can prove immensely helpful
When filing the claim to get a business divorce on its way, there are requirements for how to commence the action and what needs to be alleged. While a quick exit may be wanted, meticulous attention to detail is first required.
Having an attorney who handles these specific kinds of cases would be extremely helpful in providing a full outlook of the current situation and providing the path towards the desired outcome. If certain requirements are not met during a business divorce process, it can be futile to the case.
By seeking guidance from an experienced business litigator, he/she can provide the knowledge and foresight to help untangle the business relationship and avoid the less appetizing alternatives of staying in the business or simply walking away from the business without fair value.
Disclaimer:
The answer is intended to be for informational purposes only. It should not be relied on as legal advice, nor construed as a form of attorney-client relationship.
Contact me
Required fields are marked with an asterisk (*).
To:

Brandon M. Schwartz
Super Lawyers:

Potential Client Inquiry