Are Big-Box Retailers Given Equal Property Tax Protection Under The Minnesota Constitution?
Sponsored answer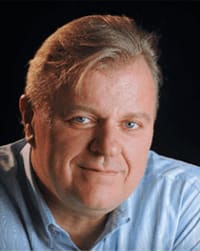 Contact me today
Answer
Every property owner understands that property tax valuations can have a significant impact on their bottom line, which is abundantly clear for business owners. Local governments count on property taxes as one of their primary funding sources, so many are inclined to inflate property values.
Unfortunately, Minnesota and many other states fail to create an equal playing field for big-box retailers by treating them differently when valuing their property. Too many local communities grossly overvalue big-box real estate, burdening these retailers with unfair property tax bills.
What Is The Dark Store Theory?
Often presented by critics as a "loophole" allowing big companies to reduce property taxes improperly, the dark store theory argues that big-box stores should be valued as though they are vacant and available to be sold or leased to a new owner. Many local governments reject this method even though the law requires every other piece of real estate to be valued in this fashion. When we sell our homes, the property's value is based on it being vacant and available for the next owner.
The real estate market should determine what others are willing to pay, based on a property's location and condition. Instead, too many local assessors value big-box retail space by including the inventory on a store's shelves. In many cases, this unfairly sets property values three to four times higher than the amount property can be sold for. The result is that tax rates can be based on a valuation of $80 per square foot when a reasonable resale price is only $20 per square foot for a vacant storefront.
Resale Opportunities Are Limited
Big-box retailers almost always move into a prototypical store, as their customers are familiar with their layout. As a result, there are a limited number of potential buyers for these properties. For example, Home Depot won't move into a Menards or Lowe's storefront, and Walmart won't move into a Target. Also, restrictions often apply that state competitors can't move into the space.
This limited demand automatically lowers the property's value. Big-box retailers understand this and know that their bread-and-butter is selling products rather than flipping real estate. Most know they will take a loss on the property compared to the construction costs, especially when the buildings end up being used as warehouse space or remaining vacant in many instances.
A Matter Of Fairness
Big-box stores are often unfairly valued because local governments know the companies can afford higher taxes. Assessors often use different criteria to determine their value compared to small businesses, which, in effect, taxes their success instead of the actual value of the real estate.
However, no business's property valuation should be based on how well their business is doing. All taxpayers deserve to be treated fairly by paying property taxes based on the value of the land and the bricks-and-mortar structure, not their income.
Retailers Are Successfully Fighting Back
More big-box retailers are refusing to accept these inflated property valuations. One report says more than 230 appeals have been filed in Wisconsin since 2015, and most retailers are winning their cases. In Minnesota and elsewhere, successful challenges are also being seen. Our firm has handled winning appeals for multiple large businesses in several states, resulting in reduced property tax valuations for over-assessed properties.
However, there is no consistency in these decisions. Two Minnesota tax court judgments involving a Lowe's in Plymouth and a Menards in Anoka resulted in small reductions. Unfortunately, the rulings essentially left the county's valuations in place, despite a glut of empty storefronts in the area.
Choose The Right Property Tax Lawyer
Few firms devote the majority of their practice to property tax laws. However, it's critical to talk to an attorney with in-depth knowledge of tax and real estate laws when appealing your property tax assessment. You need a lawyer who is knowledgeable in dealing with review boards and tax assessors as well as litigating these cases in a courtroom.
Our firm has over 30 years of experience handling tax appeals in Minnesota and throughout the United States. We work with a team of professionals who are focused on seeing that you receive equal treatment under the law and keep you from being weighed down with an unfair tax burden.
Disclaimer:
The answer is intended to be for informational purposes only. It should not be relied on as legal advice, nor construed as a form of attorney-client relationship.
Other answers about tax law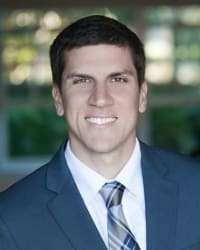 No matter how meticulous a taxpayer is in sorting out the details of filing their taxes, getting selected for an IRS tax audit is intimidating. It …Sponsored answer by Jonathan D. Sooriash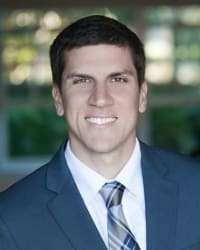 When it comes to unpaid taxes, a tool that the IRS uses to collect is wage garnishments. There are several notices that the IRS sends out to the …Sponsored answer by Jonathan D. Sooriash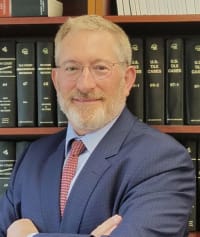 As soon as special agents from the IRS Criminal Investigation Division enter into one's life, it is extremely beneficial for one's mouth to stay …Sponsored answer by Stuart B. Ratner
Contact me
Required fields are marked with an asterisk (*).
To:

Robert A. Hill
Super Lawyers:

Potential Client Inquiry