What are reasons for the IRS auditing my taxes in New York State, and what happens next?
Sponsored answer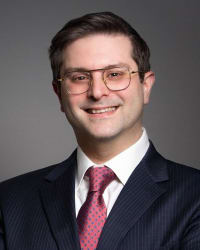 Contact me today
Answer
Nobody wants to find themselves facing a tax audit. If you've received a letter from the Internal Revenue Service (IRS) notifying you of an audit, you likely feel stressed and uncertain about how to proceed. Educating yourself on the basics can go a long way toward alleviating those worries. Read on to learn more about what to expect – and when to involve a lawyer.
Why You're Being Audited
Just because you've been selected for an audit doesn't necessarily mean you've done anything wrong. The IRS conducts random audits of taxpayer returns. They also use computer algorithms to flag audits that fall outside statistical norms.
 In some cases, audits result from examinations of other taxpayers you may be linked to through business ventures, employment, investments or the like. The IRS may also flag you for an audit if there are discrepancies, errors or irregularities in your return.
What To Expect During The Audit Process
Many IRS audits are conducted entirely by correspondence, which means you may not have to meet with an IRS agent. The letter notifying you of the audit will list the specific documents and records the agency needs to review. If the IRS does request an interview, they will notify you in advance.
Generally speaking, when conducting audits, the IRS can look back at the last three years of tax returns. They can look back farther under certain circumstances.
Depending on the reason for the audit and the complexity of your taxes, the audit could involve multiple steps and take anywhere from three to six months or more.
What It Means To "Fail" A Tax Audit      
There is no such thing as failing an IRS audit. Of course, the ideal outcome is "no change" – that is, a finding that your returns were accurate and that you don't owe any additional taxes. If they uncover discrepancies or errors, you may be subject to penalties in addition to owing any unpaid taxes.
However, if the IRS uncovers falsified documents, or they find other evidence of criminal wrongdoing such as fraud or tax evasion, they could open a criminal investigation. These investigations can dig deeper into your financial history beyond just the three most recent returns.
When To Involve A Lawyer
IRS audits are confusing and intimidating. The stakes can be high, particularly if the audit triggers a criminal investigation. Your best bet is to consult with a knowledgeable tax lawyer as soon as you receive an audit notification. That way, you will have an ally to provide guidance and advocate for you at each step in the process. Make sure you find a trusted New York attorney who has experience representing individual taxpayers in IRS audits.
Disclaimer:
The answer is intended to be for informational purposes only. It should not be relied on as legal advice, nor construed as a form of attorney-client relationship.
Other answers about Tax Law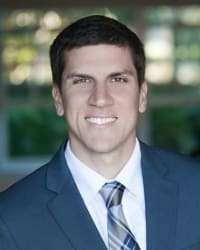 When it comes to unpaid taxes, a tool that the IRS uses to collect is wage garnishments. There are several notices that the IRS sends out to the …Sponsored answer by Jonathan D. Sooriash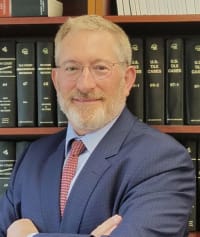 As soon as special agents from the IRS Criminal Investigation Division enter into one's life, it is extremely beneficial for one's mouth to stay …Sponsored answer by Stuart B. Ratner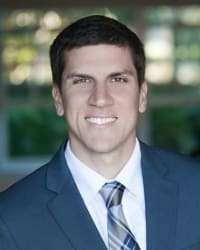 Debt can be a nightmare. There is little sympathy in the world of debt collecting. Debt collectors have one job: getting the money owed in full. …Sponsored answer by Jonathan D. Sooriash
Contact me
Required fields are marked with an asterisk (*).
To:

Steven Goldburd
Super Lawyers:

Potential Client Inquiry