Question
How can I tell if medical staff was at fault for a birth injury in Texas?
Sponsored Answer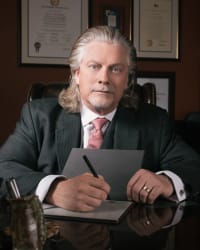 Answer
An injury happening during the birth of your child is a sad and serious situation. It can be easy for parents to blame themselves or assume it was just an accident and look no further into the incident. The injury may have been the fault of your doctor or other medical staff, however. If the error is theirs, the doctor may be unclear about the incident or details, or the hospital may seem uncooperative about the information you request. It can feel like a frustrating uphill battle to understand what happened during the injury. A third-party medical expert's opinion is the only real way to know if the damage was a natural accident or due to negligence. 
Choosing not to look further into an injury during birth, or found soon after birth, can prevent justice being served for a birth injury case. You and your family deserve compensation for medical recklessness or negligence. It can help pay for ongoing medical costs and improve the quality of life for your child if they are facing a severe disability for the rest of their life. 
Signs and actions to be wary about 
Honest mistakes can happen, but a doctor is required to inform you about this and do whatever possible to fix the problem. Sometimes to avoid being in trouble or in a lawsuit, they will try to hide the mistake from you. Some common signs of this can include: 
The medical staff is vague about details or keeps bad records
Staff is not clear about the timing of when the injury happened
Hospital is slow to provide the information you request
Hesitancy to release written information or statements
Incorrect information or inconsistencies about what happened
Suggestions that you caused this injury or issue
Instilling confusion about what is going on
Not running tests you request
Performing random or sudden procedures 
Seek help within two years of the birth injury 
Unfortunately, we see a number of distraught parents come to us with birth injury concerns in Texas. You have up to two years after the injury occurs to file a claim against the doctor or hospital. We can help parents at any stage in the process — from just starting to investigate the birth injury and doctor to having substantial evidence for a lawsuit. 
If you suspect any of the following occurred during the pregnancy or birth, you may have a birth injury case on your hands: 
Infections during pregnancy or after birth that go untreated
Prescription of the wrong medications
Non-sterilized equipment, dirty rooms or unhygienic medical staff
Physical trauma, like using forceps, during long deliveries
Lack of diagnosis that leads to the baby being in distress during birth
Emergency C-sections when the birth was supposed to be normal
Not finding or helping breeched babies right away
Not catching umbilical cord issues that are entangling the child
Lack of proper monitoring during delivery or recovery
Not watching for early indicators of problems, such as a baby not crying or skin appearing blue
Cerebral palsy, Erb's palsy or other infant brain injuries 
If you have suspicions or a gut instinct that the birth did not go as planned or an injury was the doctor's fault, act right away. Even if the investigation clears the doctor's actions, you will have peace of mind knowing you took the right step. Not pursuing a birth injury lawsuit when someone else was negligent to your child can be a considerable regret you and your family will carry in the future. There is a lot of help available for you, and there are many ways to get your questions answered during this stressful time.
Disclaimer: The answer is intended to be for informational purposes only. It should not be relied on as legal advice, nor construed as a form of attorney-client relationship.
Other Answers By L. Todd Kelly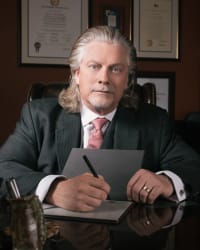 If you or someone you love is a victim of sexual abuse, there are many national and local resources to help you. …
Sponsored answer by L. Todd Kelly
Other Answers About Birth Injury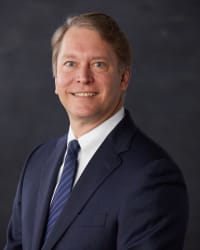 You only get one brain for your entire life. Brain injuries can result in lifelong complications, changing a …
Sponsored answer by Stephen R. Chance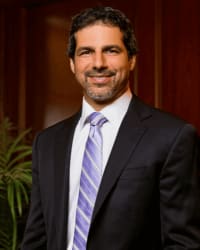 When a baby passes meconium during labor or delivery, it can sometimes be a sign of a doctor's mistake; in …
Sponsored answer by Anthony T. DiPietro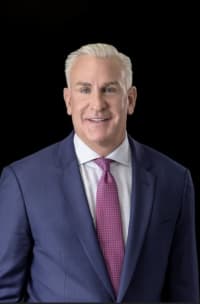 When trying to see if health care professionals were at fault for a birth injury, it is crucial to look at the …
Sponsored answer by Steve Crandall
To: L. Todd Kelly
Super Lawyers: Potential Client Inquiry
Required fields are marked with an asterisk (*).
Disclaimer:
The information contained in this web site is intended to convey general information. It should not be construed as legal advice or opinion. It is not an offer to represent you, nor is it intended to create an attorney-client relationship. The use of the internet or this contact form for communication is not necessarily a secure environment. Contacting a lawyer or law firm email through this service will not create an attorney-client relationship, and information will not necessarily be treated as privileged or confidential.