What Should I Do If Another Company Infringes On My Trademark In California?
Sponsored answer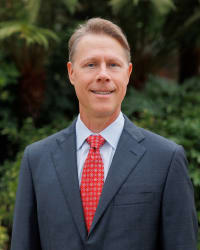 Contact me today
Answer
Trademarks can be a valuable company asset. Unscrupulous competitors may recognize the goodwill associated with a trademark and attempt to copy it or create a mark that is like an established trademark to confuse consumers. These unscrupulous competitors seek to cash in on a trademark's value without the hard work or investment associated with building a trademark from scratch.
Reputable companies with established trademarks suffer in a variety of ways when dishonest competitors capitalize on their trademarks. Victims of trademark infringement lose sales. Worse, a company's goodwill can be diminished when consumers use a "knock off" product that is not equal in quality to a genuine product. For example, when a customer buys a pirated product based on an established trademark, believing it to have the qualities associated with that trademark, the customer can be disappointed when the product does not meet expectations. Such a customer may then shy away from other products associated with the trademark – even the ones that are properly branded.
Even if you have a validly registered trademark, someone else could have superior rights if they used the trademark first. Once you confirm you have superior rights, then it is time to confront the infringer. Trademark litigation can be expensive and time-consuming, so litigation should typically be pursued only if the infringer ignores a "cease-and-desist letter." Infringers take those letters more seriously if they are on the letterhead of an accomplished trademark trial attorney.
You may still consider filing suit to recover damages, even if the infringer voluntarily stops using the infringing mark. Generally, damages are measured by the profits the infringer received because of the infringement. So, if the infringement occurred for years, you may be entitled to recover significant damages.
If the infringer refuses to stop using the infringing mark, then you should consider litigation. If you do not file suit, you run a significant risk of forfeiting the protection the law provides for trademarks. Trademark infringement cases are brought in federal court, generally in the district where the infringement occurred.  Federal courts can award damages and issue orders (called injunctions) forcing the bad actor to stop infringing your mark. The court can also order the infringer to destroy products and advertisements that bear the infringing mark. And, in some circumstances, the court can order the infringing party to pay the costs and attorneys' fees incurred in bringing the lawsuit.
Whether you own a trademark that is being infringed or are someone who is accused of infringing another's trademark, you should contact an attorney who understands trademark law and knows how to navigate through the legal system. Klein & Wilson has significant experience handling trademark disputes. If you have trademark questions, call Klein & Wilson at (949) 239-0907 and ask for Michael LeBoff.
Disclaimer:
The answer is intended to be for informational purposes only. It should not be relied on as legal advice, nor construed as a form of attorney-client relationship.
Contact me
Required fields are marked with an asterisk (*).
To:

Mark B. Wilson
Super Lawyers:

Potential Client Inquiry