Should I hire a lawyer after a California trucking accident?
Sponsored answer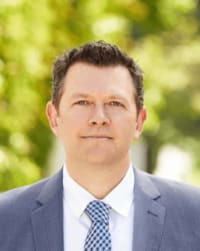 Contact me today
Answer
Commercial trucking accident cases are more complex than those involving motor vehicles. Hiring a lawyer is of the utmost importance when fighting your case to overcome the hurdles you will face. Personal injury lawyers know the set of rules that commercial truckers must follow. In addition, attorneys can communicate with insurance companies, gather evidence for your case and ultimately give you time to focus on your health.
They Are Familiar With The Rules Governing Commercial Vehicles
Trucking companies must adhere to rules established by the Federal Motor Carrier Safety Administration (FMCSA). These rules determine who is liable in trucking accidents. State regulations also affect who will be at fault. In addition, there may be other parties who are liable, including cargo loaders and manufacturers. A California lawyer can explain these rules and regulations to you and inform you of your options.
Your Recovery Will Remain Your Top Priority
There are many stages to trucking accident claims. From speaking with insurance adjusters to filing paperwork, it can be easy to feel overwhelmed during the process. An attorney can speak to adjusters, provide them with updates on your recovery, prepare paperwork and negotiate settlement amounts. The most important thing is your health. A lawyer can do what needs to be done so that you can focus on getting better. 
They Will Fight For Compensation
Commercial trucks have higher insurance policy limits than noncommercial vehicles. This is because such accidents can be catastrophic and result in severe injuries. Due to higher policy limits, insurance companies may intentionally delay your claim and offer you an unfair settlement amount. You may experience trouble getting your medical bills paid.
While you may be tempted to accept the initial settlement offer, you should know that once you settle you cannot come back asking for more later. Your injuries may be more severe than you think. Attorneys know how insurance companies try to get around paying compensation. A lawyer knows the amount of compensation you are entitled to receive and will even the playing field to fight for damages.
They Will Investigate Your Case And Gather Evidence
Arguably one of the most important pieces of evidence in any crash case is the police report. However, a good lawyer will not strictly rely on that as the final decision-making tool. There are often gaps in information and the report may indicate that you are at fault. A good attorney will know what to look for and how to conduct their own investigation. If there is an adverse police report, you need a good attorney to take apart the information and challenge the claims. In addition, they can compile evidence such as photographs, surveillance footage, witness statements and rely on expert testimony to build your case.
Know How To Find A Qualified Lawyer
After seeking medical treatment, you should start researching personal injury lawyers in your area. To start, you can try reaching out to your inner network. Is there someone you trust who has had experience working with an attorney? In addition, you can also begin researching online. However, you should know that some attorneys pay for reviews and may not have been fully honest with the public. You should always meet with them in person to see if you feel comfortable and confident in their services.
Remember — Your case may go on for three or four years. It is important to select a lawyer you can maintain a positive relationship with who has the capacity to focus on your case. You do not have to be wealthy to afford a personal injury lawyer. With contingency fees, your lawyer will only collect attorney's fees if they win your case. The sooner you contact an attorney the better off your case will be.
Disclaimer:
The answer is intended to be for informational purposes only. It should not be relied on as legal advice, nor construed as a form of attorney-client relationship.
Other answers about Trucking Accidents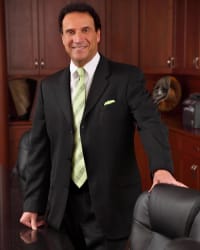 Trucking accidents often cause substantial and catastrophic injuries. Accident victims and their families frequently face significant issues as a …Sponsored answer by Jerry R. Knafo
Accidents involving large commercial trucks often result in devastating injuries. Tractor trailers can weigh up to 80,000 pounds when fully loaded …Sponsored answer by Chris Vilione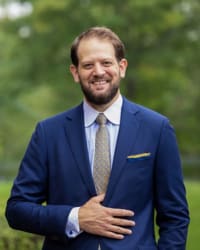 New York state is a global hub of commerce, and most of that business travels by truck. In fact, a White House fact sheet from December 2021 noted …Sponsored answer by Daniel S. L. Rubin
Contact me
Required fields are marked with an asterisk (*).
To:

Max Draitser
Super Lawyers:

Potential Client Inquiry