Why Are Truck Accidents More Complicated Than Car Crashes In Minnesota?
Sponsored answer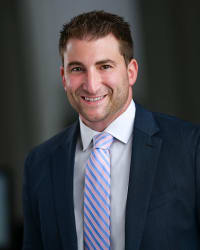 Contact me today
Answer
Accidents involving large commercial trucks often result in devastating injuries. Tractor trailers can weigh up to 80,000 pounds when fully loaded compared to about 4,000 pounds for the average passenger vehicle. Thus, cars lose every time when they collide with a semi-truck. In addition, big rigs often carry hazardous cargo that can inflict more damage, catch fire or even explode on impact.
Besides the physical hazards, truck accidents are complex personal injury cases. They typically involve multiple parties in assessing fault, deciphering insurance coverages and determining who will pay damages. Another potentially complicated issue involves indemnification provisions, where your own auto or health insurance companies may file subrogation liens against your award to recoup payments they have already made.
Due to these factors and more, it's essential to work with an experienced attorney with a proven track record in recovering maximum compensation in crashes involving commercial trucks. It is critical to remember that with several insurers potentially involved, each is trying its hardest to deny, reduce or delay what you receive.
Common Causes For Truck Driver Negligence
Truck drivers must be specially trained and obtain a commercial driver's license (CDL) to operate a semi-truck or other large commercial vehicles. Truck drivers and trucking companies must also abide by strict federal rules and regulations. While many conditions or mistakes can contribute to a truck crash, the Federal Motor Carrier Safety Administration (FMCSA) says driver error is 10 times more likely to be the cause. One FMCSA study outlined these four truck driver mistakes for causing over half of all accidents:
Nonperformance: The driver fell asleep, had a heart attack or suffered another physical impairment.
Performance: The driver overreacted, panicked or exercised poor judgment.
Decision: The driver was going too fast for road conditions or misjudged the speed or location of other vehicles.
Recognition: The driver was distracted by something inside or outside the vehicle.
Truck drivers involved in crashes can lose their livelihoods for negligent actions. This leads some to try to escape responsibility compared to motorists who may be at fault in an accident.
Other Negligent Parties That May Be Held Responsible
Different factors and parties may directly contribute to truck accidents. When any of them fail to adhere to safety regulations and safe practices, devastating results can occur. Among those who can be held liable in a crash include:
Negligent truck drivers
Trucking companies
Cargo and loading companies
Companies that manufacture truck parts
Government entities
Oftentimes, each party will try to pin the blame on someone else in the event of a crash. Each is typically represented by a different insurer with deep pockets who will also point the finger at someone else. Since truck accidents often cause extensive injuries and property damage, greater compensation is also usually necessary. You can bet that insurers will dig their heels in even deeper to pay less than you deserve.
Experienced attorneys understand how insurers and trucking companies work. Our extensive knowledge of these cases includes working with experts and specialists, such as investigators, accident reconstruction experts and others to establish the liability of each party involved and calculate fair compensation.
Collecting Damages After A Truck Accident
Most compensation for victims comes from the responsible party's or parties' insurance coverage as well as the victim's own policies, including up to at least $40,000 in personal injury protection (PIP) coverage ($20,000 for medical expenses and $20,000 for economic losses/wage losses). But this is usually only a drop in the bucket for what's needed.
Due to the often devastating impacts of large commercial trucks, damages can quickly run into the high six-figure range and many end up costing millions, especially when someone dies or victims need lifelong care for permanent injuries. Victims can file personal injury claims or immediate family members may need to file a wrongful death claim to recover damages, including:
Special damages: Current and future medical expenses, lost wages (including future lost earnings), transportation costs to and from treatments and related costs.
General damages: Emotional distress, pain and suffering, loss of companionship, loss of consortium, loss of enjoyment and other damages.
While FMCSA insurance requirements for trucking companies are higher than for motorists, the amount of insurance is determined by what they carry. General freight carriers must have a minimum of $750,000 in liability coverage. Private and for-hire oil transportation companies must have $1 million in coverage and for those that transport hazardous materials, the minimum is $5 million. Since these accidents can run well into the millions of dollars in damages, victims often need to file civil lawsuits to recover fair compensation.
Your Insurer May Also Want Reimbursement
Due to the complexities involved and insurance company tactics, truck accident claims may take months or even years to resolve. Since medical bills and other expenses can mount quickly, some victims' auto and health insurance policies may pay these costs before the case is settled. But once fault is established and damages are ready to be paid, your insurance company will likely want to be reimbursed. This can also happen in other types of motor vehicle crash claims.
These are called "indemnification provisions," where your insurer files a subrogation lien to divert a portion of your award or recovery to themselves as reimbursement for benefits they paid out on your claim. This can be especially jarring if it hits you out of the blue. It also illustrates the importance of working with lawyers who understand how these cases work. All these factors need to be assessed before agreeing to a settlement. Once fault is established, the responsible party's or parties' insurer(s) looks to close it out as quickly as possible for the least amount of money. Your insurance company is only interested, at that point, in getting repaid.
Many experienced truck accident attorneys offer free consultations to assess your case and help you understand the process. We also work on a contingency fee basis, meaning you pay nothing out of pocket. We only get paid if we win your case.
Disclaimer:
The answer is intended to be for informational purposes only. It should not be relied on as legal advice, nor construed as a form of attorney-client relationship.
Other answers about Trucking Accidents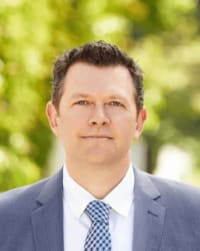 Commercial trucking accident cases are more complex than those involving motor vehicles. Hiring a lawyer is of the utmost importance when fighting …Sponsored answer by Max Draitser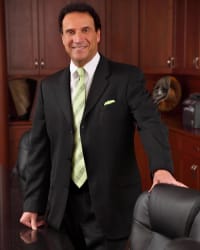 Trucking accidents often cause substantial and catastrophic injuries. Accident victims and their families frequently face significant issues as a …Sponsored answer by Jerry R. Knafo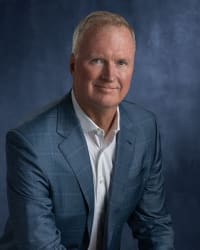 You immediately need to preserve the evidence. Do not let your car be impounded, demolished or sold. Even if your case will take weeks or months to …Sponsored answer by Robert C. Hilliard
Contact me
Required fields are marked with an asterisk (*).
To:

Chris Vilione
Super Lawyers:

Potential Client Inquiry