I'm A Truck Driver Who Got Hurt In New York. Do I Need A New York Attorney?
Sponsored answer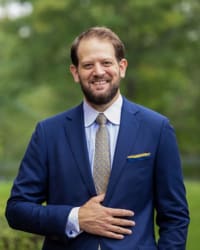 Contact me today
Answer
New York state is a global hub of commerce, and most of that business travels by truck. In fact, a White House fact sheet from December 2021 noted that trucks shipped 72% of all goods that moved throughout the nation. New York is certainly no stranger to this trucking traffic, nor the many dangers that surround it.
Trucking can be dangerous. In addition to the dangers of the road, truckers also face hazards during the loading and unloading process. Even when they leave the docks safely, an uneven load can cause problems farther down the road. The short version is that truck accidents are often complex and can bring in many parties. But no matter who causes your injury in New York, you want a New York attorney on your case.
Four Reasons You Want A New York Attorney
If you're from out of state, you may have options about where you can file your claim. Depending on the severity of the accident and the nature of the parties involved, you might sue in a New York state court or in federal court.
Generally, you should sue in the state where the accident occurred because that's where most of the evidence and your witnesses are located. Additionally, when your case is going to involve New York law, the courts that are best prepared to handle it are New York state courts and federal courts. New York state law is complicated due to no-fault rules. Workers' compensation and other state-specific concerns can further complicate matters.
No-fault insurance comes into play during any traffic accident in New York. Even if the state you came from doesn't use no-fault insurance, New York's no-fault rules will apply. This means you need an attorney who understands how these no-fault rules will affect your case. Specifically, your attorney should understand how New York defines "serious" injuries. If your attorney cannot help you satisfy New York's standards for a serious injury, you may not be able to sue.
Workers' compensation laws may also prevent you from suing your employer and limit your ability to file personal claims. In cases involving workers' compensation, you want an attorney who can check on third parties that might have been at fault. For example, if you were injured by someone operating equipment during the unloading process, you might bring a suit against that operator and the employer.
New York also has specific rules surrounding lawsuits against municipalities or municipal entities, such as the state of New York, a town, village or a public benefit corporation. When entities like these are involved, you may have as little as 90 days to file your claim. Attorneys outside of New York might not even realize they have such strict deadlines and may fail to file and protect your rights.
New York attorneys will also be best positioned to gather evidence. This may include police reports, surveillance footage, witness statements and more. All this evidence will exist in New York, and it's often hard to compel witnesses to testify in other states.
Reputation Also Matters
There's one more reason to work with a New York attorney, but it's important to think carefully about this one. A New York attorney is more likely to have a reputation among the insurance representatives assigned to your case. Of course, that reputation could be either good or bad, so it's important to check for a record of success, especially as it applies to cases like yours. Commercial accidents are different from car accidents, and commercial accidents with out-of-state drivers are different from those where everyone lives and works in New York.
Disclaimer:
The answer is intended to be for informational purposes only. It should not be relied on as legal advice, nor construed as a form of attorney-client relationship.
Other answers about Trucking Accidents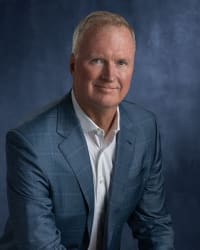 You immediately need to preserve the evidence. Do not let your car be impounded, demolished or sold. Even if your case will take weeks or months to …Sponsored answer by Robert C. Hilliard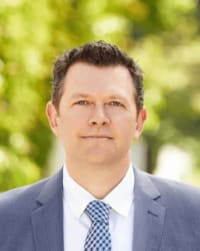 Commercial trucking accident cases are more complex than those involving motor vehicles. Hiring a lawyer is of the utmost importance when fighting …Sponsored answer by Max Draitser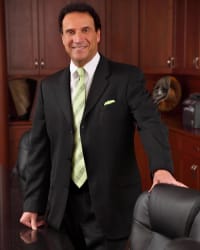 Trucking accidents often cause substantial and catastrophic injuries. Accident victims and their families frequently face significant issues as a …Sponsored answer by Jerry R. Knafo
Contact me
Required fields are marked with an asterisk (*).
To:

Daniel S. L. Rubin
Super Lawyers:

Potential Client Inquiry