What Should I Do After A Trucking Accident In Pennsylvania?
Sponsored answer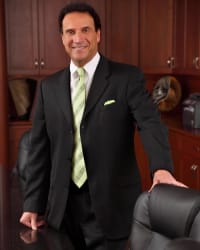 Contact me today
Answer
Trucking accidents often cause substantial and catastrophic injuries. Accident victims and their families frequently face significant issues as a victim recovers after an accident. First and foremost, those who are injured in a serious accident need appropriate medical care. Family members are often caught up in the turmoil of helping their injured family member without understanding that they too need to take care of themselves. Additionally, the costs of recovery are often daunting. It is critical for victims and their families to seek medical care, legal guidance and act promptly to help protect their overall interests while seeking to move forward. 
It may seem natural to consider the need to gather evidence at the scene of an accident after a crash. Obtaining the names of witnesses, photographs of the scene and other details is commonly the focus of stories about the steps to take after a truck wreck. When serious or catastrophic injuries are involved, however, the need for medical care is the top priority. Family members also need to maintain their household obligations. With so many details and medical updates to deal with, it is vital for victims and their families to obtain legal guidance. 
Acting Promptly After A Serious Truck Accident Is Critical 
Trucking companies and their insurers open thorough and aggressive investigations after truck wrecks. The goal of these investigations is to produce evidence to protect big business. The companies seek to find every available reason to reduce, delay or deny claims. It is important to counter the efforts of these companies with the power of an experienced and aggressive personal injury lawyer. 
Seek Legal Representation As Soon As Possible 
Physical evidence can decay or wash away from the scene. As time passes, memories fade. It is important to have a full and complete review launched as soon as possible. Your attorney can gather evidence while you and your loved ones focus on healing. A lawyer can do much more than push legal papers on your behalf. Clearly, an attorney can take over the legal burdens of investigating the details and pursuing a claim or lawsuit. These efforts allow families to focus on the most important steps of helping the injured to recover. Most people do not know what they are facing after an accident. While families focus on healing, an attorney can provide families with holistic guidance through a difficult time. 
An attorney can guide you and act on your behalf to address all of your legal options. Many people have long-term disability insurance policies through work or private policies. A person who is injured during the course of their employment may qualify for workers' compensation benefits. Workers need to file a workers' compensation claim within 21 days of the injury. A thorough personal injury attorney will evaluate and pursue all sources of potential income, including Social Security Disability Insurance benefits in appropriate cases. Moreover, as your legal counselor, a lawyer can help you to understand the process. Family members may also need counseling on how to cope with a new normal. An attorney can help family members to find the counseling and assistance they need.
Disclaimer:
The answer is intended to be for informational purposes only. It should not be relied on as legal advice, nor construed as a form of attorney-client relationship.
Other answers about Trucking Accidents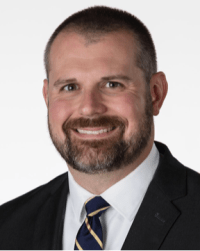 Many factors go into determining how much a car accident case is worth in Kentucky. However, before you consider the monetary value of a personal …Sponsored answer by Gregory M. Funfsinn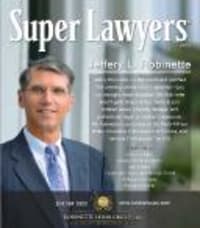 Truck accidents can leave victims with lifelong injuries, lost wages, medical expenses and other personal losses: past, present and future. These are …Sponsored answer by Jeffery L. Robinette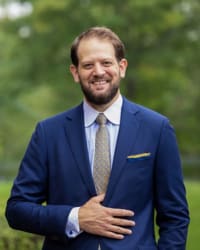 New York state is a global hub of commerce, and most of that business travels by truck. In fact, a White House fact sheet from December 2021 noted …Sponsored answer by Daniel S. L. Rubin
Contact me
Required fields are marked with an asterisk (*).
To:

Jerry R. Knafo
Super Lawyers:

Potential Client Inquiry