Can I Sue for Lost Wages Resulting from a Truck Accident in West Virginia?
Sponsored answer
Contact me today
Answer
Truck accidents can leave victims with lifelong injuries, lost wages, medical expenses and other personal losses: past, present and future. These are all categories of personal injury for which you may be compensated through an insurance claim.
Yes, you may be able to collect lost wages resulting from an automobile, motorcycle or truck collision in West Virginia. West Virginia Law provides that you are able to collect lost wages caused by injuries you received from the accident.
You will need the proper documentation and proof in order to do so. In order to obtain this, you will need support from your medical doctor. Your medical records should indicate the type of injury which would necessitate your being off work. In addition to that, your employer will often have to substantiate that your absentee time was caused by your injuries. It is important that all of your injuries be documented by your medical providers.
Then, if those things are met, you should be able to collect lost wages caused by your injury. You have the right to file a lawsuit for personal injury damages resulting from the collision. In the end, it is often the threat of a lawsuit that forces wrongdoers and insurance companies to compensate injury victims.
Just don't wait too long to pursue your injury claim, or you could be stuck paying for all of your medical bills and have no means with which to earn a living. If you wait too long, legal time limits may pass and you will forfeit your right to future compensation for your injuries and lost wages.
Lost Wages Compensation Video
Related Articles
Truck Driver Fatigue
Faulty Truck Maintenance
Truck Driver Impaired Driving, Drug and Alcohol Abuse (DUI)
Trucking Company Negligence
NHTSA: New technology can prevent truck rollovers
Rules of the Road for Truckers
Examples of Tractor-Trailer Accidents on West Virginia Roads
Asleep at the Wheel?
Disclaimer:
The answer is intended to be for informational purposes only. It should not be relied on as legal advice, nor construed as a form of attorney-client relationship.
Other answers about Trucking Accidents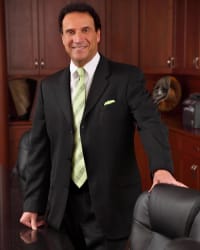 Trucking accidents often cause substantial and catastrophic injuries. Accident victims and their families frequently face significant issues as a …Sponsored answer by Jerry R. Knafo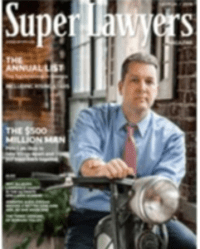 Due to their great size and the varying — often heavy — materials they haul, semi trucks can cause some of the most catastrophic accidents and …Sponsored answer by Peter A. Law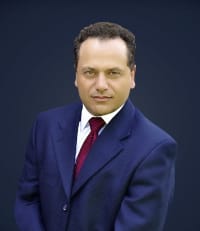 There's no such thing as a minor truck accident case. Since tractor-trailers and other commercial trucks can weigh 20 or 30 times as much as …Sponsored answer by Charles J. Argento
Contact me
Required fields are marked with an asterisk (*).
To:

Jeffery L. Robinette
Super Lawyers:

Potential Client Inquiry