How fast do I need to act after a trucking accident in West Virginia?
Sponsored answer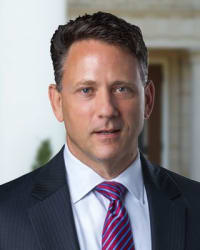 Contact me today
Answer
Given the difference in size and weight between a tractor-trailer and a passenger vehicle, when a motorist is struck by a tractor-trailer or other commercial truck or bus, the motorist often suffers catastrophic damages and many times, death.  In addition to facing a physical disadvantage in the collision, motorists often face a legal disadvantage as well: While you are seeking medical attention and trying to recover, or grieving for the loss of your deceased loved one, the trucking company and its insurers are already building their defense. 
People who have been injured by a tractor-trailer or other commercial truck (or their loved ones) should act immediately to retain an attorney.  The attorney and their experts can begin investigating the collision immediately, in order to identify and preserve evidence and build the strongest possible claim against the at-fault driver and his or her company.  
The Insurer Already Has A Legal Team In Place
From the moment the collision occurs, the trucking company and its insurers will have a team on their way to document the scene of the collision. Their reconstructionists, insurance adjusters and investigators have been in this situation many times before – which means while the motorist is being treated at the emergency room, the trucking company is likely already building its defense.    
Retaining your own attorney as quickly as possible is the best way to level the playing field and begin building your own case. The attorneys at Farmer, Cline & Campbell are experienced in dealing with tractor-trailer and commercial vehicle cases.  They have a team of experts ready to help.  They know the type of evidence that is available and how to make sure it is preserved.
In fact, our truck accident attorneys — known as our Truck Accident Team — have undergone hands-on truck driver training and hold their Class A Commercial Driver's Licenses, authorizing them to operate tractor-trailers, dump trucks and certain other commercial vehicles. The attorneys on our Truck Accident Team are also members of the Academy of Truck Accident Attorneys. Additionally, two of our attorneys have been recognized as Top 10 Trucking Trial Lawyers in West Virginia by the National Trial Lawyers.
A trucking attorney should immediately take action to preserve important evidence, including but not limited to:
Any marks, fluids or other evidence on the roadway that could be used to reconstruct the collision
"Black box" data from engine control modules;
Dash Cam video and video from businesses and homes near the scene of the collision;
Evidence of brake and tire wear and adjustment and other improper maintenance/service issues;
Cell phone and 911 records;
In-cab recordings;
The contents of the cab (alcohol, drugs, or evidence of driver distractions);
Witness statements; and
Historical Federal Motor Carrier data for the company. 
Every firm has their own practices for preserving evidence. At Farmer, Cline & Campbell, PLLC, we have a team of attorneys and experts who will go to the scene and wherever the vehicles are towed, in order to complete the necessary inspections and preserve all of the evidence available.  Two of our attorneys have actually completed hands-on tractor-trailer driver training and instruction for legal professionals through The Legacy Corporation International, which gives us a unique understanding of evidence in trucking accident cases.  
Can A Relative Bring A Claim? 
When a person dies as a result of another person or company's negligence or recklessness, a claim for wrongful death may be brought by the Estate, through the Estate's Administrator or Executor. 
In West Virginia, however, a spouse, parent or child can often hire an attorney on behalf of an injured loved one to get the process started. While the plaintiff gets the necessary care, their loved ones can retain a lawyer to begin investigating the accident and holding the trucking company accountable.
Disclaimer:
The answer is intended to be for informational purposes only. It should not be relied on as legal advice, nor construed as a form of attorney-client relationship.
Other answers about Trucking Accidents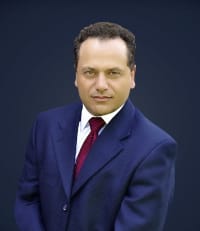 There's no such thing as a minor truck accident case. Since tractor-trailers and other commercial trucks can weigh 20 or 30 times as much as …Sponsored answer by Charles J. Argento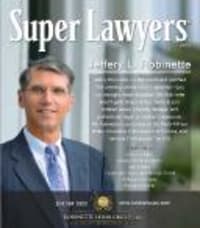 Truck accidents can leave victims with lifelong injuries, lost wages, medical expenses and other personal losses: past, present and future. These are …Sponsored answer by Jeffery L. Robinette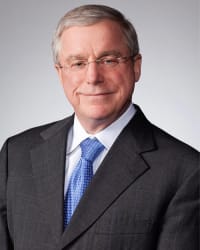 When searching for a lawyer to help you after a trucking accident, it is crucial to look at their experience. You want a lawyer who goes to trial – …Sponsored answer by Joseph A. Power, Jr.
Contact me
Required fields are marked with an asterisk (*).
To:

Robert A. Campbell
Super Lawyers:

Potential Client Inquiry