Question
How do I get or keep my fair share in my Virginia divorce?
Sponsored Answer
Answer
Getting divorced is never fun, but it can be even more stressful if you are concerned about the fairness of the division of assets. You've worked hard throughout your life and specifically throughout your marriage to build up your assets, and now you're potentially looking at losing more than half.
The key in this situation is finding a lawyer who you know can make sure your spouse isn't hiding anything. Because Virginia is an equitable division state, that is the only way they would be able to keep more than their fair share: if they hide or protect assets in some way so the court doesn't see them.
Types Of Assets And Liabilities That May Be Under Question
Some marital assets are obvious: the marital home, or a business you operated together. However, there are many types of assets and liabilities that accumulate over the course of a marriage, including:
Real estate and property. This means cabins and vacation homes, and can also include things like oil and gas leases, or real property located anywhere.
Credit card debt. If both parties are listed on the credit card, both parties may be responsible for paying them off.
Bank accounts, including retirement and investment accounts. This can be particularly tricky if one or both parties is attached to the military or a company that gives them a pension. These benefits can and must be divided in a divorce.
Items purchased during the marriage. This seems simple, but often the division of household items can be contentious.
All of these assets and more must be divided with the help of both parties' attorneys.
What To Look For In A Lawyer
Ultimately, in most divorce cases, the judge will decide on the correct division. However, your attorney will play a crucial part in making sure that the judge is aware of everything they should be. To this end, lawyers must use several different types of tools to uncover assets, and work with top experts to value those assets. This requires:
Skill on the part of the attorney. You need a lawyer who deals with this type of case on a daily basis, not once or twice a year. You also want to make sure they go to all courts, not just lower-level regional ones. This illustrates their experience with the subject matter.
A certain level of ability from the firm. You need a law firm that has adequate staffing, as well as access to the necessary experts. Most firms who frequently handle these types of cases have experts that they call on as necessary, including forensic accountants.
As with any case, you want a lawyer who you trust to be upfront with you, both about the case and prospective results. You need to be able to call them and ask questions, and not get the runaround.
When going through a divorce, you need a lawyer who demonstrates these qualities: they will be able to make sure that the court knows about every asset, and takes that under consideration when dividing. This means that the judge will be able to truly equitably divide your marital assets, therefore helping you retain your rightful share.
Disclaimer: The answer is intended to be for informational purposes only. It should not be relied on as legal advice, nor construed as a form of attorney-client relationship.
Other Answers By Joseph A. Sanzone
Within a few days or weeks of an accident, you need to take care of the property damage caused by the accident in …
Sponsored answer by Joseph A. Sanzone
Other Answers About Divorce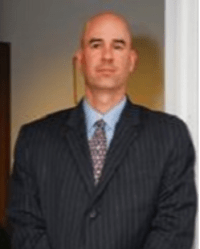 The first thing to know is that parents in Maryland start a custody case on equal footing. Maryland long ago …
Sponsored answer by Eugene L. Souder, Jr.
Choosing the right lawyer is crucial in high net worth divorce cases, not just because of the significant amount …
Sponsored answer by Radford J. Smith
No one falls in love and gets married, thinking about how their relationship will end. But when divorce becomes a …
Sponsored answer by Miriam E. Zakarin
To: Joseph A. Sanzone
Super Lawyers: Potential Client Inquiry
Required fields are marked with an asterisk (*).
Disclaimer:
The information contained in this web site is intended to convey general information. It should not be construed as legal advice or opinion. It is not an offer to represent you, nor is it intended to create an attorney-client relationship. The use of the internet or this contact form for communication is not necessarily a secure environment. Contacting a lawyer or law firm email through this service will not create an attorney-client relationship, and information will not necessarily be treated as privileged or confidential.