Does The California Equal Pay Act Only Apply To Women?
Sponsored answer
Contact me today
Answer
The California Equal Pay Act was created to address and narrow the wage gap between men and women. However, it does not apply only to women. It ensures that workers who perform the same duties should receive the same pay, regardless of sex, race or ethnicity.
Importantly, the California Equal Pay Act does not raise questions about an employer's intentions. This makes it different from other discrimination claims, such as those filed under the Fair Employment and Housing Act (FEHA). Those require people to show that their employer treated them unfairly "based on" the fact that they belonged to a protected class. The California Equal Pay Act has no such requirement.
The Focus On 'Substantially Similar Work'
Instead of focusing on intention, the California Equal Pay Act says that employers may not pay their employees less than others of the opposite sex or different races or ethnicities if those employees perform "substantially similar work." This means the first few things you need to show with a claim are that:
You were paid less than a coworker
Your coworker belonged to the opposite sex or a different race or ethnicity
You and your coworker performed, essentially, the same jobs
Here, the law further clarifies that you should look at your work as "a composite of skill, effort, and responsibility […] performed under similar working conditions." The result is that you want to be as thorough as possible when you address that standard. You should be ready for a detailed conversation about the job you're doing and the jobs performed by the people to whom you're comparing yourself.
These conversations are very fact-specific and could include a review of such things as:
Job titles
Job descriptions
Listed job duties
Actual job duties
Your skills
The other person's skills
Daily responsibilities
People often wonder how they can get all this information, but it is often easier than they suspect. Job titles and descriptions are often readily accessible. Pay stubs and performance evaluations are good evidence, and a lot of women find that men with the same jobs are happy to share information. If you are on friendly terms with the coworker or coworkers to whom you are comparing yourself, you can just ask. The law protects you.
If you cannot get all that information, you can still meet with an attorney to discuss your options. Just be sure to gather the information you do have. Pay attention to your job duties and daily responsibilities. It's possible your job title or description might not match your actual duties. Employers will often hire women under a lower title and then ask them to perform the same job as someone with a higher title and pay. It is the actual work that matters.
Overcoming The Possible Defenses
There are ways that employers can defend themselves from claims under the Equal Pay Act. The law allows for wage differentials that are based on:
Seniority
Merit
Wages based on the quantity or quality of production
Other business-related factors like education, training or experience
Accordingly, if you raise a claim, you might expect your employer to say that the difference in pay is due to one or more of these factors. To overcome such an argument, you need to show the similarities are stronger and more important than the differences.
For example, a newspaper might have good cause to pay two journalists differently if one is several years senior and has won a number of awards to bolster her reputation. In such a case, even if a male journalist claims he's earning less pay for the same job duties, the newspaper can argue that the difference is based on merit. However, you really have to explore the facts of each case. If both journalists have earned awards, produce roughly the same number of articles and place roughly the same number of articles on the front page, the male journalist might argue the only really substantial difference is gender.
Moving Toward Stronger Protections
The California Equal Pay Act was first passed in 1949. It has since seen numerous amendments. These have largely aimed to make the law stronger and to make it easier for workers to seek equal pay. The amendments that ensured that workers of different races and ethnicities should receive equal pay were passed into law in 2016.
The law is always changing, and a new pay transparency law would force employers of 15 or more employees to disclose the pay range for a job. Potential and current employees would have a right to ask what the pay range is for their position. So, they could find out if they are on the upper end, lower end or right in the middle of that pay range.
How To File A Successful Claim Under The California Equal Pay Act
While the transparency law would make it much easier to identify pay differences, it is important to remember that pointing out the wage differential is only one part of a successful claim. A successful claim requires a lot of hard work. You want to do your homework in advance so that you are fully prepared to have deep, thorough conversations about the "substantially similar work" you and your coworker are doing.
You can expect your employer to argue that the wage differential is based on something other than sex, race or ethnicity. So, you want evidence that shows the similarities are more important than the differences. The good news is that you don't need to argue about intentions. The law just looks at the facts.
Disclaimer:
The answer is intended to be for informational purposes only. It should not be relied on as legal advice, nor construed as a form of attorney-client relationship.
Other answers about Wage & Hour Laws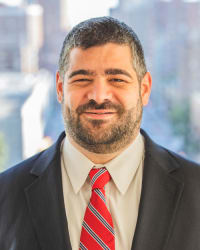 If you are a nonexempt employee covered under the Fair Labor Standards Act (FLSA) and New York Labor Law (NYLL), your employer must typically …Sponsored answer by Kenneth J. Katz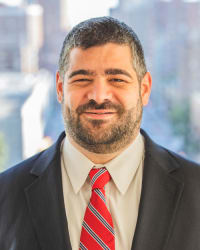 Many salaried employees in New Jersey must still receive overtime pay despite being compensated on a salary basis. Being paid a salary only partially …Sponsored answer by Kenneth J. Katz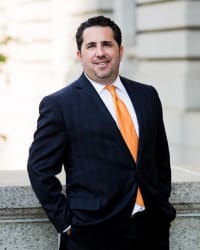 In most cases: yes. Ohio has laws in place that protect employee rights after they have worked over 40 hours in a week. Under the law, most companies …Sponsored answer by Brian D. Spitz
Contact me
Required fields are marked with an asterisk (*).
To:

Genie Harrison
Super Lawyers:

Potential Client Inquiry