Question
How do I choose a DUI Lawyer in Washington State?
Sponsored Answer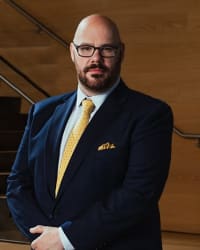 Answer
Choosing the right DUI attorney for your case in Washington is not only a difficult task, but an intensely personal one as well. It is the first step in trying to minimize the impact that a mistake like a DUI can have on your present and future. But there are some helpful tips in order to maximize your chances of finding the right DUI attorney for your case.
1. Do they handle DUIs?
This may seem very basic, but it's of critical importance to make sure that not only does your lawyer "handle DUIs" -- but handles a lot of them -- often -- and skillfully. The rule of thumb I suggest is this: if your lawyer doesn't devote at least 50 percent or more (preferably 80 percent) of his or her practice to DUI defense -- keep shopping. If DUI is his or her forte, he or she is more likely to be up to date on the law, be willing, ready, and able to fight tooth and nail if need be, and are very likely familiar with any nuances of the area your case happened in. Which brings me to...
2. Do they work in your area?
Almost as important as knowing DUI practice is knowing the ins and outs of the particular jurisdiction your case is in. A Tacoma lawyer, for instance, might not be the best choice for an Everett DUI. Knowing the court staff and the prosecutors will help make your experience smoother and more seamless, as your attorney will know how to navigate the system and negotiate your case earlier, and hopefully, more successfully.
3. Are they current on DUI Law?
DUI Law is the most complex area of law in the realm of criminal defense. There are more moving parts to a DUI than almost any other type of case, and in some instances, the law of DUI (or the administrative system with Department of Licensing) is changing nearly daily. Is the lawyer you're considering a member of any DUI organizations? National College for DUI Defense? Washington Association of Criminal Defense Lawyers? Is he or she writing articles or giving lectures to other lawyers? Making sure that your lawyer is on the cutting edge of the law will help him or her and you get those nuanced arguments in front of a judge, and hopefully get great results.
4. Is it the right fit for you?
Pricing isn't a factor here. Expensive or inexpensive -- unless you believe your attorney is fighting for you -- and listening to you -- you won't be satisfied. You need to know you're being heard and communicated with the way you deserve. Take advantage of free consultations. Ask friends and family for referrals -- but go meet with the lawyer and his or her staff. Will they return your calls? Will they allow email communication? Is there an after hours option in emergency situations? Unless you truly feel that the lawyer cares about you and your case, steer clear. Only with caring, compassion and heart, will you feel your lawyers are truly doing their best to represent you on your DUI.
Disclaimer: The answer is intended to be for informational purposes only. It should not be relied on as legal advice, nor construed as a form of attorney-client relationship.
Other Answers By Jonathan Dichter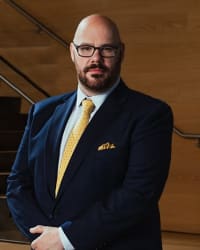 Everyone who is stopped and investigated for DUI finds himself or herself in a situation where he …
Sponsored answer by Jonathan Dichter
Other Answers About DUI/DWI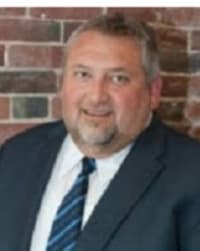 The short answer is yes. If a police officer pulls you over for drunk driving (called operating under the …
Sponsored answer by John Scott Webb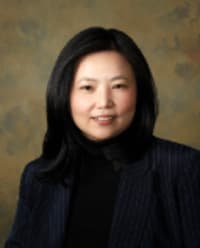 Yes, you can go to jail for a first DUI offense in Maryland. However, in most routine situations, it is …
Sponsored answer by C. Sei-Hee Arii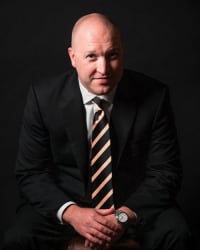 Under Kansas law, it is illegal to operate a motor vehicle with a blood alcohol content (BAC) or drug …
Sponsored answer by Jonathan W. McConnell
To: Jonathan Dichter
Super Lawyers: Potential Client Inquiry
Required fields are marked with an asterisk (*).
Disclaimer:
The information contained in this web site is intended to convey general information. It should not be construed as legal advice or opinion. It is not an offer to represent you, nor is it intended to create an attorney-client relationship. The use of the internet or this contact form for communication is not necessarily a secure environment. Contacting a lawyer or law firm email through this service will not create an attorney-client relationship, and information will not necessarily be treated as privileged or confidential.