Question
What Do I Do If I'm Offered A Separation Or Severance Agreement In Washington?
Sponsored Answer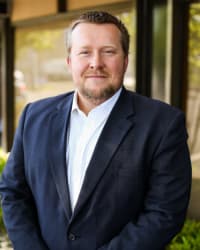 Answer
Losing a job can be a devastating experience, especially during uncertain economic times. While Washington employers are not required to offer severance to departing workers in most situations, many will offer some form of compensation.
Getting something in a severance – or separation – agreement likely means you are going to be giving something away. You may have to agree to confidentiality or not reapplying for employment, or you might have to consent to arbitration to resolve disputes, waive your rights to a jury trial and agree not to disparage the company.
If you are offered a severance agreement, you must understand your rights. These offers can be very complicated, and you should be cautious about signing any documents until you consult an experienced employment law attorney who will thoroughly review the agreement.
Identify The Terms Of A Severance Package
In most cases, mature employers include extra money in a severance offer that you wouldn't be entitled to otherwise. But less-sophisticated companies may offer only what you're already owed, such as a final paycheck, in an effort to limit your rights. Several things should be kept in mind, such as:
Does the plan offer adequate additional compensation?
Are you prohibited from filing discrimination complaints or making any legal claims against the company?
Are you required to settle disputes through arbitration?
Are you protected from potential claims by the employer, such as for wrongful behavior or discrimination?
Does it contain a non-disparagement clause, including limits on the use of social media?
Will you receive a letter of recommendation from the company?
What happens to benefits and unused paid time off (PTO)?
Can you file for unemployment benefits?
What does "confidentiality" mean?
Can you negotiate and modify the agreement?
Noncompete And Nonsolicitation Clauses
Severance packages often contain noncompete agreements, which means you may not be able to work in your field for a certain amount of time. These clauses keep former employees from working for competitors or starting a business in the same field but are typically restricted by time and geographic locations.
Additionally, a nonsolicitation agreement may apply, meaning if you start your own company or work for a competitor, you won't attempt to utilize your former employer's workers, clients and vendors or use confidential information to help your new company.
Understanding these clauses is often vital for your future plans because this type of language can limit or narrow or even preclude your ability to achieve your goals.
Elements Of A Severance Agreement
When companies establish a severance pay policy, it can include these components:
Purpose: For most companies, severance provides assistance to workers while they look for another job.
Conditions: The policy should clearly define the circumstances when workers are paid (i.e., layoffs) or not paid (i.e., terminated for cause).
Amount: The employer may offer a specific amount for each year the person was employed or explain another method to calculate the amount an employee will receive.
Payment method: Severance may be paid in one lump sum or several payments as part of regular pay periods for a specified amount of time.
Signed documents: Companies may require departing employees to sign a release or other type of agreement before paying severance.
Employer's rights: The policy will likely protect the employer, giving them the right to change or refuse to abide by the deal's terms.
In some cases, severance policies may state whether payments will be made in the event that the company is sold or merged with another company.
Protect Your Rights Over A Severance Offer
While separation agreements can provide much-needed short-term relief for workers who lose their jobs, employers do not typically offer them purely out of kindness. Your ability to negotiate may be limited, especially if you are part of a layoff or reduction in force. But it's crucial to understand what's in the agreement, what you get and what you will be forced to give up.
Under the federal Age Discrimination in Employment Act (ADEA), employees over age 40 must be given a 21-day consideration period to review the offer. In addition, they have a seven-day revocation window in case they change their mind about signing the agreement. Workers under 40 do not have the same protections.
That's why, in either case, it's vital to consult an experienced attorney who is knowledgeable on all federal and state employment laws pertaining to severance agreements. Your lawyer will meticulously examine the document to maximize your compensation and protect your rights as you begin the next chapter in your career.
Disclaimer: The answer is intended to be for informational purposes only. It should not be relied on as legal advice, nor construed as a form of attorney-client relationship.
Other Answers By Mark K. Davis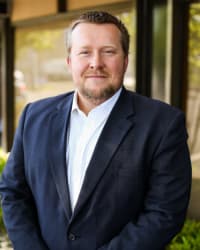 Many employers require that new employees sign noncompete agreements before they can start work, and these …
Sponsored answer by Mark K. Davis
Other Answers About Employment Law - Employee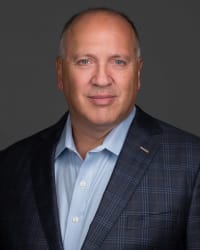 For new and emerging companies in Massachusetts, there are many potential traps, pitfalls, and technical …
Sponsored answer by Michael L. Chinitz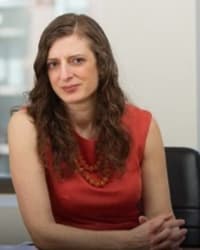 Yes, it is possible to appeal an unemployment benefits denial. This is true whether your former employer …
Sponsored answer by Areti Georgopoulos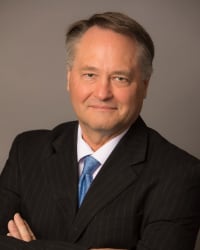 This is a high-level question that involves a few categories of employment law, including wrongful termination, …
Sponsored answer by Geoffrey C. Lyon
To: Mark K. Davis
Super Lawyers: Potential Client Inquiry
Required fields are marked with an asterisk (*).
Disclaimer:
The information contained in this web site is intended to convey general information. It should not be construed as legal advice or opinion. It is not an offer to represent you, nor is it intended to create an attorney-client relationship. The use of the internet or this contact form for communication is not necessarily a secure environment. Contacting a lawyer or law firm email through this service will not create an attorney-client relationship, and information will not necessarily be treated as privileged or confidential.