Question
What Do I Need To Know Before Signing Or Fighting A Noncompete Agreement In Washington?
Sponsored Answer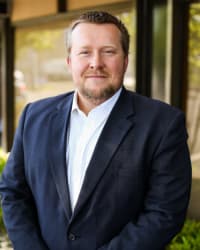 Answer
Many employers require that new employees sign noncompete agreements before they can start work, and these agreements usually take effect after the employment relationship ends. Companies make these agreements a condition of employment for various reasons, including protecting confidential information or trade secrets.
Signing a noncompete requires that you are given some type of consideration, which courts have held can include getting the job. Employers cannot force current workers to sign a noncompete without also giving them something of value – such as a promotion or bonus. It's crucial to understand the agreement's terms before you sign on the dotted line.
Washington Limits The Reach Of Noncompetes
The Evergreen State restricts the use of noncompete agreements. HB 1450 went into effect on Jan. 1, 2020, and many of the new provisions favor employees as noncompetes are considered unenforceable when:
The employee earns less than $100,000 per year
An independent contractor earns less than $250,000 per year
The duration of the agreement is longer than 18 months
The employer fails to disclose the terms in writing to the employee
The employer fails to offer "independent consideration" to the employee
The employee is terminated as the result of a layoff unless they continue to be paid through the enforcement period
The law seeks to punish employers who violate these provisions by allowing "reasonable" attorneys' fees to be collected as well as other damages. In addition, the law is retroactively applied to all actions initiated on or after Jan. 1, 2010.
Noncompetes Must Be Reasonable In Scope And Duration
When viewing these agreements, courts in Washington are typically clear that they want employees to be able to work in their specific industry. An overbroad geographic noncompete is usually not enforced. For instance, the appropriate geographic restriction for doctors may be just a few miles if they work in downtown area because of the many medical centers are within a short distance.
For other industries, a broader region may be permissible. For example, a noncompete covering the city of Seattle may be enforceable for a plumber, but an agreement encompassing the entire Puget Sound region probably wouldn't be enforced as the plumber may have to move to Portland or Spokane to find work.
However, there are many shades of gray depending upon the restrictions and the industry involved, and it's not always clear which side the court will favor. That's why it's essential to talk to an experienced employment law attorney who understands the complicated state and federal laws that may apply.
Is A Nonsolicitation Agreement Included?
The provisions of HB 1450 do not apply to nonsolicitation agreements. While a noncompete seeks to prevent an employee from working for a competitor in the same industry, nonsolicitation agreements prohibit former employees from taking clients, employees or using confidential information from the business for a specified period of time. These documents usually apply to those who go to work for a competitor or start their own business that directly competes with their former employer.
Get A Legal Review Before Signing A Noncompete
Washington courts typically agree that companies have a right to protect their confidential information, workforce and customers, but former workers also have the right to stay employed in their field of expertise. When the employer-employee relationship includes a noncompete, courts seek to ensure that those interests are fairly balanced.
If you are given a noncompete as a condition of your employment, consult with a knowledgeable employment law attorney to determine whether it meets the state's legal standards. While we will protect your interests on the front end of this arrangement, we will also litigate on your behalf, when necessary, when enforcement of the agreement unfairly restricts your right to earn a living.
Disclaimer: The answer is intended to be for informational purposes only. It should not be relied on as legal advice, nor construed as a form of attorney-client relationship.
Other Answers By Mark K. Davis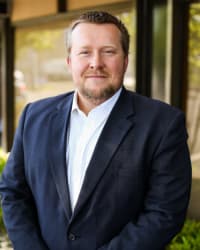 Losing a job can be a devastating experience, especially during uncertain economic times. While Washington …
Sponsored answer by Mark K. Davis
Other Answers About Wrongful Termination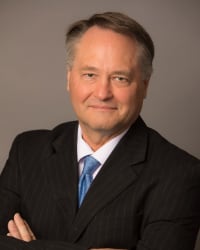 Being fired as a result of discrimination is a form of wrongful termination. Of course, employers are allowed to …
Sponsored answer by Geoffrey C. Lyon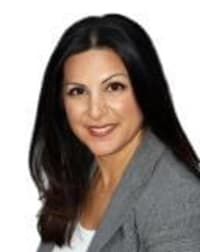 Being an at-will employee does not mean you don't have rights!Most workers in California are at-will …
Sponsored answer by Natasha Chesler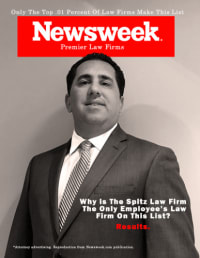 After being wrongfully terminated from your job, the most important thing to do is to know your rights. It can be …
Sponsored answer by Brian D. Spitz
To: Mark K. Davis
Super Lawyers: Potential Client Inquiry
Required fields are marked with an asterisk (*).
Disclaimer:
The information contained in this web site is intended to convey general information. It should not be construed as legal advice or opinion. It is not an offer to represent you, nor is it intended to create an attorney-client relationship. The use of the internet or this contact form for communication is not necessarily a secure environment. Contacting a lawyer or law firm email through this service will not create an attorney-client relationship, and information will not necessarily be treated as privileged or confidential.