Question
How much are my injuries worth after an auto accident in West Virginia?
Sponsored Answer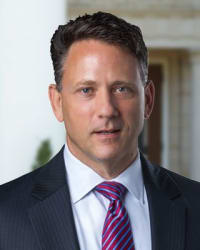 Answer
The short answer is: It depends. Each motor vehicle accident case is unique and will yield a unique result. Personal injury awards can range from a few hundred dollars to millions. The monetary value of a case depends on many factors, including the severity of the injuries, the drivers' insurance policies, who was at fault, the evidence available and how each party's attorney pursues the case. 
The best way to find out the potential value of a personal injury case is to discuss it with a knowledgeable attorney. During your initial consultation, which is typically free, your lawyer will ask questions to learn more about the scope of your injuries and give you an idea of what to expect if you decide to proceed with your case. 
To understand how survivors of motor vehicle accidents are compensated, it helps to understand the three types of "damages," or costs that are eligible for compensation through a personal injury claim. 
Special Damages
Special damages refer to actual costs that the party has incurred, which makes them fairly straightforward to calculate. Examples of costs that fall into the category of special damages include:
Medical expenses incurred as a result of the accident
If the injury is permanent or long-lasting, any ongoing medical expenses that will be needed in the future
Rehabilitation costs
Lost wages for any time away from work
Any loss of future earning capacity caused by the injury
Property damage to the vehicle involved
Any other out-of-pocket costs associated with the injury 
General Damages
General damages are not linked to specific costs incurred by the plaintiff (the party bringing the lawsuit), so they are less predictable. General damages are typically left to a jury to decide (or negotiated in a pretrial settlement). These damages may compensate the plaintiff for things like pain and suffering, mental anguish, or loss of enjoyment of life. 
Punitive Damages
If the responsible party's willful, wanton or reckless conduct caused the injury, the plaintiff may also be able to recover punitive damages. Rather than compensating the victim for a specific loss, punitive damages are meant to punish the liable party for their unacceptable conduct. In addition to holding the responsible party accountable and further compensating the victim, these damages are intended to discourage negligent conduct in the future.
 What If I Was Partially At Fault?
West Virginia uses a "comparative fault" law, which means that any party may be assigned a certain percentage of fault for an accident. That percentage is reflected in your final award. For example, if a court finds you were 10 percent responsible for the accident, you would receive 90 percent of the total damages amount. 
Even if you played a part in causing the accident, you may be able to recover some (or all) of your losses. It is essential that you speak with an attorney you trust as soon as possible after an accident to begin building your case and pursuing the compensation you need to make a full recovery. 
Disclaimer: The answer is intended to be for informational purposes only. It should not be relied on as legal advice, nor construed as a form of attorney-client relationship.
Other Answers By Robert A. Campbell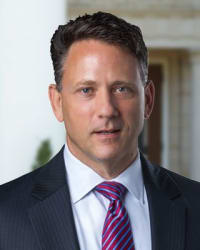 Given the difference in size and weight between a tractor-trailer and a passenger vehicle, when a motorist is …
Sponsored answer by Robert A. Campbell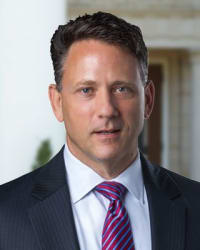 The workers' compensation system is designed to compensate workers for on-the-job injuries and related …
Sponsored answer by Robert A. Campbell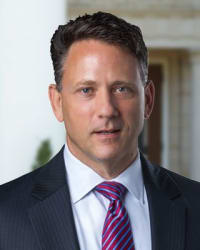 For many, the unexpected death of a loved one is the most painful experience imaginable. When the death was caused …
Sponsored answer by Robert A. Campbell
Other Answers About Motor Vehicle Accidents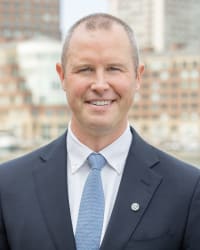 If you are injured by the careless or intentional actions of others, you may be able to receive compensation to …
Sponsored answer by J. Tucker Merrigan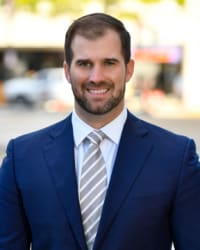 The aftermath of a car accident can feel chaotic. Here are some important things to do to protect yourself after a …
Sponsored answer by Vincent P. Scallan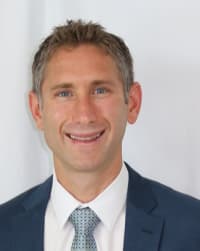 Responsibility is in short supply on Florida's roads. In 2021, the Orlando Sentinel reported that more than …
Sponsored answer by Preston Scheiner
To: Robert A. Campbell
Super Lawyers: Potential Client Inquiry
Required fields are marked with an asterisk (*).
Disclaimer:
The information contained in this web site is intended to convey general information. It should not be construed as legal advice or opinion. It is not an offer to represent you, nor is it intended to create an attorney-client relationship. The use of the internet or this contact form for communication is not necessarily a secure environment. Contacting a lawyer or law firm email through this service will not create an attorney-client relationship, and information will not necessarily be treated as privileged or confidential.