Question
What is considered a wrongful death case in West Virginia?
Sponsored Answer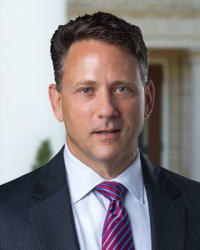 Answer
For many, the unexpected death of a loved one is the most painful experience imaginable. When the death was caused by negligence that could have been prevented, many families suffer even more. Wrongful death claims help surviving loved ones seek damages for their losses. 
A wrongful death claim is a civil claim for damages brought by the deceased person's estate. These claims are brought against parties that caused the death, which may include a motorist and their insurer, an employer who provided dangerous working conditions, the manufacturer of a defective product or any other party that negligently caused death. 
However, not all unexpected deaths give rise to a legally valid wrongful death claim. To recover damages and hold an individual or entity legally responsible, that party must have acted negligently or improperly. It is possible to bring a civil wrongful death claim even if the responsible party is facing criminal charges. A civil claim allows the decedent's estate to bring the case directly and allows the deceased person's survivors to collect monetary damages for their losses. 
Who Can Bring A Wrongful Death Claim? 
In West Virginia, the personal representative of the decedent's estate is responsible for bringing the claim, typically with a lawyer's assistance. Family members who may be entitled to a share of the damages include the decedent's:
Surviving spouse
Children, stepchildren or adopted children
Parents and siblings
Any other relatives who were dependent on the deceased person's income at the time of death 
What Kind Of Compensation Can Grieving Loved Ones Recover? 
West Virginia state law outlines the damages that can be sought in a wrongful death claim. Some are meant to compensate surviving loved ones for financial losses, including:
Lost wages and benefits
Potential future earnings based on the decedent's reasonable expected earning capacity
Medical bills for any treatment related to the illness or injury that caused death
Loss of services provided by the decedent (for example, if they cared for a family member)
Funeral expenses
Any lost or damaged property related to the claim 
More than the paycheck or services, however, most families mourn their lost loved ones' intangible contributions. West Virginia law also allows for damages based on these losses, including:
Pain, sorrow and mental anguish
Loss of support and guidance for the decedent's children
Loss of companionship and comfort 
If the responsible party acted negligently, there may also be punitive damages available. As the name suggests, punitive damages are meant to punish the liable party for their negligent behavior and discourage similar conduct in the future. 
How Long Does A Wrongful Death Case Take? 
Each case is unique. The duration of a wrongful death case depends on many variables, including the number of parties involved, the facts of the case, the complexity of the evidence and whether the case goes to trial. A typical case takes between a year and 18 months to resolve. 
While the statute of limitations in West Virginia is two years from the date of death, it is possible to extend that deadline under certain rules of procedure. However, it is usually in the family's best interests to begin working with a lawyer as soon as possible to preserve their rights and build the strongest possible case. The right attorneys can take on the legal and financial burden of bringing the case so the decedent's loved ones have time to process and grieve.
Disclaimer: The answer is intended to be for informational purposes only. It should not be relied on as legal advice, nor construed as a form of attorney-client relationship.
Other Answers By Robert A. Campbell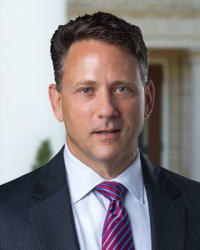 Given the difference in size and weight between a tractor-trailer and a passenger vehicle, when a motorist is …
Sponsored answer by Robert A. Campbell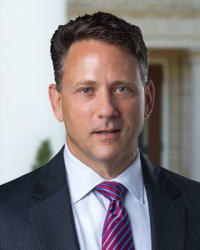 The workers' compensation system is designed to compensate workers for on-the-job injuries and related …
Sponsored answer by Robert A. Campbell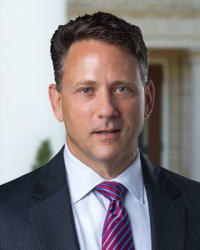 The short answer is: It depends. Each motor vehicle accident case is unique and will yield a unique result. …
Sponsored answer by Robert A. Campbell
Other Answers About Wrongful Death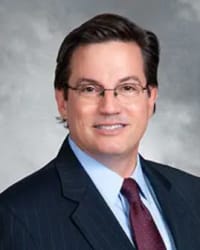 No lawsuit or amount of money could ever set things right for people who lose a loved one due to someone …
Sponsored answer by Andrew Lampros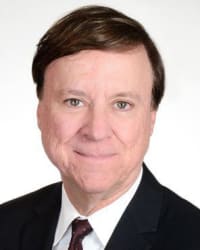 A wrongful death often shocks a family. When a life with so much promise is taken far too soon, the mix of …
Sponsored answer by George T. Bochanis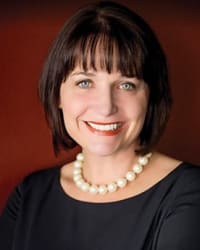 Nevada says a death is wrongful if it is caused by "the wrongful act" or "neglect" of …
Sponsored answer by Kari J. Hanratty
To: Robert A. Campbell
Super Lawyers: Potential Client Inquiry
Required fields are marked with an asterisk (*).
Disclaimer:
The information contained in this web site is intended to convey general information. It should not be construed as legal advice or opinion. It is not an offer to represent you, nor is it intended to create an attorney-client relationship. The use of the internet or this contact form for communication is not necessarily a secure environment. Contacting a lawyer or law firm email through this service will not create an attorney-client relationship, and information will not necessarily be treated as privileged or confidential.