How Do I File A Successful Whistleblower Complaint In Georgia?
Sponsored answer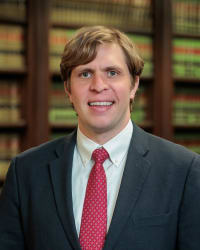 Contact me today
Answer
If you're thinking of reporting your company's fraud or wrongdoing to the government, it's natural to worry about the repercussions. If you haul off and file an unsuccessful whistleblower complaint, you're putting yourself out there. You're potentially exposing yourself to public scrutiny for something the government won't take seriously. As a result, before you file, you want to make sure your complaint has a good chance of succeeding.
There are two key components to filing successfully. First, you need to bring information to the government about significant fraud that it didn't already know about. Second, you need to file your complaint the right way. There are a lot of unique requirements for whistleblower complaints that people don't know about.
The Issue Of Materiality
The first thing to consider is whether your claim has some real meat on its bones. It's important to know whether your allegations are something the government is likely to care about. The term here is "materiality." This is important because in a qui tam case, the "qui tam" means you're bringing it on behalf of the government. While you might be the one to identify the wrongdoing, you're saying the government is the victim, and it's up to the government to decide if the case is worth its time.
For example, is your company selling something to the government or billing in a way that the government would feel it needs to pursue and correct? Suppose you work for a defense contractor that's supposed to be using American staplers, but you find out it's using Chinese staplers. That may technically be wrong or illegal, but it may not be worth the government's time to investigate the wrongdoing.
On the other hand, if your company is fulfilling a $3 billion defense contract with faulty components, that's something the government is more likely to want to address. That's a lot of money the government might not want invested in products that don't function correctly. Other problems might be more about human safety than money.
So, the first step in a successful qui tam whistleblower complaint is checking with an attorney to determine if it's likely to pass the standard of materiality.
Unique Filing Requirements
If you have a material complaint, the next thing is to make sure you file it correctly. Whistleblower cases function differently from most other cases, so even if you've filed a personal injury claim before, you'll still find things that are completely new to you.
The first step is to take your allegations to an experienced whistleblower attorney. Unlike many other cases, you cannot file a qui tam whistleblower case without an attorney, and it's really important to work with an attorney who understands how these cases work because there is a whole different set of procedures. Depending on how you file your claim, these procedures are based on statutes written by Congress into federal law or written into state law by the General Assembly in Georgia. These procedures have very detailed requirements.
Once you've contacted an attorney and explained all of your allegations of fraud, this lawyer is going to prepare the complaint. This is pretty standard for any type of lawsuit. But your lawyer is also going to prepare something called a disclosure statement, which is totally unique to a whistleblower case.
The disclosure statement is a summary of all the evidence you have. It should carefully detail the fraud you've uncovered, and it should include evidence that shows the fraud, as well as how that fraud breaks the law. This is important because the next step involves submitting the claim to the government for review.
After you and your attorney prepare the claim and disclosure statement, your attorney will take it to either the Georgia Attorney General's Office or the U.S. Attorney's Office for the appropriate district. There, your attorney will file the case under seal. Again, this is another way whistleblower suits are totally unique. For most lawsuits, as soon as they're filed, they're on the public docket. Anyone who goes to the courthouse or searches online can find the suit. However, False Claim Act or whistleblower lawsuits are unique in that you have to file them under seal. This means once they're filed, the only parties who get to know about the lawsuit are the court, the judge overseeing the case, the government and your lawyer.
Because you're filing this complaint on behalf of the government, the next step is for the government to investigate the matter. This can take months and, sometimes, years, but the government reviews your complaint to determine whether the allegations are credible and, if they're credible, how it should proceed. At the end of its investigation, it will decide whether to join, which basically means it takes over the case and litigates it. If the government decides not to join, it may allow your private attorney to handle the case instead.
All these unique requirements stress the importance of getting everything right on the front end. If you don't follow the steps exactly, the court can and probably will tell you your lawsuit isn't valid.
Is It Worth The Effort?
Despite the challenges presented by the standards for materiality and the unique procedural requirements, many people file qui tam whistleblower complaints. The main reason they file is because they want to stop companies from cheating the government and harming the public. There are also financial incentives, but the most successful cases tend to start with an actual desire to make things better.
The financial incentives are important because whistleblower cases can take a long time to resolve and because whistleblowers often face illegal retaliation at work. As a reward for your time, work and bravery, the government will offer you a share of whatever it recovers as a result of the complaint.
The exact amount varies, but if the government joins your complaint, you may receive between 15 and 25 percent of anything the government recovers. If the government allows your private attorney to proceed with the case on its behalf, you could win between 15 and 30 percent of the recovery. Generally, the case can proceed with your private attorney if the government believes your attorney is competent and can do just as good a job as the government could.
You might also win financial compensation if your employer retaliates against you for filing. Both the federal and state whistleblower laws have anti-retaliation provisions. If you get fired, demoted or shunted into a dusty corner after you report the wrongdoing, these anti-retaliation provisions allow you to challenge for things like back pay, front pay and a whole host of other damages. Some employees come to an attorney after they've already faced retaliation and file an anti-retaliation claim along with the whistleblower complaint. Others might not need to file one right away, but they can go back and add it to the complaint, if necessary.
The Early Steps Are Key
Ultimately, to file a successful whistleblower complaint, you want to work with an experienced attorney as soon as possible. Your attorney will help you determine early on whether the government may find your allegations material. You'll get the guidance you need to supply the right evidence and file correctly. You'll also be more likely to receive all the protections and rewards the law affords you.
Disclaimer:
The answer is intended to be for informational purposes only. It should not be relied on as legal advice, nor construed as a form of attorney-client relationship.
Contact me
Required fields are marked with an asterisk (*).
To:

Ramsey Prather
Super Lawyers:

Potential Client Inquiry