Do I Need A Will In Arizona?
Sponsored answer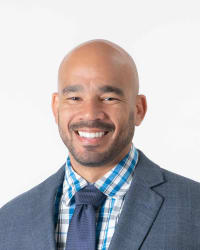 Contact me today
Answer
There are three main reasons that people in Arizona should have a will. You should have a will if you have minor children, if you don't want the state deciding how to distribute your belongings and if you want to make things easier for your family.
However, there are many times that a will is really a better starting point than final word. In many cases, you may also want to create a trust.
Think Of The Children
If you have minor children in Arizona, you want a will. It doesn't matter how old you are or how many assets you own. Your will can clarify your wishes for your children should anything happen to you.
No one likes to think about their demise, but parents should take some time to think about their children's futures. For example, what happens to children if a car accident takes away their parents? Without the guidance provided by a will, the state comes in and starts reviewing where to place the kids. Different relatives may disagree about whether they should be the guardians. The grown-ups may battle about what's best for the kids, and meanwhile the kids have to experience all of this. Their loss is already hard, and the uncertainty and conflict just makes it harder.
As a parent, you want to sit down and come up with a plan. Of course, you want to be there for your children, but if you can't, you at least want to ensure they get the care and comfort they deserve.
The State Doesn't Know Your Family
The second reason to write a will is to decide who should inherit your assets. If you don't have a will, the state decides where things go, and the state's plan is a one-size-fits-all deal. It divides the whole estate between your heirs, depending on their relationships with you, and some of the people you might want to inherit your assets, such as stepchildren, may get nothing.
Obviously, the state doesn't know your family as well as you do. It's not trying to limit family conflicts. And it's not aiming to distribute assets to those who will appreciate them most. These are the things you can do with a will.
A Sense Of Comfort
The third reason to have a will is that it can provide some level of closure to your family members. For a lot of people, it helps to be able to see and read the document that says what you wanted.
At a time of shock and confusion, the fact you have a will can help provide certainty, guidance and calm. To some degree, it can help ease the pain.
Sometimes A Will Is Only The Beginning
A lot of people think that a will is the same as a trust, but these are different documents. And even if you have a will, a trust is usually a superior tool for transferring wealth. Why? A will kicks in when you die, but a trust kicks in the moment you sign it. Therefore, it can provide multiple layers of protection for different situations.
For young parents who are just starting off and don't have a lot of assets, a will may be a good, satisfactory starting point. But the more complicated your assets and relationships become, the more helpful a trust can be. For someone who may be retired or who has a more diversified portfolio of investments, it's hard to understand why a trust wouldn't be the better vehicle.
Disclaimer:
The answer is intended to be for informational purposes only. It should not be relied on as legal advice, nor construed as a form of attorney-client relationship.
Other answers about Wills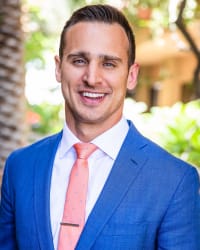 Nevada has rapidly become one of the most popular states for those seeking to protect assets, minimize tax liabilities and maximize inheritance to …Sponsored answer by Blake B. Johnson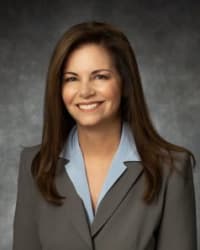 There is no standard cost to the probate process in Nevada, but families can get a far better sense of what to expect by knowing about the three main …Sponsored answer by Kim Boyer
Contact me
Required fields are marked with an asterisk (*).
To:

Andre L. Pennington
Super Lawyers:

Potential Client Inquiry