What If Someone Dies Without A Will In Las Vegas, Nevada?
Sponsored answer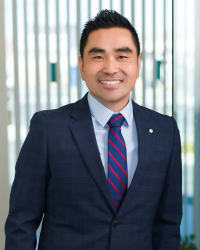 Contact me today
Answer
If you die without drafting a will, the state of Nevada determines how to distribute your assets to loved ones and others, including family members you did not consider as heirs. Likewise, if you are the sole guardian for minor children, the state decides who will be responsible for their future care.
Dying without a will – or "dying intestate" – means that your estate is subject to Nevada's inheritance laws, with some exceptions. In most cases, your assets go to your closest relatives, such as a spouse, children, parents or siblings. In rare instances, assets for people who die intestate without known relatives are absorbed into state coffers.
Assets That May Avoid Intestate Succession
In Nevada, intestate succession laws only affect assets that your will would have included. This is typically property in your name only. However, many valuable assets with properly named beneficiaries or transfer-on-death designations avoid this process, and may include:
Life insurance policies
Retirement funds, such as IRAs, 401(k)s and others
Property included in a living trust
Bank accounts
Securities
Real estate (in some instances)
Vehicles
Property owned in joint tenancy or as community property with the right of survivorship
These assets bypass inheritance laws and probate with or without a will.
How Does A Will Protect My Family And Me?
Drafting a will is arguably one of the most important things you can do to protect yourself and future generations. Here are some of the most significant benefits:
Distributing your estate according to your wishes
Determining who will raise minor children in your absence
Avoiding a lengthy probate process
Choosing someone you trust to administer your estate
Designating gifts and donations to cherished people and organizations
Protecting vulnerable family members
Minimizing potential conflict among loved ones
Understandably, many people are uncomfortable talking about death, while others think wills are for older people to consider. However, those who take action while still healthy find relief knowing estate planning protects their family during what will be an emotionally devastating time.
Understanding Nevada's Probate Process
Whether you die with a will or not, your assets will most likely have to go through a lengthy and expensive probate court procedure to distribute them to your heirs. Under intestate succession, this is known as estate administration.
Estates can skip this process if they are valued at less than $25,000 and no real estate holdings are involved. Anything above that must go through probate or estate administration. However, some proactive planning in creating a trust can help your heirs avoid probate and protect their privacy.
What Is Involved In Drafting A Will?
In Nevada, any person of sound mind at least 18 years old can make a will. According to state requirements, it must be in writing and signed by you and two competent witnesses, who cannot be beneficiaries. The state also accepts handwritten or electronic wills that comply with state laws.
The bottom line is that you are much better off having a will than not having one. Some people worry about the cost. The experienced attorneys at our firm can help you draft a will starting at $500. Also, we can recommend advanced estate planning techniques that can save money for you and your heirs in the long run.
Don't let the state of Nevada dictate where your assets go when you die. Taking control of your estate now and determining who will receive your property later not only helps your family cope with their loss but also provides welcome relief for you long before that time comes.
Disclaimer:
The answer is intended to be for informational purposes only. It should not be relied on as legal advice, nor construed as a form of attorney-client relationship.
Other answers about wills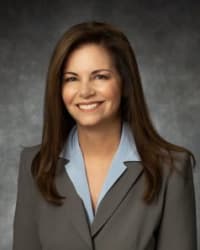 There is no standard cost to the probate process in Nevada, but families can get a far better sense of what to expect by knowing about the three main …Sponsored answer by Kim Boyer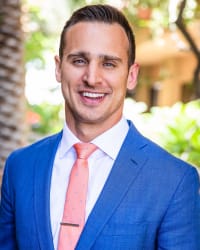 Nevada has rapidly become one of the most popular states for those seeking to protect assets, minimize tax liabilities and maximize inheritance to …Sponsored answer by Blake B. Johnson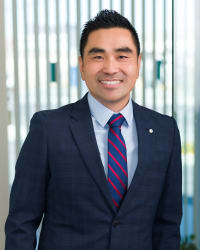 If you die without drafting a will, the state of Nevada determines how to distribute your assets to loved ones and others, including family members …Sponsored answer by John Park
Contact me
Required fields are marked with an asterisk (*).
To:

John Park
Super Lawyers:

Potential Client Inquiry