Question
How Should I Respond To False Allegations Of A Sex Crime In Wisconsin?
Sponsored Answer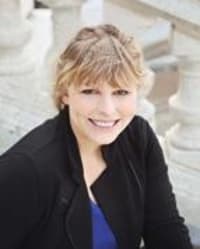 Answer
False allegations of a sex crime can be incredibly damaging to your reputation and emotionally difficult to come to terms with. Unfortunately, false reports do happen and there are several scenarios that can lead to incorrect allegations. If you've been falsely charged, gather as much evidence as possible to support your story, and contact a legal representative who can advocate for your rights. You won't be able to negotiate or convince the plaintiff they're wrong, so be prepared to defend yourself in court, if necessary.
False sex crime allegations can happen in instances where both people were heavily intoxicated during the event. When this happens, the circumstances may become foggy, skewed or just remain unknown. Similarly, there can be ambiguous expectations when it comes to single-night sexual experiences and miscommunications may happen. Sometimes, false allegations are made as a way to take revenge on the ending of a relationship or if one party feels resentful.
Regardless of why a false allegation was made, it can still have a severely negative impact on your life and affect your relationships for years in the future.
What To Do When You've Been Charged
After an allegation has been made, it's important to preserve evidence of your side of the story. Take screenshots of any text messages, social media posts or pictures that support you and if possible, try to order your phone records to help prove you weren't where your accuser says you were. However, it's important not to post any information on social media, including apps such as Snapchat that you may believe to be private. An attorney can help you collect evidence and create a strong defense specific to your situation.
Consent Laws In Wisconsin
If you believed the experience was consensual, write down everything you can remember about the event, especially if drinking was involved. Under Wisconsin law, consent is considered words or overt actions expressed by an individual capable of agreeing to proceed with sexual intercourse or sexual contact. This means that alcohol could impact a person's ability to agree to sexual actions, so it's important to understand the legal standards for consent.
Understand Your Rights
If you've been charged with a sex crime, it's important to remember that you have the right to remain silent and you should give as little information about yourself and your situation as possible, until you have a legal representative. Every conversation you have with a police officer or the other party's lawyer could incriminate you, even if you did nothing wrong. Once allegations have been brought against you, there's nothing you can do to negotiate your way out of the situation. Even if a conversation with the police seems casual, you can tell that you refuse to speak until your lawyer is present.
False sex allegations can carry huge social, psychological and emotional consequences but you can defend yourself and protect your future.
Disclaimer: The answer is intended to be for informational purposes only. It should not be relied on as legal advice, nor construed as a form of attorney-client relationship.
Other Answers About Sex Offenses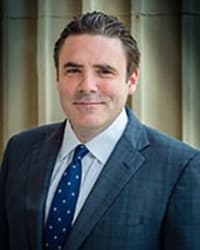 If you or someone you love ever stands accused of a sex crime, it is critical that you find a strong, reliable …
Sponsored answer by Evan Kelly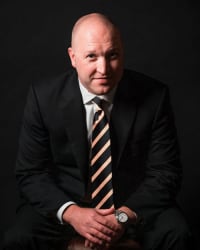 A sex crime conviction resulting from an unfounded or false accusation can lead to crushing lifelong consequences. …
Sponsored answer by Jonathan W. McConnell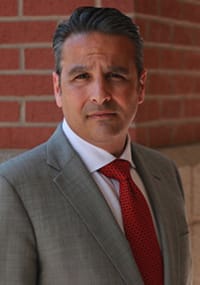 Being accused of a sex crime can destroy your life. Even false allegations can threaten a person's …
Sponsored answer by Michael Spano
To: Jessa Nicholson Goetz
Super Lawyers: Potential Client Inquiry
Required fields are marked with an asterisk (*).
Disclaimer:
The information contained in this web site is intended to convey general information. It should not be construed as legal advice or opinion. It is not an offer to represent you, nor is it intended to create an attorney-client relationship. The use of the internet or this contact form for communication is not necessarily a secure environment. Contacting a lawyer or law firm email through this service will not create an attorney-client relationship, and information will not necessarily be treated as privileged or confidential.