I Was Hurt At Work In Connecticut; What Do I Do?
Sponsored answer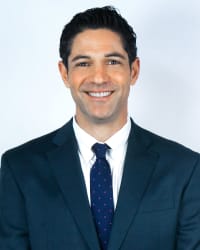 Contact me today
Answer
A job injury often brings two sources of financial stress: medical bills coming in and no consistent income to cover them. Experiencing this stress while recovering from an injury often makes workers pursue workers' compensation. Some may stray from this method, fearing that it entails "suing" their boss, but that is certainly far from the truth.
The first pressing matters in an on-the-job injury are seeking medical attention and reporting the injury to one's employer. After a work injury occurs, there is a one-year statute of limitations for filing a workers' comp claim. The insurer then has 28 days to issue a denial.
Workers' compensation cases are most effective when the worker reports the injury in a timely and thorough manner. Typically, the longer the worker waits to begin the process, the more difficult their case can become. That's not to say a workers' comp case will otherwise be without complication, as an employer's insurance may contest the worker's claim. But by acting quickly and documenting the process along the way, a worker can fortify their case. This fortification can help if a worker also opts for the advocacy of a qualified legal professional.
The next step is to be thorough. Workers can benefit from detailing the circumstances of their injuries and the injuries themselves. Those details include identifying any witnesses to the injury. When the injuries themselves are called into question during medical treatment, workers can benefit from speaking with specificity. Making general statements about pain or downplaying an injury can reduce the strength of a case. Without accurate and specific details, an insurance company can use a worker's words to contest the case.
Additionally, the employer may try to provide support, but there is often a catch. In these cases, an employer is often trying to serve their best interests as well as the interests of the company. Connecticut workers have the right to see their own doctor for an injury diagnosis, but employers may try to push an injured worker to see a company verified doctor. The doctor, like the employer, is often not there to advocate for the injured worker and may try to downplay the diagnosis.
When a worker is facing the two sources of financial stress, workers' comp can offer benefits that allow that worker to focus on recovery. This includes:
Weekly nontaxable check that can be equal to 66% of regular pay
Qualified contemporaneous medical service
Acting fast and being thorough in a workers' comp claim can provide a solid foundation for seeking those benefits. Whether complications arise or not, reaching out to legal representation can provide an injured worker with a greater sense of security. And, with tight finances likely affecting one's family, making a case as strong as it can be can make all the difference.
Disclaimer:
The answer is intended to be for informational purposes only. It should not be relied on as legal advice, nor construed as a form of attorney-client relationship.
Other answers about Workers' Compensation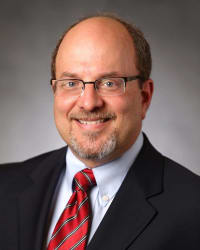 You need a lawyer because Minnesota's workers' compensation process is complicated. Private insurance companies administer claims and do …Sponsored answer by Mark J. Freeman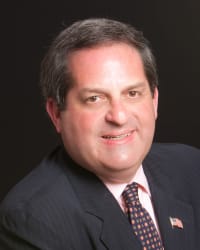 In Florida, Worker's compensation medical benefits are to be provided to allow you to recover from your work related injury. If you have a …Sponsored answer by Barry A. Stein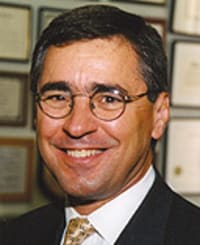 When you suffer an injury at work, your financial picture can become cloudy. With uncertainty about your ability to work again and bills piling up, …Sponsored answer by Donald A. Caminiti
Contact me
Required fields are marked with an asterisk (*).
To:

Michael J. Rosnick
Super Lawyers:

Potential Client Inquiry