Do I need a lawyer for worker's compensation case in Florida?
Sponsored answer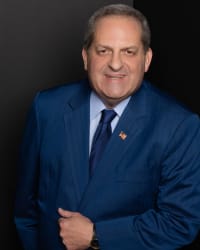 Contact me today
Answer
Yes because there are two benefits, and only two benefits, which you receive in a workers' compensation case.
You get medical expenses that are related to your injuries AND you get lost wages to the extent you cannot perform your regular duties.
Payments for lost wages in workers' compensation will not start until you have lost 2 full weeks of work and then you only get paid for 1 week.
The amounts to be paid are based on 2/3 of your average weekly wage for the 13 weeks prior to the accident up to a statutory maximum comp rate based on the year of your accident.
The insurance company or self-insured employer is attempting to minimize the benefits that they have to pay. They are your adversaries in this system.
Oftentimes a nurse case manager is hired to specifically intervene in the medical care and bring it to conclusion as soon as possible.
You are NEVER entitled to receive any personal injury type benefits, such as pain and suffering, mental anguish, or anything for the permanent nature of your injuries.
The sooner you act to protect yourself the sooner your appropriate benefits can be started and you can be on the road to recovery.
Because of all this you need an attorney to assist in maximizing the benefits that you can get.
En Español
¿Necesito un abogado para un caso de Compensación al Trabajador del Estado de la Florida?
Sí, porque sólo existen dos beneficios que usted recibe en un caso de Compensación al Trabajador: Usted obtiene los gastos médicos que están relacionados con sus lesiones Y TAMBIEN obtiene los salarios que no recibió por estar imposibilitado de ejercer sus funciones regulares.
Los pagos de los salarios perdidos por medio de la Compensación al Trabajador no empezarán hasta que haya perdido 2 semanas completas de trabajo, y sólo se le paga por 1 semana.
Los importes a pagar se basan en 2/3 partes de su salario semanal promedio durante las 13 semanas anteriores al accidente, hasta una tasa legal compensatoria máxima basada en el año de su accidente.
La compañía de seguros, o el empleador asegurado por su cuenta, está tratando de reducir al mínimo los beneficios que tienen que pagar. Ellos son sus adversarios en este sistema. Muchas veces, un enfermero es contratado para intervenir específicamente en la atención médica y hacer que el caso se resuelva tan pronto como sea posible.
Usted NUNCA tiene derecho a recibir beneficios de tipo de lesiones personales, como dolor y sufrimiento, angustia mental, o cualquier otro por el carácter permanente de sus lesiones.
Tan pronto como Usted intervenga para protegerse, podría empezar a recibir los beneficios que le correspondan, y estará en camino a su recuperación.
Por todo ello, necesita un Abogado que le ayude a maximizar los beneficios que se puedan obtener en su caso.
em Português
Eu preciso de um advogado para um processo de Compensação ao Trabalhador (Workers' Compensation) do Estado da Flórida?
Sim, porque somente existem dois benefícios que você pode receber através de um processo de Compensação ao Trabalhador: Você poderá obter compensação pelos gastos médicos relacionados aos ferimentos que tenha sofrido, e também poderá obter compensação pelo salário que deixou de receber por estar impossibilitado de exercer suas funções regulares.
Os pagamentos por salários perdidos através do processo de Compensação ao Trabalhador não se iniciarão até que você tenha perdido duas semanas completas de trabalho, e somente lhe pagam por uma semana.
O montante a ser pago é calculado com base em dois terços do seu salario semanal médio durante as 13 semanas anteriores ao acidente, até o montante compensatório legal máximo estipulado para o ano em que ocorreu o seu acidente.
A companhia de seguros, ou o empregador com seguro próprio, estarão tratando de reduzir os benefícios que tenham que pagar a você o mais possível. Eles são seus adversários neste processo. Muitas vezes, um enfermeiro é contratado para intervir especificamente na atenção médica, para fazer com que o seu caso se resolva o mais rapidamente possível.
Você NUNCA tem direito a receber outros benefícios, tais como por lesões pessoais, dolosas, por sofrimento, angústia mental, ou quaisquer outros, mesmo por lesões de caráter permanente.
O quanto antes você agir para se proteger, mais rapidamente poderá começar a receber os benefícios que lhe correspondam, e estar a caminho da sua recuperação.
Por tudo isto, você necessita de um advogado que lhe auxilie a maximizar os benefícios que possa obter no seu caso.
Disclaimer:
The answer is intended to be for informational purposes only. It should not be relied on as legal advice, nor construed as a form of attorney-client relationship.
Other answers about Workers' Compensation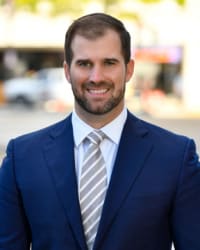 First and foremost, Louisiana law says that you cannot be fired for filing a workers' compensation claim. This is very important. Also, your …Sponsored answer by Vincent P. Scallan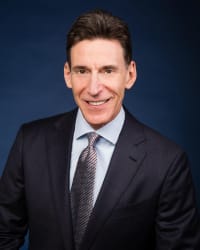 No, your employer does not have to provide you with employment after you are released by your doctor.  However, if your doctor releases you to …Sponsored answer by Arnold G. Rubin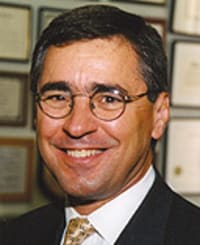 When you suffer an injury at work, your financial picture can become cloudy. With uncertainty about your ability to work again and bills piling up, …Sponsored answer by Donald A. Caminiti
Contact me
Required fields are marked with an asterisk (*).
To:

Barry A. Stein
Super Lawyers:

Potential Client Inquiry