What types of workers' compensation benefits are available in Louisiana?
Sponsored answer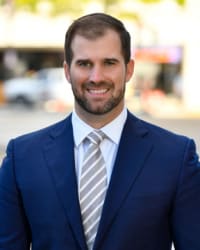 Contact me today
Answer
First and foremost, Louisiana law says that you cannot be fired for filing a workers' compensation claim. This is very important. Also, your employer is obligated by law to provide medical and wage-replacement benefits, regardless of who was at fault for the work injury. That means you are entitled to workers' compensation benefits even if you made a mistake at work that resulted in your injury.
These are the benefits your employer is obligated to provide:
Medical benefits
Lost wage benefits
Vocational rehabilitation benefits
Death benefits 
Medical Benefits 
Medical benefits include any doctor visits, hospital or emergency room visits, surgeries, MRIs, X-rays, lab tests, prescription medications, or physical therapy you may need.
Medical benefits also include compensation for mileage (your trips to and from for your medical appointments).
You are entitled to workers' comp medical benefits for as long as you need them for your injury. 
Lost Wage Benefits 
If your doctor says you can't work for more than two weeks, you are entitled to 2/3 of your average weekly wage. You should get this benefit every week for as long as you cannot work because of your injury. This benefit is calculated based on your average weekly wage for the four weeks prior to the injury. This benefit is also subject to a cap, depending on how much you earn. Talk with me as soon as you can if you have questions about your wage benefits, which may include:
Temporary Total Disability (TTD) benefits: These benefits provide 2/3 of your average weekly wage until your treating physician says you can return to work.
Supplemental Earnings Benefits (SEBs): These benefits are available if you can go back to work after suffering an injury but have certain restrictions that prevent you from earning at least 90% of what you were earning before.
Permanent Partial Disability (PPD) benefits: These benefits compensate an injured employee for disfigurement, scarring or loss of a body part. You may be entitled to this benefit even if you do not miss any work. Louisiana law calculates the amount of benefits for specific types of disfigurement or amputation.
Permanent Total Disability (PTD) benefits: These benefits are for workers whose injuries have resulted in permanent and total disability. If you are eligible for these benefits, you are entitled to 2/3 of your average weekly wage indefinitely. You may also ask your lawyer about receiving a lump-sum payment. Important: before accepting a lump-sum payment, it is crucial that you have an experienced workers' compensation attorney review your case to calculate the short- and long-term costs of your injury.
Vocational Rehabilitation Services: These benefits help injured workers identify and locate job opportunities that match the worker's abilities, education level and training. Note: be careful about how and when you start rehabilitation services. Insurance companies often use this benefit to establish a reason to terminate the injured worker's lost wage benefits. Be sure to talk with an experienced workers' compensation attorney about getting all the workers' comp benefits you need and deserve. 
Death Benefits
If an employee dies due to a work injury or illness, the employee's family may be entitled to workers' compensation death benefits. These may include lost wages.
Typically, a claim for death benefits must be made within two years of the deceased worker's last medical treatment for the injury or illness. Death benefits may also include compensation for burial expenses. 
How can a workers' compensation attorney help? 
Vincent P. Scallan Law, LLC, can help you:
Get the timely benefits you need
Get the approved medical treatment you need
Seek penalties and attorneys' fees against the employer if the employer delays or fails to provide your benefits 
In general, I fight to protect my clients' rights and interests, including access to health care and wage-replacement benefits through Louisiana workers' compensation.
Disclaimer:
The answer is intended to be for informational purposes only. It should not be relied on as legal advice, nor construed as a form of attorney-client relationship.
Other answers about Workers' Compensation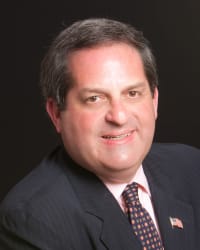 In Florida, all workers' compensation cases begin by asking your employer for medical care for an accident-related injury. If a physician appointment …Sponsored answer by Barry A. Stein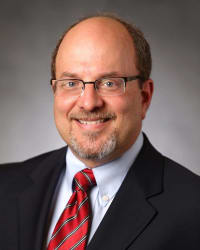 You need a lawyer because Minnesota's workers' compensation process is complicated. Private insurance companies administer claims and do …Sponsored answer by Mark J. Freeman
A job injury often brings two sources of financial stress: medical bills coming in and no consistent income to cover them. Experiencing this stress …Sponsored answer by Michael J. Rosnick
Contact me
Required fields are marked with an asterisk (*).
To:

Vincent P. Scallan
Super Lawyers:

Potential Client Inquiry