How Can A Lawyer Help Me Obtain Workers' Compensation Benefits In Massachusetts?
Sponsored answer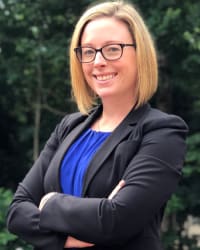 Contact me today
Answer
People who suffer work-related injuries in Massachusetts may question if they need a lawyer's help to file for workers' compensation. The law does not require that you work with one, but if you don't, you may not get all the benefits to which you're entitled. There are four main ways an attorney can help your workers' compensation claim:
Making sure your claim is filed correctly
Ensuring that the insurance company is paying you the correct compensation rate
Providing for your reasonable, necessary and related medical treatments
Reaching a settlement
Importantly, workers' compensation attorneys in Massachusetts are paid on a contingent fee basis. There are no out-of-pocket expenses for attorney's fees. If we file a claim against the Insurer and win at Conference, the Insurer pays us a fee.
Filing Correctly
Your workers' compensation claim starts the moment your injury occurs. Before you can file, two steps need to be taken: 
Report your injury to your employer, and
Seek medical treatment.
However, once you take these steps, you may find yourself in the same position as many other workers before you: lost and confused. It's common for injured workers to find themselves overwhelmed by the workers' compensation process.
It is important to hire an attorney that concentrates on the area of workers' compensation to help advise you and represent you. Additionally, Massachusetts workers' compensation is a highly detailed and nuanced part of the law. Experience with the Workers' Compensation Act is important and can make all the difference.
Dealing With The Insurance Company
Insurance companies may begin to pay injured workers benefits voluntarily from the outset, but Massachusetts has a 180-day "pay without prejudice" period. During this time, the insurance company can pay weekly benefits and medical treatment without accepting liability, and it can terminate benefits at any time with a seven-day notice.
This results in injured workers who find themselves unable to return to work, and without weekly benefit checks. On the other hand, if you hired an attorney from the outset, you could have a Claim ready to file the day you receive notice.
An attorney can also help make sure your payments are correct. In Massachusetts, you are entitled to a portion of your wages:
60% of your average weekly wages for the time you are totally disabled from work
A maximum of 45% of your benefits if you are partially disabled from work
Providing For Medical Treatment And Lasting Damage
Workers' compensation covers not only weekly wages but also reasonable, necessary and related medical treatments.
You have the right to choose which doctor you treat with, as long as they accept workers' compensation rates. Regular treatment is important, as are the disability notes you should receive for all the dates your doctor deems you disabled. Simply getting the treatment isn't enough; you want to obtain current out-of-work notes as well, just in case you need your attorney to step in and file a Claim.
You may also be entitled to additional benefits for damages. Your workers' compensation may cover any resulting:
Scarring,
Disfigurement, or
Loss of function.
Even insurance companies that voluntarily pay weekly wages rarely reach out to pay for these additional benefits, and an attorney's guidance is often critical. For things like scarring, you need to wait six months after the injury before you can have the scar evaluated for compensation. You may be entitled to scarring benefits in cases where you never miss a day from work.
Negotiating Settlement
If you are unable to return to work, then we can send a demand to the Insurer to try to settle your case for a lump sum of money. Your settlement is based on your projected future disability.
An Attorney Can Only Add Value
Because workers' compensation attorneys work on a contingent fee basis, you don't have to pay out-of-pocket expenses. Money will never exchange hands between you and your attorney. Typically, workers who hire attorneys end up in a far better position than if they had attempted to navigate the process on their own.
Disclaimer:
The answer is intended to be for informational purposes only. It should not be relied on as legal advice, nor construed as a form of attorney-client relationship.
Other answers about Workers' Compensation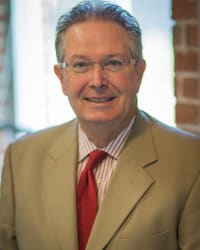 The Ohio Bureau of Workers' Compensation (OBWC) is generally the governing body through which most injured workers in Ohio are paid benefits while …Sponsored answer by Philip J. Fulton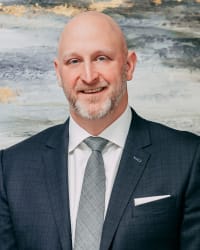 Fortunately, if you have a valid workers' compensation case, you are entitled to benefits. Your current job status does not matter.Unfortunately, …Sponsored answer by T. Andrew Miller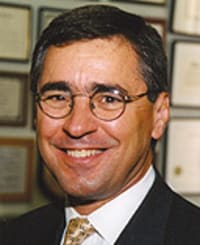 When you suffer an injury at work, your financial picture can become cloudy. With uncertainty about your ability to work again and bills piling up, …Sponsored answer by Donald A. Caminiti
Contact me
Required fields are marked with an asterisk (*).
To:

Michele Eileen Norton
Super Lawyers:

Potential Client Inquiry