Why Do I Need A Lawyer For A Workers' Comp Claim In Minnesota?
Sponsored answer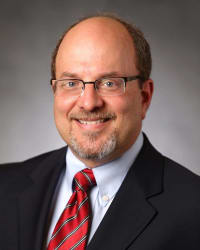 Contact me today
Answer
You need a lawyer because Minnesota's workers' compensation process is complicated. Private insurance companies administer claims and do everything possible to deny, delay or minimize benefits. They do this for a living.
A lawyer can help navigate the process, ensure that you meet all the requirements for filing and be your advocate when insurers don't want to pay or approve your claim but pay fewer benefits than your condition deserves.
Benefits Available Under Workers' Compensation Insurance
All Minnesota employers are required to have workers' compensation. Most companies purchase coverage from private insurers, while some larger companies are "self-insured." Employees with work-related injuries or illnesses or their families may be eligible for this compensation:
Medical expenses for all treatment related to the injury or illness, including mileage to and from medical appointments.
Disability payments for total loss of income amounting to two-thirds of your regular weekly pay.
Disability payments for partial loss of income. If you return to work earning less than you were making at the time of the injury, you get paid two-thirds of the difference between what you were making at the time of the injury and what you are making following the injury.
Assistance for returning to work, including job training expenses.
Disability payments to compensate for permanent impairments caused by the injury.
Death benefits, including reimbursement for funeral expenses and payments to survivors if you die from work-related injuries.
Under the workers' compensation system, you generally give up the right to sue your employer to receive guaranteed compensation for a covered workplace injury or illness. A knowledgeable attorney protects the rights of the injured worker and helps resolve disputes when they arise. We do that by helping you file your claim, dealing with the insurance company, calculating lost wages and other costs related to your condition, and appealing denied claims.
Most Common Workers' Comp Injuries
Workplace safety advocates say millions of workers are injured on the job each year. The most common workers' comp claims are for:
Back injuries
Head injuries
Arm injuries
Shoulder injuries
Leg injuries
Repetitive stress injuries
Hearing loss
Construction site injuries
Warehouse accidents
Industrial accidents
Occupational diseases
Injuries involving preexisting conditions may be covered if your job aggravates your condition. Also, Minnesota's legislature amended state workers' comp laws to include post-traumatic stress disorder (PTSD). Other psychological injuries and disorders can be covered if they relate to physical injuries suffered at work.
Filing A Workers' Comp Claim
Time is of the essence for reporting a workplace injury, both for your health and your workers' comp case. A claim can be denied if reported later than 14 days after the injury. While Minnesota allows workers up to 180 days to file a claim, this is the exception and not the rule. Injured workers should always report the injury within 14 days.
While exceptions exist, it is advisable to seek prompt legal advice to see if you qualify for one of those exceptions. If the insurance company denies your claim, you have a minimum of three years to appeal the decision to the Minnesota Department of Labor and Industry. Successful appeals can result in benefits paid retroactively to the time of the injury.
Getting Medical Treatment Should Be The Priority
Receiving swift treatment for an injury may be the difference between a quick recovery and an extended period away from work. Symptoms may be delayed for hours, days or weeks for some severe or potentially fatal conditions. It's crucial to report the injury and be checked out by your doctor immediately when you suffer any type of injury, regardless of the severity. Your employer cannot require you to treat with their doctor.
After filing a claim, the insurance company may ask you to take an independent medical exam or IME. Be aware that these exams are usually anything but "independent" as they typically involve physicians who favor insurance companies. Minnesota law allows you to choose your own doctor to assess your condition. However, the insurer is entitled to have you evaluated by their doctor, so refusing to attend one of these examinations could result in a denial.
Once your condition is diagnosed, it is vitally important to your physical and financial well-being that you follow your doctor's recommended treatment plan to a "T."
Can I Afford A Lawyer?
One of the things we hear the most from prospective clients is that they don't contact an attorney because they're worried about paying for legal advice. However, you will never pay any money out of pocket for a lawyer's help in a workers' compensation case.
Attorney fees are regulated by the state of Minnesota and are paid out of proceeds from the insurance company. You will not have to write a check to your lawyer over a workers' comp claim. What's more, we offer free consultations to assess your case. Sometimes, a claim is straightforward and may not require an attorney's help.
Knowledgeable lawyers understand insurance company tactics to deny, delay or minimize benefits. Remember, they are not on your side; their goal is to protect their bottom line. In many cases, guidance from an experienced workers' compensation lawyer from the outset of your injury claim can bring peace of mind and prevent avoidable mistakes, so crucial and deserved benefits begin as soon as possible.
Disclaimer:
The answer is intended to be for informational purposes only. It should not be relied on as legal advice, nor construed as a form of attorney-client relationship.
Other answers about workers' compensation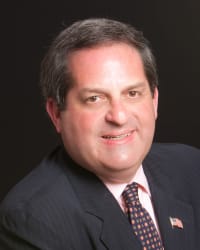 In Florida, all workers' compensation cases begin by asking your employer for medical care for an accident-related injury. If a physician appointment …Sponsored answer by Barry A. Stein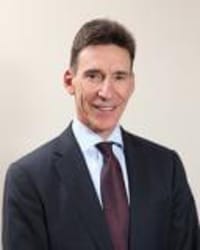 No, your employer does not have to provide you with employment after you are released by your doctor.  However, if your doctor releases you to …Sponsored answer by Arnold G. Rubin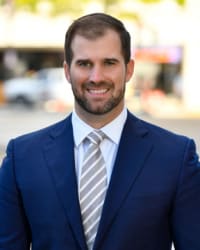 First and foremost, Louisiana law says that you cannot be fired for filing a workers' compensation claim. This is very important. Also, your …Sponsored answer by Vincent P. Scallan
Contact me
Required fields are marked with an asterisk (*).
To:

Mark J. Freeman
Super Lawyers:

Potential Client Inquiry