Should I Sue My Employer After An Injury In New York?
Sponsored answer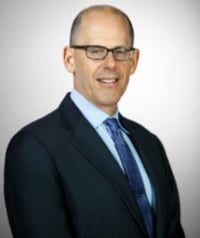 Contact me today
Answer
Can I Sue My Employer After An Injury In New York?
After a workplace injury, most employees are limited to compensation available through the workers' compensation system. In most cases, workers' comp is the "exclusive remedy" for workplace injuries. Employers pay into their workers' compensation insurance to cover injured workers' expenses, and in turn they are immune from injury lawsuits.
As with most legal questions, however, the answer is a bit more complicated than that. There are many exceptions and caveats that affect whether an injured worker can pursue a personal injury lawsuit against an employer.
On this page, we'll explore this topic in depth and break down the specifics of work injury lawsuits in New York, including:
Differences between workers' compensation and personal injury claims
Can I sue if I've collected workers' compensation benefits?
What if a third party caused the injury?
Maximizing compensation with global settlements
Can my boss fire me for filing a lawsuit?
Do I need a workers' comp lawyer or a personal injury lawyer?
Keep reading to learn more.
Workers' Compensation Vs. Personal Injury
First, it helps to understand the difference between workers' compensation benefits and personal injury compensation.
Workers' compensation is administered by the state of New York. Employers pay into workers' compensation insurance, which covers certain expenses for workers who are hurt in the course of their employment. Typically, workers' compensation benefits are calculated as a percentage of the worker's wages. Benefits may include:
Weekly wage benefits
Reimbursement for medical care related to the injury
Supplemental income
Funeral expenses in the event of a fatal injury
Death benefits for surviving dependents
Additional union benefits
A personal injury claim, on the other hand, requires an injured worker to file a lawsuit. Lawsuits are less predictable than the workers' compensation process, but they can allow a worker to seek additional compensation. For example, a personal injury claim may include a claim for punitive damages, which are meant to punish the party that caused the accident and discourage similar behavior in the future.
Below, we'll go into more depth about who can file a personal injury claim in addition to workers' compensation.
Can I Sue If I've Gotten Workers' Comp?
In most work injury cases, workers' compensation is the sole remedy available. In New York, the workers' compensation system serves as an alternative to a lawsuit against your employer. Most of the time, this serves both employees and employers. Litigation can take years and it is often stressful and unpredictable. Workers' compensation claims are typically more predictable and most employees will begin receiving benefits right away. This is important when an employee is missing work and not receiving regular wages.
However, sometimes a lawsuit can generate compensation that would not be available under workers' comp. For example, pain and suffering are not accounted for in workers' compensation benefits.
It is possible to pursue a personal injury lawsuit and a workers' compensation claim for the same injury in some cases. For example, you may be able to file a lawsuit if:
Your employer caused the injury intentionally – These injuries are rare, but they still happen. To bring a claim for intentional harm, your employer must have acted with the express intent of hurting you. Negligence, no matter how egregious, is not sufficient to bring a lawsuit against your employer. Each state has a different standard for determining what counts as intentional harm, so it is important to discuss the details of your case with your attorney.
Your employer is not adequately insured – In New York, employers must carry workers' compensation insurance to cover employees in the event of an injury. If your employer has insufficient workers' comp insurance or none at all, you may be able to file a lawsuit to recover the damages that would normally be covered by workers' compensation.
Some people believe that workers can sue as a "backup" to workers' compensation if their claim for benefits is denied. That is not the case. There is a separate appeals process in the workers' comp system for denied claims.
Third-Party Work Injury Lawsuits
Sometimes a third party (someone who is not your employer) contributes to an injury – and they may be legally responsible for the resulting damages. A third party is any person or entity that is not your employer, but is involved in your accident or injury. Third parties in work injury claims may include:
Construction contractors
Equipment manufacturers
Manufacturers of toxic substances
Maintenance workers or installation techs
Motorists who cause accidents
Property owners
Under personal injury laws, negligent parties that cause injury may be sued for damages. So when you are injured on the job, do you collect workers' compensation, do you pursue compensation from the responsible party – or both?
It is possible to bring a personal injury lawsuit against the person or entity who caused your injury while you are collecting workers' compensation benefits. However, it is important to do so carefully to avoid costly complications. Keep reading to learn more about managing multiple claims.
Maximizing Compensation After A Work Injury 
Workers' compensation claims and personal injury lawsuits are handled in different courts with different rules. However, New York law does make some connections between the two.
To prevent "double-dipping" and excessive injury awards, the law requires that the recipient of a personal injury settlement pay two-thirds of their workers' compensation benefits back to the insurer. That can put a significant dent in the total compensation you can recover and keep. 
Fortunately, the right lawyer can often negotiate that amount. We often use a Section 32 global settlement, which allows an injured worker to close out their workers' compensation case in exchange for a lump-sum settlement. These are called "global" settlements because they settle both cases with one agreement. As part of these settlements, the insurance company will often give up some (or all) of the compensation it would normally take from the personal injury award.
What does this mean? It means more money in your pocket for medical bills, everyday expenses and rebuilding your life. For example, we recently used a Section 32 settlement to increase our client's total compensation by more than $85,000. Whether a worker's injuries are moderate or life-altering, we believe everyone deserves the maximum compensation possible after being hurt on the job. 
Can My Boss Fire Me For Suing After An Injury?
Under New York and federal employment laws, employers are generally not allowed to retaliate against employees who file lawsuits in good faith. It is also against the law to fire an employee because of an injury or disability without making reasonable accommodations under the Americans with Disabilities Act (ADA).
However, what is written into law is not always practiced by employers. Your boss may try to terminate your employment because you are injured or because you are filing a lawsuit. Often, employers will name another reason for the discipline or termination, such as performance, but workers generally know when they are being retaliated against. In other cases, employers will not terminate the employee directly, but will create intolerable working conditions that essentially force the worker to quit.
If your employer fires you because of an injury, workers' compensation claim or injury lawsuit, it is important to seek legal advice right away – ideally from an attorney with significant experience in both workers' comp and employment law.
Should I Hire A Workers' Comp Lawyer Or A Personal Injury Lawyer?
As discussed above, it is possible to combine a workers' compensation claim with a personal injury claim to maximize your compensation. This requires a working knowledge of both New York's workers' compensation system and personal injury laws. Failing to coordinate the claims properly can result in lower compensation or even compromise the validity of your claims.
To avoid pitfalls and get the best result possible, some people work with both a workers' compensation attorney and a personal injury lawyer. However, it is easier and more efficient to work with an advocate who is skilled in both areas of the law. When meeting with an attorney, ask if they have experience handling cases that involve both workers' compensation and personal injury claims. As the lead attorney at The Klein Law Group, P.C., in New York, I have taught hundreds of classes about the connection between workers' compensation and personal injury claims.
Related Questions
What's the difference between personal injury and workers' compensation?
Do I need money to file a lawsuit after a work injury?
Proceed With Caution – And The Right Team
In injury cases involving both workers' compensation and personal injury claims, it is essential to coordinate those claims to avoid conflicts and maximize the compensation available to you. Choosing the right lawyer can make a tremendous difference in the amount of compensation you receive.
Many workers' compensation attorneys know how to process claims for benefits quickly and accurately. However, some fail to see the potential for additional compensation when a case involves a negligent employer or third party. If you are seeking legal help after an on-the-job injury, be sure to ask your workers' comp lawyer if they will explore additional avenues for compensation.
Disclaimer:
The answer is intended to be for informational purposes only. It should not be relied on as legal advice, nor construed as a form of attorney-client relationship.
Other answers about workers' compensation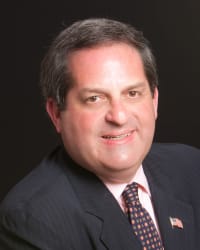 In Florida, Worker's compensation medical benefits are to be provided to allow you to recover from your work related injury. If you have a …Sponsored answer by Barry A. Stein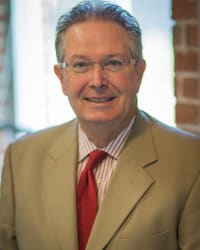 The Ohio Bureau of Workers' Compensation (OBWC) is generally the governing body through which most injured workers in Ohio are paid benefits while …Sponsored answer by Philip J. Fulton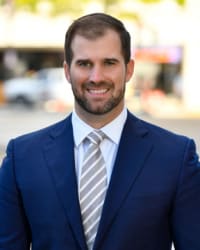 First and foremost, Louisiana law says that you cannot be fired for filing a workers' compensation claim. This is very important. Also, your …Sponsored answer by Vincent P. Scallan
Contact me
Required fields are marked with an asterisk (*).
To:

David Klein
Super Lawyers:

Potential Client Inquiry