How Do I Know If I Have A Wrongful Death Case In Georgia?
Sponsored answer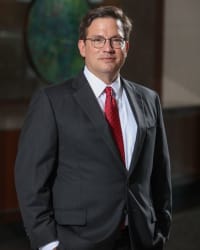 Contact me today
Answer
No lawsuit or amount of money could ever set things right for people who lose a loved one due to someone else's negligence. Successful wrongful death attorneys don't succeed solely by winning monetary judgments for their clients. They work with families to protect their loved one's legacy and hold the responsible party or parties accountable.
Wrongful death cases occur when negligent or malicious actions cause someone's death. Responsible parties can include a distracted driver, a fatigued trucker who falls asleep behind the wheel or a surgeon who commits a deadly medical mistake. Lawsuits can also target a manufacturer or designer of a defective product or a bar owner that over-served a drunk driver.
Who Can File A Wrongful Death Claim?
When a person dies as a result of negligence, the Georgia Wrongful Death Statute specifies who can file a lawsuit:
A surviving spouse
Surviving children if no spouse exists
Parents of the deceased without a surviving spouse or children
The estate if no survivors exist
In the case where an estate files a wrongful death claim, any compensation awarded goes to the beneficiaries.
Qualities Of Successful Wrongful Death Lawyers
First and foremost, your attorney must be compassionate, caring and responsive to your needs at every step of the process. While your lawyer focuses on your legal needs, they should also treat you like family. When hiring an attorney, it's advisable to talk to more than one. In addition to personalized and respectful guidance, your lawyer must also have:
Skill and experience: Wrongful death defendants and their insurance companies hire the best defense attorneys possible to deny claims or reduce compensation. You need an attorney who understands how these complex cases work and utilizes experts to help you prove the claim.
Financial power: Wrongful death cases often involve multiple defendants and insurers with seemingly bottomless resources to fight claims. Your attorney should be able to afford the best experts, perform reconstructions and re-enactments, file motions to secure evidence and always be ready and able to go to trial.
Commitment: The best wrongful death attorneys are "battle-tested" and have the results to show for their efforts. In our case, we have recovered over $400 million for our clients by providing considerate and compelling representation and making it our mission to see justice done for those who have lost beloved family members.
When looking for a wrongful death attorney, ask them these questions:
How many cases like this have you had?
Do you have the financial resources to go to trial?
What type of experts will be needed to prove my claim?
What issues will likely arise during the case?
Have you ever taken a wrongful death case to trial?
Are you willing to take my case to trial?
How do I know you have the skills and experience necessary to win my case?
Successful wrongful death attorneys should have no problem providing clear and detailed answers to these and other questions.
Telling A Loved One's Life Story
The best wrongful death lawyers understand that these cases are not all about calculating monetary losses. Experienced lawyers must understand and be able to explain why a person's life mattered, what made them special, who loved them and why. You should be convinced that they grasp the magnitude of your loss and can effectively tell your loved one's story.
They must also be able to expertly and effectively communicate the tragic details of how a life ended. Experienced lawyers can provide a comprehensive accounting, including the moments leading up to and after the accident. In many cases, the loved one may have also been the primary or sole provider for the family, creating a financial crisis in addition to the devastating personal loss.
The most common types of compensation in wrongful death cases are economic and noneconomic damages. Economic damages include medical bills, funeral expenses, lost income and benefits and loss of inheritance. Noneconomic losses include pain and suffering, loss of companionship, loss of care and other emotional harm. In some cases, a defendant's negligence is so egregious that courts also award punitive damages.
How Can I Afford An Experienced Wrongful Death Attorney?
With so much at stake, especially a loved one's legacy, it's crucial to select an attorney you can trust to pursue your wrongful death claim. You don't need to be wealthy to hire an experienced attorney, as personal injury lawyers work on a contingent fee basis. That means we don't get paid unless we win your case.
Besides offering caring and knowledgeable representation, we understand the complexities of these cases. That means we support families who suffer unspeakable personal tragedies while looking out for their best interests and helping them to avoid financial catastrophes as well. In short, we should represent you just as aggressively and compassionately as we would our own families.
Disclaimer:
The answer is intended to be for informational purposes only. It should not be relied on as legal advice, nor construed as a form of attorney-client relationship.
Other answers about Wrongful Death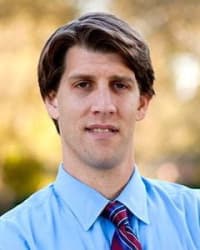 Yes in many cases. Losing a loved one in a wrongful death in Florida may be devastating and incredibly overwhelming. When someone dies in a fatal …Sponsored answer by Jason Turchin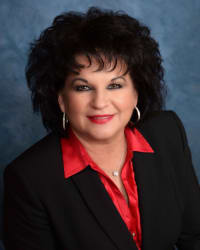 The first step in making a wrongful death claim is determining and establishing that the negligent act caused the death. After that, the estate will …Sponsored answer by Tracey L. Dellacona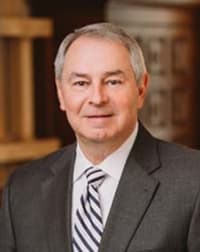 It is estimated that between 1953 and 1987, nearly 1 million Marines, reservists, family members and civilians were exposed to contaminated water at …Sponsored answer by John S. Simmons
Contact me
Required fields are marked with an asterisk (*).
To:

Andrew Lampros
Super Lawyers:

Potential Client Inquiry