When Should You Talk To A Wrongful Death Lawyer In Minnesota?
Sponsored answer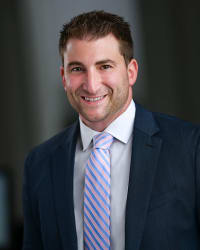 Contact me today
Answer
If your loved one dies or suffers a catastrophic injury that will likely lead to their death, it is advisable to contact an experienced Minnesota wrongful death attorney promptly, even if death has not yet occurred. Often, these tragedies are caused by the negligent actions of others.
Families are rightfully focused on their injured loved ones and themselves in the wake of a traumatic event. Understandably, legal action is probably not top of mind in the immediate aftermath. However, it's crucial to talk to a lawyer to find answers and preserve evidence to hold the negligent party or parties accountable.
Defining "Wrongful Death" In Minnesota
Wrongful death lawsuits are personal injury claims that happen after someone dies due to someone else's actions. Under Minnesota state law, these acts may be intentional or unintentional. Common cases resulting from motor vehicle accidents involve:
The other driver or drivers involved in fatal car, motorcycle and pedestrian accidents
Truck drivers, trucking companies and cargo companies in fatal truck accidents
Manufacturers of defective parts that lead to someone's death
Attorneys with proven track records in wrongful death cases understand how to collect evidence to prove negligence and confirm fault. We do so with the utmost respect and compassion for your situation. Our mission is to handle your legal issues so you can focus on your family.
Who Can File A Wrongful Death Lawsuit?
In Minnesota, only immediate family members, including spouses, children, parents, grandparents and siblings can initiate wrongful death lawsuits. In most cases, the surviving spouse or one of the next of kin petitions the court to appoint them as the lawsuit's trustee. In some cases, survivors may not wish to pursue the case themselves and ask the court to appoint a trustee they approve to file the lawsuit on their behalf.
Damages That Can Be Sought In A Wrongful Death Claim
No amount of compensation will ever make up for the loss of a beloved family member. Despite the personal loss, wrongful deaths usually create immense financial difficulties for survivors, especially if the deceased was the primary or only earner for the family. In addition to the lost earnings, motor vehicle accidents often result in hundreds of thousands of dollars or even millions in medical expenses. In a wrongful death case, families can sue for any of the following damages:
Medical expenses
Lost income, benefits and wages that would have been earned during the victim's lifetime
Funeral and burial expenses
Pain and suffering of the victim and his family
Loss of companionship, advice, comfort, guidance and care
The anguish of survivors
When the total amount of the compensation is negotiated, mediated or decided by a judge or jury, it is paid to the trustee, who then distributes it among the survivors.
Where Do Damages Come From?
In wrongful death cases resulting from motor vehicle accidents, compensation may come from a combination of insurance policies owned by the negligent party or parties as well as the victim's policy. For car accidents, damages are typically paid through the decedent's personal injury protection (PIP) and the negligent party or parties' auto liability coverage. In the case of truck accidents, liability insurance policies for truck drivers, trucking companies and other third parties may also come into play.
If PIP and liability limits don't cover medical expenses, lost wages and other damages, the victim's own UM/UIM coverage for uninsured and underinsured drivers may also pay up to that policy's limits. If insurance limits do not come close to covering all expenses or insurers seek to deny or reduce benefits, it may be necessary to file a civil lawsuit. In some instances, judges or juries may award survivors "punitive" damages when clear and convincing evidence exists that those responsible showed deliberate disregard for your family member's safety.
Complex Cases Require Effective And Knowledgeable Legal Guidance
Wrongful death cases are typically complicated, especially when several parties may be responsible for your loved one's death. While you may have up to six years to file a claim, it's essential to work with an experienced attorney as soon as possible. Many wrongful death lawyers offer free consultations with no strings attached. You do not pay us out of your own pocket. Instead, we work on a contingency fee basis, meaning we are only compensated if and when we make a recovery from the involved insurance companies.
While we strive to settle these cases through negotiation, we do not hesitate to take negligent parties and their insurers to court as we always aggressively fight for justice for our clients and their families. We are focused on securing the compensation you deserve and holding those responsible accountable. We take care of your legal concerns so you and your family can focus on the grieving process and plan for the future after a devastating loss.
Disclaimer:
The answer is intended to be for informational purposes only. It should not be relied on as legal advice, nor construed as a form of attorney-client relationship.
Other answers about Wrongful Death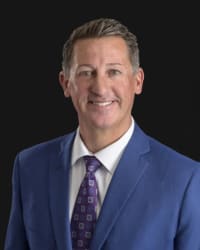 If your loved one died because of an operation, it might show negligence on the part of a medical professional. In Ohio, like every state, negligence …Sponsored answer by Marc G. Pera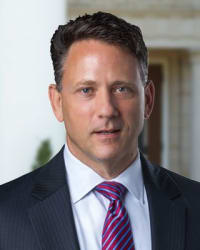 For many, the unexpected death of a loved one is the most painful experience imaginable. When the death was caused by negligence that could have been …Sponsored answer by Robert A. Campbell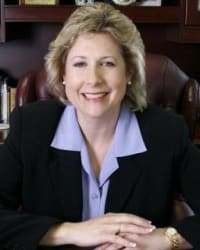 If you have experienced the loss of a loved one, and you feel it was caused by the misconduct or negligence of another, you should seek the advice of …Sponsored answer by Rebecca J. Britton
Contact me
Required fields are marked with an asterisk (*).
To:

Chris Vilione
Super Lawyers:

Potential Client Inquiry