Can I sue the MTA for injuries, or a family member's death, sustained in an MTA bus accident, in a slip/trip and fall in the New York City subways or in an accident involving the LIRR or Metro-North Railroad?
Sponsored answer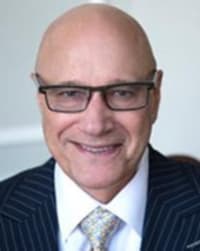 Contact me today
Answer
New Yorkers know all too well how frustrating it can be when riding mass transit in New York City. But if you think an annoying delay is the worst thing that can happen, you couldn't be more wrong. In fact, countless people have been injured — or even killed — in accidents involving public transportation vehicles and subway stations over the years. 
So, what happens when the negligent or reckless actions of a public employee or official puts everyone at risk, and you are injured or a loved one is killed, as a result? Can you sue the city or state of New York? What about the New York City Transit Authority (NYCTA) or the Metropolitan Transportation Authority (MTA)?
The answer: Yes, you may be able to sue the government, including entities like the NYCTA and MTA, for personal injuries and wrongful death — but there are often many hurdles.
What is 'sovereign immunity,' and why does it matter?
Whether you are attempting to sue New York State, New York City, the NYCTA, the MTA or any other government agency, it is important to know about "sovereign immunity." Essentially, "sovereign immunity" is a legal doctrine that prevents victims and their families from suing the government for negligence, unless the government has consented or otherwise waived their protection.
Thankfully, New Yok has waived its sovereign immunity protection for victims of public transportation accidents — although several restrictions still exist. For example, if victims want to take advantage of New York's sovereign immunity waiver, they are typically required to file a Notice of Claim within 90 days of the accident. A Notice of Claim is a document that informs the government of a victim's injury or death, and it generally must include the following information:
The name and address of the victim, as well as the name and address of the victim's attorney
The circumstances surrounding the victim's claim
The location and time where the injury/accident occurred
The specific injuries or damages sustained in the accident
Once the victim has filed a Notice of Claim, the government has 30 days to request a hearing, during which the victim will usually be required to testify under oath. At this point, the victim — or the victim's family in the case of a wrongful death — will be able to file their suit. But the suit must be filed within one year and 90 days of the victim's injury, or within two years of the victim's death if the suit involves a claim for wrongful death.
Proving a claim
If you wish to prove the MTA, the NYCTA or any other New York government agency are at fault for your injury or your loved one's death, you will typically need to show that they were negligent in some way — meaning you will usually need to prove the following four elements:
The MTA or NYCTA owed a duty to keep you or your loved one safe, or a duty to keep the premises (such as a subway station) safe for all travelers.
The MTA or NYCTA breached this duty.
The breach of this duty caused your injury or the death of your loved one.
You suffered damages because of your injury or loved one's death, and you are therefore entitled to compensation.
While proving a case may sound simple, it is not. Indeed, it is never easy to sue the City of New York, the NYCTA or MTA. Just one misstep can result in your case being dismissed, which is why it is so important to seek the advice of a skilled lawyer as soon as possible.
Get the experienced advice and guidance you and your family need
Martin W. Edelman has been practicing personal injury law for nearly 40 years and has a track-record of helping clients obtain some of New York's largest verdicts and settlements. Our law firm provides compassionate and experienced representation to all of our clients.
Disclaimer:
The answer is intended to be for informational purposes only. It should not be relied on as legal advice, nor construed as a form of attorney-client relationship.
Other answers about Wrongful Death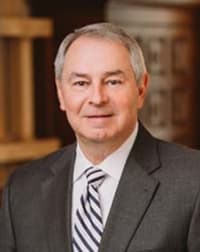 It is estimated that between 1953 and 1987, nearly 1 million Marines, reservists, family members and civilians were exposed to contaminated water at …Sponsored answer by John S. Simmons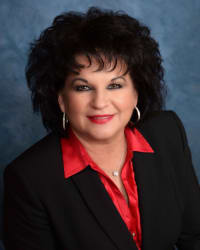 The first step in making a wrongful death claim is determining and establishing that the negligent act caused the death. After that, the estate will …Sponsored answer by Tracey L. Dellacona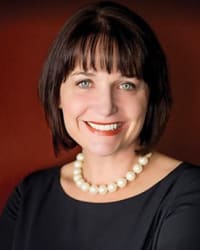 Nevada says a death is wrongful if it is caused by "the wrongful act" or "neglect" of another party. In general, this means the logic …Sponsored answer by Kari J. Hanratty
Contact me
Required fields are marked with an asterisk (*).
To:

Martin Edelman
Super Lawyers:

Potential Client Inquiry