In A Wrongful Death Case, What Compensation Is Available, And Other Legal Issues, After A Fatal Accident In New York?
Sponsored answer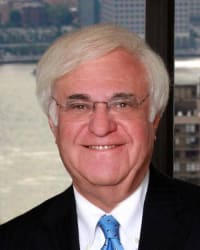 Contact me today
Answer
Losing a loved one due to a sudden or unexpected accident can be unspeakably tragic. Your grief may be overwhelming as you contemplate life without your spouse, child or parent by your side. Whether your loved one died after an accident on a construction site, a car crash, a fall or more, you may wonder about your options to hold liable parties accountable and if so, what compensation is available.
Pursuing financial recovery, or damages, after the death of a loved one may seem unimportant after such a significant loss. However, the potential damages awarded in a wrongful death lawsuit can play a small part in helping surviving family members move forward. A wrongful death lawsuit can recover substantial damages, including for the loss of income, loss of services, funeral or burial expenses, pain and suffering of the victim, and loss of guidance.
Understanding The Damages Available
In New York, when someone dies, a representative of that individual's estate must be appointed. This party, either the executor or administrator of the estate, will then be empowered to file a wrongful death case on behalf of the person who was killed.
The damages available in a wrongful death lawsuit can be split into two broad categories: economic and noneconomic. Economic damages available include:
Loss of earnings or income. This compensates for the potentially significant gap in income that the death created. Age at the time of death is important here, as the damages awarded if the individual had decades of working years remaining are often more substantial. The use of an economist may be critical in projecting economic losses.
Loss of services or support. New York courts recognize that the loss of a loved one results in more than just the loss of income. These damages account for the loss of key services, including household responsibilities, caring for children and more.
Funeral or burial expenses. Damages can also account for expenses incurred due to the likely unexpected and considerable costs associated with the funeral, burial or cremation of the deceased individual.
Noneconomic damages include compensation for the pain and suffering of the victim and the loss of guidance. In New York, damages available for the victim's pain and suffering are determined by examining the time of the accident up until the time of death. These damages are available for conscious pain and suffering of the victim only. However, there are various issues to be discussed to obtain maximum compensation for both the victim and their family.
Damages available for loss of guidance typically apply when the victim had children. As with economic damages, the victim's age at the time of death is important in determining the compensation available. While no amount of money can replace a parent, these damages can be critical for children to pursue.
The Potential For Damages For Fear Of Impending Death
In New York, when the circumstances of the fatal accident were particularly horrible, damages for fear of impending death may also be available. Examples could include if the victim saw and recognized the threat of a speeding approaching car, a falling crane or a steep drop-off from an elevated construction site and knew they could not possibly survive. While this varies from case to case, damages of this nature may be pursued even if the individual was ultimately killed by trauma.
Acting Swiftly Is Critical
Surviving family members have two years from the date of death in New York to file a wrongful death claim. If the case involves a municipality, there must be a notice of claim filed generally within 90 days and a lawsuit filed within one year and 90 days.
Pursuing a wrongful death lawsuit can be challenging, especially while managing immense grief. It is critical to speak with an attorney to determine your options, learn about any special circumstances or exceptions that apply to your case and pursue the damages you are due. Consulting with an experienced attorney who is knowledgeable in complex wrongful death cases can be particularly beneficial during this time.
Disclaimer:
The answer is intended to be for informational purposes only. It should not be relied on as legal advice, nor construed as a form of attorney-client relationship.
Other answers about Wrongful Death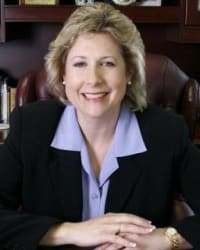 If you have experienced the loss of a loved one, and you feel it was caused by the misconduct or negligence of another, you should seek the advice of …Sponsored answer by Rebecca J. Britton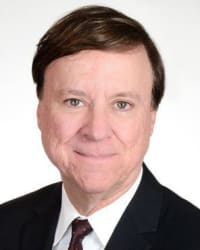 A wrongful death often shocks a family. When a life with so much promise is taken far too soon, the mix of emotions that results often leads a family …Sponsored answer by George T. Bochanis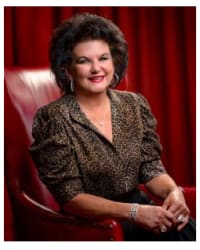 The first step in making a wrongful death claim is determining and establishing that the negligent act caused the death. After that, the estate will …Sponsored answer by Tracey L. Dellacona
Contact me
Required fields are marked with an asterisk (*).
To:

Robert S. Kelner
Super Lawyers:

Potential Client Inquiry