Can I sue for Wrongful Termination in New York?
Sponsored answer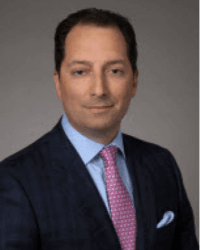 Contact me today
Answer
Can I sue for Wrongful Termination in New York?
In most cases, a New York based employer can terminate you for any reason or no reason at all.  However, if you experienced discrimination in the work place based on your age, race, gender, sexual orientation, or due to being pregnant or for some other reason, you may be entitled to seek financial compensation.  Those who have been sexually harassed by a manager, business owner, or another employee; or those that have been retaliated against, may have cause to sue their employer. 
Seeking the right guidance from an experienced employment lawyer is your first step to evaluate your financial claim against your employer. 
The law firm of Fitapelli & Schafer LLP has successfully represented thousands of New Yorkers obtain the compensation they deserve.  Call us today for a free, confidential consultation to discuss the specifics of what you experienced in the workplace.
There are many different types of protections available to employees under the laws of New York State, The City of New York and Federal law. Violating laws designed to protect employees can give rise to a claim for wrongful termination.
 "At-will" Employees
In New York, most employees are considered "at-will" which means that either the employee or the employer can terminate their business relationship for any reason or no reason at all. Unfortunately, the employer's reason for termination can seem unfair, unethical, or even immoral, but can still be considered lawful.
There are many exceptions to this rule which could be grounds for a wrongful termination or other type of employment lawsuit. These include but are not limited to: discrimination; sexual harassment; retaliation for reporting the illegal conduct of an employer; whistleblowing; or violation of an employment contract.
An employer cannot terminate you for discriminatory reasons. There are New York State, New York City, and Federal laws that aim at preventing discrimination against members of a protected class. Specifically, your employer cannot fire or discriminate against you because of your age, disability, pregnancy, race, religion, national origin, gender or sexual orientation. Furthermore, if you make a complaint for being discriminated against and are fired then you may have a claim for wrongful termination and/or retaliation.
Another exception to the "at-will" rule occurs when an employee is terminated after being subjected to, or reporting, sexual harassment. Your workplace should be free from discrimination and sexual harassment; however, sometimes this is not the case.
Sexual harassment can come in different forms, such as inappropriate joking or touching, requesting sexual favors, or even being fired after ending a consensual relationship with a coworker or supervisor. The New York State Human Rights Law and New York City Human Rights Law contain provisions prohibiting sexual harassment, sexual discrimination, and retaliation for reporting any such conduct. If you were victim of sexual harassment and were fired after you made a complaint about this conduct, then you may have a claim for wrongful termination.
Also in New York, as well as under federal laws, under certain circumstances you have the right to report illegal conduct on your job to the proper authorities. This situation is often referred to as "Whistleblowing."  State and Federal whistleblower laws protect you from employer retaliation, such as termination, for reporting corruption or other wrongdoing by the company.
Potential Recovery
New York provides numerous forms on damages for successful employees in wrongful termination cases. Some of the possible monetary damages are lost wages, lost benefits, emotional pain and suffering, punitive damages, and attorneys' fees. Also, you may be able to be reinstated to your former position.
An important thing to remember is that you have the duty to mitigate your damages even if you were wrongfully terminated. This means that you have the responsibility to seek new employment and you should document the steps you have taken during your job search. This is important because you may be entitled to the difference between your salary of your old job and your new job.
Above are a few of the most common examples of wrongful termination claims. If you feel you were wrongfully terminated in any way, it is critical that you consult an experienced employment lawyer, to discuss your situation.
Contact an Experienced Employment Lawyer to Discuss Your Claims
Preparing a timeline of events, legally gathering all evidence in your possession to support your claim, including texts, voice messages, emails, and pictures is very helpful. 
Getting the right advice as quickly as possible is key to your case.  Call attorney Joseph Fitapelli today for a free & confidential consultation.
Disclaimer:
The answer is intended to be for informational purposes only. It should not be relied on as legal advice, nor construed as a form of attorney-client relationship.
Other answers about Wrongful Termination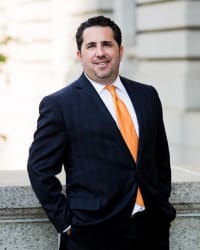 After being wrongfully terminated from your job, the most important thing to do is to know your rights. It can be tempting to talk to friends or …Sponsored answer by Brian D. Spitz
Contact me
Required fields are marked with an asterisk (*).
To:

Joseph A. Fitapelli
Super Lawyers:

Potential Client Inquiry