What should I do if I was wrongfully fired from my job in Ohio?
Sponsored answer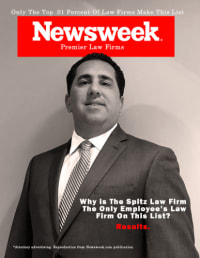 Contact me today
Answer
After being wrongfully terminated from your job, the most important thing to do is to know your rights. It can be tempting to talk to friends or family, or search the internet for answers about the situation, but these can provide very inaccurate or wrong answers.
Do not risk getting the wrong information or missing out on compensation that you are rightfully owed. The only way to know your rights and how to proceed with your situation is to speak with an attorney focused on wrongful termination law in Ohio.
How do I know if I have a case?
If you suspect the termination had to do with race, gender, national origin, religion, age, military status or disability, then chances are good you have protections against being fired for no reason. If you recently took leave for a child, injury, workers' comp claim or made complaints about unfair treatment at work, it is also likely you have rights against being fired.
Your employer cannot fire you as retaliation, cannot make you do anything illegal and must follow the contracts you have both signed.
If the situation feels "off" or your instincts tell you that you were terminated for a specific reason, it is worth having a free consultation with an attorney to discuss the nuances of your situation. They can help you understand the nuanced differences between being fired from at-will employment and a wrongful termination case.
Should I tell my old manager I am angry about being fired?
I recommend not discussing anything about the situation with your old co-workers, managers or anyone at the company. It is too easy for gossip to travel around, and your ex-company may start to act against your case.
Speaking with an attorney right away gives your case a substantial advantage. I can look at the evidence, interview witnesses and create a case strategy before the other side has a chance to destroy evidence. I can also discuss your options with you and how you would like to proceed.
Pursuing a wrongful termination case
You can pursue a lawsuit against your ex-employer. A trusted attorney will tell you if you have a strong case and your odds of winning or settling outside of court. If you have a strong case, you may be able to receive back pay, owed commissions, damages for pain and suffering, compensation for emotional distress and to have your attorney's fees covered.
There is no harm in having a free consultation to discuss how you were terminated from your job and to express the concerns you may have about this termination. From there, I can guide you on the best legal strategy for your case and your best options to move forward.
Disclaimer:
The answer is intended to be for informational purposes only. It should not be relied on as legal advice, nor construed as a form of attorney-client relationship.
Other answers about Wrongful Termination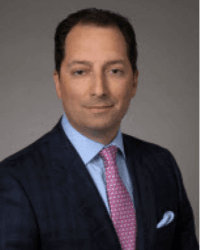 Can I sue for Wrongful Termination in New York?In most cases, a New York based employer can terminate you for any reason or no reason at all.  …Sponsored answer by Joseph A. Fitapelli
Contact me
Required fields are marked with an asterisk (*).
To:

Brian D. Spitz
Super Lawyers:

Potential Client Inquiry