Beware of Rent Control Coming to Northern California
Rather than raising rent, landlords would be better off with a more cooperative approach
on February 5, 2018
Updated on February 8, 2021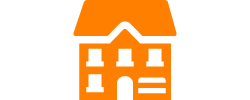 Northern California had a rough year. Torrential rainfall led to mudslides, flooding, and the devastation of homes and valuable infrastructure. That was followed by heat waves that dried out wine country, led to wildfires, and the exposed topsoil caused more flooding and mudslides. And all that led to even deeper problems in the housing market.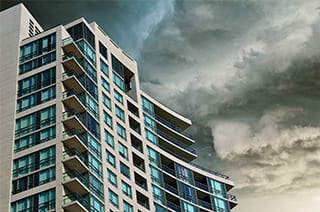 Most of the residents and owners of these properties had inadequate insurance to cover the claims, and are now displaced. In the rare cases where they are covered, they have to wait years to receive funds, which makes it difficult to rebuild destroyed or damaged properties. There are likewise an inadequate number of viable contractors and architects to build and design new buildings. And the local governments are left scrambling to mobilize enough employees to process aid requests.
"It's the perfect storm," says Richard Close, a Santa Monica real estate attorney.
In order to make ends meet, everyone is making adjustments. A few landlords have seen this as an opportunity to meet the huge demand for adequate housing by raising rents and even ousting residents that can't pay the new, higher prices.
"To those landlords that are taking advantage of the situation," Close says, "know that doing so equals a necessary governmental intervention. The only mechanism that the local governments have, unfortunately, is rent control."
On Oct. 7, 2017, Gov. Jerry Brown enacted a temporary executive order declaring a state of emergency in many counties to prevent price gouging tactics. This is the preamble move to enforce rent control. Rent control can be a good thing for some, but for landlords it couldn't be worse, Close says. It freezes a property and any income that can be made from it. This means that an income generator will stagnate and continue to cost the owner money while not being allowed to raise rents in order to upkeep the building and to grow.
There are anti-gouging laws in place, but they have rarely been used effectively, Close says, and any legal actions in this area have been unsuccessful. "Once rent controls are put in place, it is near impossible to lift them," he adds. "Very few cities that have enacted rent control have ever been able to get rid of it—leaving property owners stuck, and tenants in unmanaged, blighted buildings that are falling down around them with no relief in sight."
The only solution that is equitable to everyone is to organize property owners in communities that have been ravaged by these disasters to rebuild. If organized, this group of people can bring back buildings in cooperation with the city, Close says. The cities can expedite permits, financing, zoning and aid funding to keep the tenant base of the city from leaving, which cyclically affects businesses, then building owners, and then the city.
"There has to be a partnership between the people and the city. Any landlord taking advantage of this situation will suffer the consequences," Close says. And, unfortunately, so will the city.
If you are a landlord in one of these affected areas and don't know what to do, contact an experienced property law attorney and begin the process of rebuilding. For more information on this area, see our overview of landlord and tenant law.
Other Featured Articles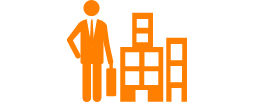 Employment Law - Employee
Can Maryland employers mandate the COVID-19 vaccine?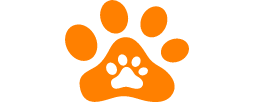 Animal Bites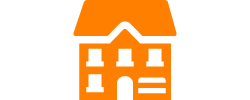 Landlord/Tenant