Conquering Cancer Together
Lori Loo and son Quinten work in tandem to beat an awful foe
Published in 2009 Southern California Super Lawyers Magazine — February 2009

on April 17, 2009
Great lawyers rely on intuition, but when Lori Loo acted on a hunch a few years ago, it wasn't as a family law attorney, but in the far more important role of being a mother.
When Loo's then-4-year-old son Quinten woke up with an otherwise ordinary bloody nose in the middle of the night in 2002, something didn't feel right to his mom. "I had never in my life had mother's intuition and I never have since," says Loo, a partner at Brot & Gross in Sherman Oaks.
But this single instance served her well. Quinten had been to the doctor only for wellness visits up to that point, but something unnerved his mom enough to take him to the doctor to be examined.
The doctor ordered blood tests and called Loo at home within hours. "We were playing in the backyard and she told me to go far away from where the kids were," she recalls. The tests detected abnormal cell growth, and Lori needed to take Quinten to UCLA Medical Center that night, where he was diagnosed with acute lymphoblastic leukemia.
He was in the hospital for 30 days and then began a three-and-a-half-year treatment program that consisted of intravenous medication, injections and extremely painful spinal taps.
"It was the biggest challenge to see my wonderful, innocent child face the pain of cancer," Loo says. "I learned to smile and hug Quinten when I felt like screaming and crying."
She also learned how tough and determined her son can be. She is inspired to this day by her son's ability to focus on the challenge at hand and remain positive.
"Through it all, Quinten wasn't bitter about the past and he never worried about the future," Loo says. "He taught me to live in the present and to take each step as it comes."
The cancer went into remission in 2003 and Quinten completed chemotherapy in October 2005. While Loo can recall some of the hardest moments as if they happened yesterday, she's glad that Quinten, now 10, mostly recalls the positive aspects and the more hopeful times.
The emotional process proved to be a bonding experience they will always share.
"He and I have such a strong connection," she says. "When two people are put in a challenging situation where they need to work together to endure and succeed, they can grow together. When it's a parent and child, the two grow even closer. There isn't any other person I would have rather gone through the experience with than him and I think he can say the same thing."
Other Featured Articles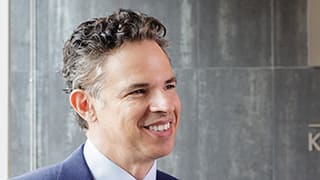 Becoming Josh Koskoff
Before he could succeed, the third-generation lawyer had to stop trying to be his father and …Featuring Joshua D. Koskoff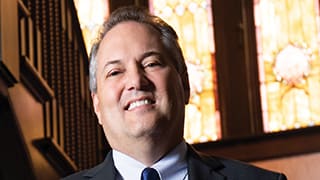 Defending the Unpopular
James F. Wyatt III has made a career of itFeaturing James F. Wyatt, III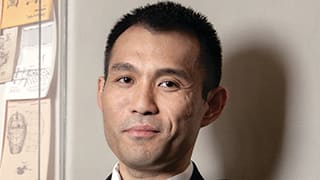 How Real is 'The Queen's Gambit'?
Chess champion and IP litigator Philip X. Wang talks Beth, Bobby Fischer, and why he's never …Featuring Philip X. Wang