How Anti-Semitism Inspired the Creation of a Los Angeles Institution
Philip Glusker celebrates Greenberg Glusker's 50th year
Published in 2009 Southern California Super Lawyers Magazine — February 2009

on June 10, 2009
Philip Glusker can't remember when he retired. "I don't know exactly. Seven, eight years ago? Something like that," he says dismissively. It's not because he's 84 and forgetful. "I just don't do a lot of introspection. I don't sit here and think too much about yesterday. I'm thinking of today and tomorrow."
It was, in fact, many yesterdays ago that Glusker helped found what is today Greenberg Glusker Fields Claman & Machtinger. This powerhouse law firm is one of California's leading entertainment and real estate firms in a state where both arenas hold a lot of cachet. And even though Glusker was a formidable force in real estate law, he decided it was time to do a little catching up on life seven or eight years ago (something like that). "Retirement is a time to read all the books you ever wanted to read. Reading, studying and doing all the things I wanted to do since I was a young boy."
Born in Chicago in 1924, he grew up during the Depression. His father held a law degree, but Glusker says he had additional legal inspirations. "I wanted to be a lawyer ever since I read Erle Stanley Gardner's novels as a young lad," he says.
So with The Case of the Counterfeit Eye, The Case of the Curious Bride and dozens of Perry Mason stories fresh in his mind, Glusker set out on his path, first spending a year and a half at the University of Wisconsin-Madison. "Then I enlisted to defeat Hitler," Glusker explains. "We accomplished that, and then the Air Force sent me to Stanford—and I said, 'I ain't going back to Wisconsin.' I remember seeing the May Company building on Wilshire and Fairfax and thinking it was the sexiest building I've ever seen in my life. My eyes were popping out. So I stayed in L.A. and went to UCLA."
He actually needed to leave California one more time—to attend law school at Yale. "I was near the top of my class at Yale and I competed with the other law students for the cushiest job in 1950: working for the federal government overseas. And I won out, and was to be stationed in Paris for two years, all expenses paid, and making about $10,000 a year. But my wife turned up pregnant right before I had to leave, so I had to turn that job down," Glusker says.
In its place, the dean of Yale's law school set Glusker up with a job in Los Angeles at Gibson, Dunn & Crutcher. It was a done deal—sight unseen. But when he was introduced to one of the lawyers, who asked about his family and his wife's family, Glusker says things went awry.
"I told him that my wife's family name was Finkel—and the 'k' sound didn't come out of my mouth before I knew that this group of people did not want to hire a Jewish lawyer. That was typical of big firms in those days in Los Angeles. So the lawyer drove me home and explained that the firm would like to hire me but that their clients would not accept a Jewish lawyer. I have a distinction of probably the shortest career at a major law firm. I was hired and fired within about 20 minutes."
That, of course, didn't deter him. He joined attorney Irving Hill in 1950 and they became partners in 1954. Then, in 1959, with the addition of Arthur Greenberg, Hill and Glusker became Hill Greenberg and Glusker (Hill left two years later to become a federal judge). Greenberg Glusker turns 50 in April. "It's called stupid luck," he jokes about his and the firm's success. "Actually, it's hard work, talent, good lawyers and serving your clients as best as you can."
As far as his own area of expertise is concerned, he says he didn't set out to become a real estate lawyer. It was just the luck of the draw. He'd had two or three clients with real estate problems that he solved, and those clients told their friends. With such a word-of-mouth trajectory, the last 40 years or so of Glusker's career were spent mainly in that area of the law.
"Coming out of Yale Law School you have imagination and creativity. It allowed me to think about new ways to do things. The city of L.A. is full of buildings that were built because of my successful efforts to fight City Hall."
It was the decline of the real estate market that prompted him to retire. So now Glusker spends his considerable imagination and creativity on intellectual activities, including a Plato study group at UCLA. "The ability to read and understand subjects that you are not an expert in is an outstanding activity for retired people with active brains. It's very stimulating for active minds."
Other Featured Articles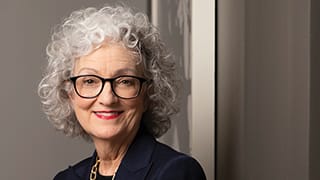 Tenaciously Civil
Former Judge Marilea Lewis believes in strength—and also in being niceFeaturing Marilea Lewis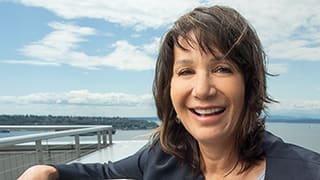 The Big Picture
She prosecuted the Green River Killer. There's not much that can unnerve Patty EakesFeaturing Patricia A. Eakes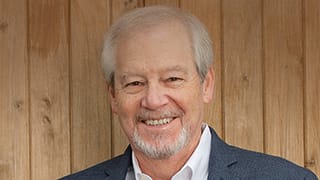 The Muck Raker for Muckrakers
When journalism or IP require getting your hands dirty, Wallace Lightsey digs inFeaturing Wallace K. Lightsey