How Do You Investigate Nursing Home Abuse?
A San Diego elder law attorney's tips if you suspect neglect or abuse
on May 11, 2020
Updated on February 8, 2021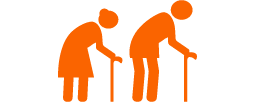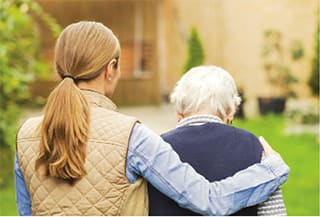 Many San Diego residents have a parent or other family member under the care of a nursing home. While most of these facilities do their best to provide professional, compassionate care, there are unfortunately far too many instances of neglect and abuse. How common is nursing home abuse, and why does it happen? "It's more common than people think," says Joel R. Bryant, an elder law attorney in San Diego. "And it almost always happens due to a lack of staffing, lack of supervisions and a lack of training."
But many family members are unsure of what to do if they suspect abuse has occurred or is occurring in their loved one's nursing home. If you find yourself in this situation, here are a few tips on what steps you can take to protect them.
Take Care of Any Emergency Needs
This first tip should be self-explanatory. If the nursing home resident has a serious injury or medical condition that requires immediate treatment, make sure they get it. Call 911.
Speak with Management
A good first step toward addressing your concerns is to talk to the facility's management in person. "You want to talk to the management who's responsible for the care," Bryant says. That could be an administrator, a director of nursing or an ombudsman.
Conversations also should be documented. "It doesn't have to be threatening or anything like that, but put it in writing," Bryant says, "because I have found often, if something really bad happens to their loved one and then a legal case ensues, I've found there's a big difference of opinion between the management and the family as to exactly what the family told them, if anything."
Speak with the Doctors
If the nursing home resident has a long-term primary care physician, talk to them about any concerns you have regarding their care. "Has this been [the resident's] physician for 10, 15, 20 years? If that's the situation, I think that person can be helpful," Bryant says.
However, it is often the case that a resident's primary care physician is reassigned when the resident moves into a facility. A new doctor likely doesn't have enough history with the patient to be significantly helpful in these types of cases. This may also prove problematic if the physician works for the nursing home. "Sometimes, some of these doctors have very tight relationships with the particular facility," Bryant notes. "So you're probably not going to get objective answers in that instance."
Documents and Photos Tell the Story
Along with documenting conversations with management, family members can also take photographs to help protect their loved ones. "If it's your loved one and you see, for example, pressure ulcers, pressure sores, it's good to document that," Bryant says. Facility staff often are defensive about photography in order to protect residents' privacy, so you'll need to be sure not to photograph other residents. "But if it's your loved one and you have power of attorney for health, you have the right, certainly, to photograph your loved one," Bryant says.
Ultimately, by collecting documents and photos, loved ones can start to tell a complete story. "We always feel on a case that we decide to take that if we're able to tell the true story of what really happened, we've done our job," Bryant says. "If the family documents things in writing along the way, that's a good thing because now we have control of those documents. They can't be eliminated, deleted, thrown away, ignored."
How to Report Nursing Home Abuse
Nursing homes are regulated by the California Department of Public Health (CDPH) through the Center for Health Care Quality (CHCQ). If you have any reason to suspect a patient is being neglected or abused, you have the right to file a complaint with CHCQ. Anyone can file a complaint, so even if you are just a friend of the resident, you can still take action.
If your complaint alleges the resident is in "immediate jeopardy," i.e. there is a risk of imminent death or danger, than CDPH is required by law to go to the nursing home personally within 24-48 hours, depending on the specific type of facility. CDPH typically sends a health facilities evaluator nurse known as a "surveyor" to conduct the initial investigation.
The surveyor will review the nursing home's records and speak with all of the interested parties, including the person who filed the complaint. After completing their on-site investigation, the surveyor will determine if the complaint is "substantiated" or "unsubstantiated." If the complaint is substantiated, the surveyor will also decide if any regulations were actually violated, or if they discovered any "additional deficiencies" in the facility beyond the scope of the complaint.
However, filing this sort of complaint may not result in meaningful improvements. "It's a rare day when filing a complaint with either [the Department of Social Services] or CDPH results in any remedy or change. So whereas we used to recommend it in every case, I think we take it on a case by case basis because we find that the investigations are very cursory, in most instances."
For that reason, if a state investigation says your complaint is unsubstantiated, "don't then conclude that you have no case," Bryant says.
Take Direct Legal Action
Beyond reporting nursing home abuse and neglect to the state, individual residents and their families may also need to consider filing a lawsuit directly against the facility. And even if the resident has died as a result of abuse, their estate still retains certain legal rights to seek compensation. If you think a complaint or a lawsuit may be warranted, Bryant recommends speaking to an experienced attorney first. "He or she will provide advice appropriately," he says.
If a law firm decides your case has merit, they should conduct their own investigation, including obtaining medical records and conducting an independent review with an experienced nurse or doctor. If there's enough evidence to warrant a lawsuit, the firm will advise the client at that point that they're willing to pursue it. "There's certain information we just can't get without a lawsuit," Bryant says. "Before we file that lawsuit, we make sure that we have sufficient information to warrant this sort of lawsuit."
If an attorney doesn't think you have a case, the conversation can still be important for peace of mind. "Most of the people who call me aren't looking to get rich," Bryant says. "Instead, they're looking to find out, 'What exactly happened to my loved one? Why did they suffer this serious injury or why did they die so suddenly?' And when they have the answer, it's a big relief to them."
How to Find a Good Elder Law Attorney
If you do need to contact an attorney to help protect your loved one, there are a few key things to look for. "Step one is finding the experienced attorneys in this field," Bryant says. "Attorneys who not only have handled these kinds of cases for years, but it is the primary area of law in which they practice."
Word of mouth can help, either from your own network or from attorneys in other practice areas who may know who the top elder law attorneys are. The internet can also help with research. Once you've narrowed your selection, Bryant advises simply talking to the attorneys. "You need to talk to the person and use your gut instinct: 'Is this someone who I want to work with to investigate this serious injury or death that occurred to my loved one and to handle our case, if we have a case?'"
Lastly, an attorney's fees will help you determine if you have a good fit. "Anyone who's experienced in this area should be willing to review the case for no cost," Bryant says. "If they say, 'Hey, you've got a case,' they should be willing to stand behind that and say, 'I'm willing to handle the case on a contingency and no-recovery, no-fee basis."
Other Featured Articles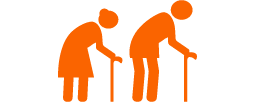 Elder Law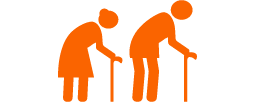 Elder Law